Running a charitable foundation in a time of diminished resources is a constant challenge. At the Foundation Against Cancer, our mission includes both funding medical research in search of new cures and supporting those persons currently challenged by the disease. Over the years, the need for both types of assistance we offer has continued to grow. By the end of 2014, for instance, we expect to have offered €16 million in grants to Belgian scientists – an increase of 28 percent compared to what we provided in 2012. And we will have launched twice as many initiatives to provide health information and deliver assistance to patients and their families as compared to just a few years ago.
We have been focused so intently on supporting the communities we serve that we haven't had time to build the very information technology capacities and competencies that would enable us to be even more effective. That's why we felt so fortunate for the opportunity to engage with IBM to develop a roadmap for meeting our current and future IT challenges.
 by Wim Degrave and Torsen Thomas
To kick-start its 10th anniversary celebrations, World Community Grid is partnering with the University of New South Wales in Australia and the Oswaldo Cruz Foundation (Fiocruz in Brazil) in their research to better understand DNA and proteins – uncovering the hidden superpowers of the natural world. In the article below, the principal investigators of the Uncovering Genome Mysteries project share their thoughts on the program's tremendous potential and the essential role that World Community Grid will play.
____________________________
Our understanding of life on earth has grown enormously since the advent of genetic research. A decade ago, the Human Genome Project added humans to the list of a
dozen organisms whose genomes had been completely sequenced. Today's rapid
DNA sequencing technologies have decoded the genomes of thousands of additional organisms, including many microorganisms that previously could not be studied via conventional methods.
Why is the study of microorganisms so crucial? Microorganisms control a huge variety of natural processes involved in human health, food production, agriculture and aquaculture. They have been developed into antibiotics and other medicines, used to clean water in sewage treatment plants and deployed to mop up oil spills.
As we observe World Food Day on October 16th, more than 800 million people will be hungry. And it's not just this one day. Every single day, in every corner of the world, one out of every nine people lacks adequate food to eat.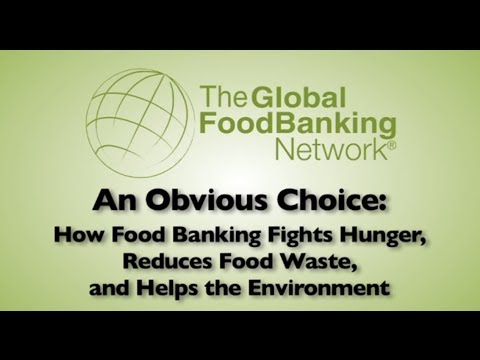 At the same time, more than one-third of all food produced for human consumption is wasted. Instead of filling a hungry stomach, much of this food goes to landfill, where it immediately begins to produce methane gas, a greenhouse gas with more than 26 times the heat-trapping capacity of carbon dioxide. Greenhouse gas damages our water supply, land, and air – thus substantially harming this and future generations.
To mark the launch of IBM's annual Employee Charitable Contribution Campaign (ECCC), more than 200 IBM volunteers from the company's Research Triangle Park (RTP) campus worked with Habitat for Humanity to construct a three-bedroom home for a family in Wake County, North Carolina. The ECCC offers IBM employees an opportunity to contribute their time, talent and financial support to the communities in which they live and work. Through the program – which consolidates all local community fund drives into a single, national fundraising event – IBMers have contributed more than $955 million since 1978.
At IBM sites around the U.S. – including Atlanta, Austin, New York (mid-Hudson Valley), Rochester and Silicon Valley – hundreds of IBMers have met with dozens of community service agencies, conducted nonprofit beneficiary workshops in such vital areas as Project Management and Social Media, collected and donated food and winter clothing, assisted veterans' groups, and have volunteered to assemble such donations as charitable food backpacks and children's dental health kits. Company-wide, IBM employees will engage in a variety of "We Care" projects similar to the Habitat for Humanity house building, and will be able to designate local, regional and national charities to receive regular financial contributions through payroll deductions during the ECCC election season, ending
October 26.
Sheila Appel is the U.S. Regional Manager for IBM Corporate Citizenship and
Corporate Affairs.
India's explosive economic growth has led to a shortage of qualified teachers in STEM (Science, Engineering, Technology, Mathematics) subjects. Nearly 200 million Indian students lack access to quality STEM education. Government, industry and nonprofit stakeholders have rallied to help close the gap, but the challenge is too great for any single sector to overcome alone.
That's why IBM and Agastya International Foundation – the world's largest mobile education program for low-income children and rural teachers – have worked together since 2010 to improve education for distant and disadvantaged students. Read about how Agastya's Lab in a Box and IBM's Teachers TryScience program together are playing an essential and innovative role in improving access to quality STEM education for India's youth.
Read "IBM Teachers TryScience: Collaboration with Agastya International Foundation".
Nitin Bhargava is a Corporate Citizenship & Corporate Affairs Manager with IBM in India.
Related Resources:
Mayors are using data and analytics as the basis of collaboration with nonprofits, local agencies and others to improve the quality of life for city residents. Addressing such essential issues as health care delivery and public safety in an era of diminishing resources requires a smarter approach to identifying and making use of actionable information.
At this week's IBM THINK Forum in New York City, leaders from around the world will gather to discuss the transformational convergence of government services and big data. Tune in to the IBM THINK Forum on October 8 and 9 to discover how big data is helping decision makers engage with the people they serve.
Read "Cities at Forefront of Using Technology and Data to Solve Problems"
Myung J. Lee is Executive Director of Cities of Service, a coalition of nearly 200 cities whose mayors are committed to using volunteer service to solve local pressing challenges.
Perth – Australia's most westerly capital city – is known for its sunshine, its natural beauty and its relaxed pace. With an estimated population of a little over 1.97 million, Perth is Australia's fourth most populous region and is growing rapidly. And that growth requires a strong and considered strategy for city development.
To ensure that we provide the best possible services to our citizens now and well into the future, it was clear to us that Perth needed to be smarter in the way we collated, distributed, accessed and used key infrastructure data. Transport, water, energy and other infrastructure utilities need to be in sync with each other for us to be able to plan and use resources in a valuable and efficient way.
As in many parts of the world, India is experiencing challenges in delivering quality education to all children. In a recent skills assessment, for example, a random sampling
of students performed significantly below expected levels in mathematics, geography, general science and social studies – all in spite of a 12.3 percent increase in nationwide education spending.
To secure its future in the global economy, India needs to focus on outcome-based approaches to education, writes GMR Varalakshmi Foundation Community Services Director Dr. Meena Raghunathan. In her latest article for the Corporate Citizenship & Corporate Affairs blog for IBM in India, Dr. Raghunathan praises the use of IBM KidSmart computer learning modules as an effective way to attract and engage young children in math and science education. Through the holistic approach of KidSmart, she writes, technology becomes part of a child's "overall experience" – engaging the senses and opening the door to future learning.
Read "What Are Students Learning?" here.
Nitin Bhargava is a Corporate Citizenship & Corporate Affairs Manager with IBM in India.
Related Resources:
(La versión española más adelante)
IBM's breakthrough technologies in cloud, analytics, mobile computing, social computing and data security are transforming the way companies do business and governments serve their constituents. That's why IBM Corporate Citizenship & Corporate Affairs was so excited to work with the government of Córdoba Province, Argentina to improve the teaching of English in more than 100 public schools across the province.
I recently had the chance to discuss IBM's new technologies with more than 100 educators and members of the general public during Córdoba's second annual IT Education Week – the largest technology event in a city with global aspirations to become a hub for innovative technologies. IT Education Week is hosted by education and technology specialists with the goal of raising technology awareness among the general public and decision makers in the public and private sectors.