After launching its first P-TECH school (the Norwalk Early College Academy) this fall, the State of Connecticut plans to open two additional schools in time for the next academic year. Why the rush? Because Connecticut Governor Dannel P. Malloy understands the urgent need to provide a navigable pathway from high school to college and career for his state's young people. P-TECH already is doing that in New York City, across New York State and in Chicago, and now communities in New London and Windham, Connecticut will benefit from IBM's innovative reinvention of American education.
Click here to view full size graphic
Connecticut's announcement of two new Early College Opportunity programs based on the IBM P-TECH model comes on the heels of IBM's release of an updated P-TECH Playbook designed to guide the development of these and future P-TECH schools. The Playbook offers case studies, "best practices" and other resources to help school districts, higher education institutions and corporate sponsors form the public-private partnerships that are essential to connecting education to jobs. By following the Playbook, such cross-sector partnerships will be able to develop the academically rigorous and economically relevant workplace skills curricula that characterize P-TECH schools. These open-admissions schools work within existing budgets to close the gap between college and employment preparedness and the real-world, global demands of the 21st Century.
The Urban Affairs Coalition (UAC) of Philadelphia recently hosted its annual fundraising event, and I was reminded of the valuable partnerships that are helping us transform the quality of life for our city's young adults. The UAC's mission is to "unite government, business, neighborhoods, and individual initiatives to improve the quality of life in the region, build wealth in urban communities, and solve emerging issues." Our partner
IBM Corporate Citizenship & Corporate Affairs has played a critical role in helping us meet our goals. The fundraising event attracted more than $500,000 in donations, and brought together over 900 community and business leaders to help us fulfill our mission.
As the fiscal sponsor for more than 55 partner organizations, UAC provides back-end financial and human resources support that frees non-profit organizations to dedicate
their time, talent and treasure to providing crucial services for more 150,000 adults,
youth and children. UAC aspires to become a high-tech, high-touch, high-quality resource for our partner organizations, and IBM is helping us on this journey. With the help of an
IBM Technology Road Map Impact Grant, we developed a scalable technology strategy that will enable us to meet our partners' needs today and into the future.
As philanthropy has evolved in America, nonprofits, funders, and municipalities have
begun to adopt a "Collective Impact" model for collaborating to help solve their communities' most pressing issues. Using a core organizational structure, Collective Impact communities build solutions based on a common vision, continuous communication, mutually reinforcing activities and shared metrics for success. To manage significant issues of social change – for example, fighting hunger, ending homelessness, eliminating educational disparities – the Collective Impact model also seeks collaboration between the public and private sectors.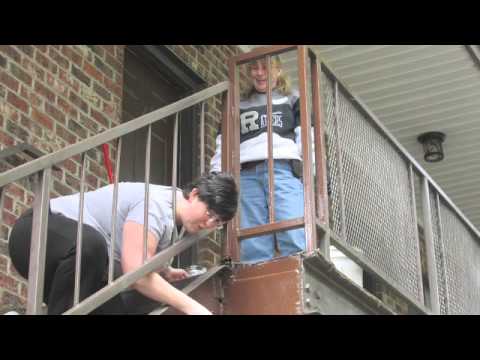 In North Carolina, United Way of the Greater Triangle currently is transforming itself
from a traditional funder into a Collective Impact organization to champion community-level solutions more effectively. We believe we can address critical societal issues – and create sustainable change – by working with a network of companies, nonprofits and community leaders. But to affect this comprehensive and holistic approach to community engagement, our decisions need to be driven by data and based in fact. That's why United Way
of the Greater Triangle was delighted to receive an IBM Impact Grant for SPSS Predictive Analytics.
Dengue fever is a debilitating tropical disease that threatens 40 percent of the world's population. As part of World Community Grid's 10th anniversary celebrations, research partner Stan Watowich, Ph.D., talks about how the program enabled his team to identify a new drug lead that could stop the virus in its tracks.
_____________________________
Dengue fever, also known as "breakbone fever", causes excruciating joint and muscle pain, high fever and headaches. Severe dengue, known as "dengue hemorrhagic fever", has become a leading cause of hospitalization and death among children in many Asian and Latin American countries. According to the World Health Organization, more than 40 percent of the world's population is at risk from dengue – with one study estimating that there were 390 million cases in 2010 alone. The mosquito-borne infectious disease is found in tropical and sub-tropical regions primarily in the developing world, and belongs to the flavivirus family of viruses, together with Hepatitis C, West Nile and Yellow Fever.
Although dengue represents a critical global health concern, it has received limited attention from affluent countries until recently, and is widely considered to be a neglected tropical disease. Since no approved vaccines or treatments exist for the disease, we launched Discovering Dengue Drugs – Together on IBM's World Community Grid in 2007 – using a computer-based discovery approach to search for drugs to treat dengue infections.
IBM created the P-TECH grades 9 through 14 schools model because we recognized a serious societal problem, and had the skill and desire to address it. In short, too many of America's young people were being trapped in unending cycles of poverty (whether or not they could find full-time or part-time work), while American industry – starved for skilled workers – needed to re-sharpen its competitive edge. The solution was not to write checks, but to get involved. Only by fostering a community of stakeholders including educators, employers, governments, parents, teachers and students would we solve a problem together that no single sector could solve alone.
Click here to view full size graphic
Each P-TECH school is a partnership that unites school districts, community colleges
and corporate sponsors in service to a singular goal – to help our young people succeed.
P-TECH schools help students succeed by focusing their education on academic rigor and workplace readiness, by providing each young scholar with a mentor, and by making each graduate first in line for employment consideration with the school's corporate partner. What began in 2011 with one school in Brooklyn, New York is spreading to nearly 40 schools around the nation, and could reach 100 schools by 2016.
What's P-TECH's "secret sauce"? We're sharing the recipe through a new website which houses our updated digital playbook. Together, these resources deliver the tools, case studies, research and guidance that school districts, higher education institutions and businesses can use to establish new P-TECH schools. Whether you are an employer, an educator, a government or community leader, a parent or several of the above, we invite you to examine and share these materials.
Get involved. Speak up. Take action to provide our children with the 21st century education they need and deserve.
Related Resources:
IBM Unveils New Playbook to Expand Innovative P-TECH Schools Across the Nation
New York Governor Cuomo Announces Second Round Winners of P-TECH Awards
Download the New P-TECH Playbook
VIDEO: Why Six Years of High School Is Catching On (PBS NewsHour)
VIDEO: The School That Is Changing American Education (TIME Magazine)
VIDEO: High Schools "made with IBM"
"The School That Will Get You a Job" (TIME Magazine; subscription required)
In business and in education, much of one's success can be traced to fruitful relationships and partnerships. At a recent event in Newburgh, New York, the 50 students of Excelsior Academy – the new P-TECH model school housed at the North campus of Newburgh Free Academy – were introduced to the IBM mentors who will help guide them through their innovative program. Excelsior Academy is one of 16 new P-TECH schools that has opened across New York State this year. Each new school leverages public-private partnerships among school districts, community colleges and corporate sponsors.
The mentor-protégé relationship is essentially important to Excelsior students, who over time will turn to their mentors for guidance, advice, support and encouragement. Similarly, the partnership between the Newburgh Enlarged City School District, IBM and SUNY Orange will create seamless pathways for students to move from the halls of Newburgh Free Academy to the classrooms at SUNY Orange and ultimately, into a productive job with IBM or another of the many employers within the Hudson Valley.
Each month, nearly 20,000 of the 2.2 million women and men serving in America's military in Iraq and Afghanistan begin their transition to civilian life. The public conversation about how best to support this transition intensifies each Veterans Day (as well it should), but IBM and IBMers are working every day to offer essential assistance to America's veterans. Among our flagship initiatives in the Supplier Connection consortium, which makes large-company supply chains accessible to small businesses so they can grow and create jobs. Supplier Connection is tailor made for veteran-owned businesses seeking to capitalize on the unique skills and services offered by these companies.
My team and I recently had the opportunity to learn about the differentiated skills and values that veteran-owned companies bring to the business world when we spent two days with CEO Michael Perry and his SDV International team in Alexandria, Virginia. A retired U.S. Air Force Lieutenant Colonel with more than 30 years of military service, Perry has grown SDV quickly. SDV is a Service-Disabled Veteran-Owned Business, and employs 34 consultants – many of them veterans – who deliver high-value project management, health IT and human resources services to government and commercial clients.
On Veterans Day – and every day – it's time both to celebrate and honor those who have served in our Armed Forces and to consider how we, as individuals and businesses, can play a role in helping our veterans transition back to civilian life. Through new programs and partnerships with nonprofits and other corporations, IBM is working to help veterans – including those who have served in the National Guard – develop and capitalize on their unique skill sets to address the evolving needs of industry.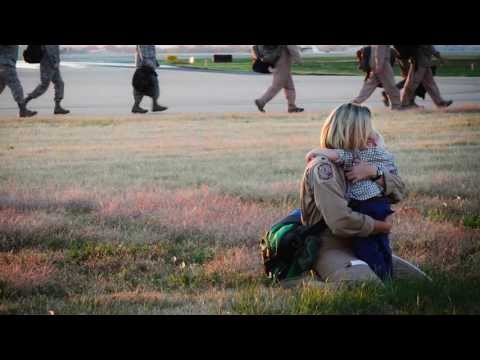 Among the fastest-growing needs across all industry sectors is transforming data into useful and actionable information. Data is the next natural resource, and industry experts predict that businesses will need to hire nearly 200,000 data analysts by the year 2018. With qualified candidates in short supply, and many experienced military veterans seeking to align their skills with civilian markets, IBM saw a natural opportunity to help. Through our Veterans Employment Accelerator program, we're reaching out to qualified veterans with free certification training for IBM's i2 Analyst's Notebook software. Then, after these veterans are certified, IBM and our partners will provide them with special assistance in obtaining employment as data analysts.
From West Point to two deployments in Afghanistan over the following eight years, I had spent my entire adult life in the military when I decided it was time for a change. The prospect of transition was challenging and exciting – both personally and professionally. On one hand, life in the Army can offer certain degrees of predictability that are reinforced by the insular nature of the military community. But on the other hand, the military – and the world of military and federal contracting that many former officers move into – can be limiting for some. It's hard to grow when you never leave your comfort zone. Add to that the difficulties of managing a new marriage when you're away from your spouse for months or a year at a time, and I was ready to transition to corporate life. The only question was: How?
The answer came through the incredible relationship I developed with my IBM mentor through the American Corporate Partners (ACP) program. ACP was founded to help Iraq and Afghanistan-era veterans make successful transitions to corporate careers. Partnering corporations such as IBM provide mentors for one-on-one counseling on everything from packaging one's military expertise in ways that are meaningful to corporate employers,
to refining one's "soft" skills to address differences in language and etiquette between
the military and corporate worlds. My IBM mentor Ladan Karkooki impressed me with her genuine interest in veterans' transition issues. Ladan's advice and support were instrumental to my successful introduction to corporate life, and she even hired me for
my first post-military job!
Accurate diagnosis and treatment is essential when it comes to tackling cancer. As part of World Community Grid's 10th anniversary celebrations, research partner David J. Foran, Ph.D., writes about how the program enabled his team to develop a new tool for doctors to diagnose cancer and tailor treatments to individual patients using big data and analytics.
______________________________
When it comes to cancer, a doctor's diagnosis affects how aggressively a patient is treated, which medications might be appropriate and what levels of risk are justified.
New precision medicine techniques are enabling physicians and scientists to refine diagnoses by identifying changes and patterns in individual cancers at unprecedented levels of granularity – ultimately improving treatment outcomes for patients.
A key tool for precision medicine is tissue microarray analysis. This process enables investigators to analyze large batches of tissue sample images simultaneously so they
can look for patterns and identify cancer signatures. It also provides them with a deeper understanding of cancer biology and uncovers new sub-classifications of cancer and likely patient responses – all of which influence new courses of treatment and future drug design.