Chigozie Okorie, P-TECH student and intern at the IBM Center for Applied Insights, is conducting a series of executive interviews exploring topics such as the skills necessary for business today and how to prepare students for a very dynamic future. Here are some of the key takeaways from his interview with Nancy Pearson, who leads all aspects of marketing for IBM Cloud.
Read the full interview here.
Related Resources:
P-TECH Intern Amanda Crawford: My Experience as an Intern at IBM
P-TECH Intern Anthony Lewis: My Exciting Summer Internships at N-YHS and IBM!
IBM's 100+ year commitment to corporate citizenship runs broad and deep – encompassing dozens of programs and initiatives. While some of our programs, such as P-TECH, Corporate Service Corps and Smarter Cities Challenge involve our direct engagement to address significant societal challenges in education, public health and economic development, we have designed other programs to bring IBM's global expertise and capabilities to smaller organizations. Sharing capacity through the IBM Impact Grant program benefits us, our partners and their constituents in at least two ways. First, grassroots nonprofits – challenged with increasing demands in an era of diminishing resources – are able to operate more effectively while gathering the performance data often required by funders, government agencies and socially responsible investors. Second, by working with a diverse group of small and fast-moving organizations, IBM becomes more agile in its ability to engage and transform client organizations – both nonprofit and for-profit.
IBM and AMB Sports & Entertainment (AMBSE) have entered a strategic partnership for IBM to develop a game-changing fan experience at the state-of-the-art new Atlanta stadium set to open in 2017. This will enable AMBSE to provide highly advanced, interactive technologies for Atlanta Falcons and Major League Soccer Atlanta games, as well as concerts and other marquee events.
How do you get students' involved in their own learning and thinking of the endless possibilities of a career in the STEM field? For the past four years, Peekskill Middle School has been selected as one of the four schools to have eight female students attend the IBM Girls Go TechKnow Camp. The goal of the camp is to introduce young females to the fields of science and engineering in a fun and nurturing environment. The girls participate in a four day-long Lego-robotics design project, as well as a variety of other hands-on, team-building science projects with IBM professionals.
Examples of the many projects that  the students have completed are: extracting the DNA from a strawberry, designing a web page, building bridges to hold cans using string and popsicle sticks, making ice cream using nitrogen oxide, and getting an egg in and out of a bottle. The camp's impact goes beyond the projects the students have completed. It has offered the students an experience and memories that will last a lifetime.
As a nonprofit striving to provide meaningful and high-value services to our beneficiaries, Mouse is glad to receive assistance that supports our mission – to empower youth to create with technology to make meaningful change in our world. Mouse increases diversity in STEM (Science, Technology, Engineering, Mathematics) fields, and opens opportunities to young people from underserved communities.
Contributions of funds are welcome and greatly appreciated. But the Strategic Planning Impact Grant that we received from IBM in 2013 proved transformative to the way we operate. By sharing its expertise with our organization, IBM enabled us to augment and improve essential capabilities that make a real and sustainable difference in our ability
to serve.
Among the essential differentiators of the IBM P-TECH program is the opportunity for young people to gain skills-based workplace experience in addition to their rigorous academic work in high school and college courses. This holistic approach to preparing our students for successful futures has already shown significant results. In June, P-TECH's first graduates either joined IBM in well-paying positions or headed to four-year universities to continue their studies this fall. The next promising class from P-TECH is following in their footsteps and looking to build its own legacy –including Amanda Crawford, who turned 16 just weeks prior to starting her IBM internship. Amanda, her classmate Anthony Lewis and more than 50 of their classmates who have earned college credits brought their talent, skills and enthusiasm for learning to such projects as conducting competitive research, creating websites, drafting social media strategy, and even contract negotiations at IBM and other employers this summer. In my role coordinating the Brooklyn P-TECH program, I feel very lucky to interact with young people who can think on their feet, collaborate with anyone and learn on the job.
– Will Ehrenfeld, IBM Corporate Citizenship & Corporate Affairs Education
Program Manager
__________________________
My name is Amanda Crawford, and I am a rising senior at P-TECH in Brooklyn, New York.
I am a summer intern for the North America Market Development team at IBM in New
York City. During my first week, I was introduced to cloud computing. I learned that
cloud platforms are infrastructures that benefit customers and make the consumer experience better.
My assignment was to research and study energy companies within the Fortune 500 that have industry cloud platforms or participate in industry cloud platforms. We also aimed to understand the energy industry ecosystem players.
Over the last 30 years, International Medical Corps has provided more than $2 billion in lifesaving humanitarian relief and training to communities devastated by disaster and conflict. From the Nepal earthquake, to the war in Syria, to the Ebola outbreak, we respond rapidly to emergencies and remain in affected communities throughout their recovery to help people rebuild and ultimately care for themselves.
As a global first responder, our mission focuses on delivering health care programs that are high-impact, and that promote resilience in the 35 countries where we work. But how does an organization such as ours measure impact? How does one "measure" peoples' resilience? IBM is providing us with a critical tool to help unlock those answers.
As Ireland's first and largest shared services centre for nonprofits, Carmichael Center for Voluntary Groups provides office space, training and organizational support to hundreds of nonprofits each year. We exist to support, nurture, advise and train organizations with social purpose to be more effective and organised in achieving their missions. We do this by providing office accommodation, back-office supports, information and training, and through the promotion of good practice standards and governance.
Carmichael Centre currently houses 44 nonprofit groups in our 14,000 square feet of office space in Dublin's North Inner City. As we celebrated our 25th Anniversary in 2015 – which also was the seventh consecutive year of recession and funding cuts in Ireland – we felt it was time to develop new strategies to enable our continued mission in the current economic climate. We were delighted to receive an IBM Strategic Planning Impact Grant to help us improve our effectiveness in serving others.
For 43 years, Covenant House, the largest charity in the Americas serving homeless, runaway and trafficked young people, has been an organization of storytellers. And we have plenty of heart-lifting stories to tell: we reached more than 56,000 youth last year in 27 cities across 6 countries. My recent book, Almost Home: Helping Kids Move from Homelessness to Hope, told the true stories of six teenagers who faced homelessness and other dire threats while searching for the bright futures they deserved.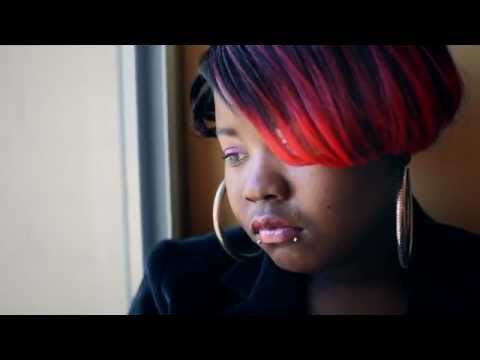 Stories can open our eyes and break our hearts in unique ways, but they never tell the full, rich truth of how well we are doing, where we are struggling, and how we can help our kids more effectively. Our donors, our staff and volunteers, and our young people themselves need and deserve more specific knowledge about how and why our efforts to help homeless youth work, and how we can do better. We need data as well as detailed stories, as we strive to improve the services we provide, and make sure we are supplying the most effective and meaningful interventions. We need to add meaningful data and analysis –
as well as love, food, safe shelter, educational services, medical care, and counseling –
to our list of management tools.
Now more than ever, there are so many ways to share information with students, parents, teachers, school and district leaders and other key public education stakeholders. Our challenge is no longer to simply reach all of these audiences but instead to move beyond information distribution and truly engage and motivate our partners. This is no easy task.
Social media platforms such as Facebook and Twitter offer rich opportunities to start and grow a dialogue about the issues that are important in schools and districts. And thanks to three IBM Impact Grants awarded to the Southeast Education Alliance, the Western North Carolina Regional Education Foundation and the Northwest Regional Educational Service Alliance, leaders from 50 North Carolina school districts now understand more about using these important social media channels to share their stories and start valuable conversations about public schools with parents, business leaders and others in
their communities.
(Versão em Português do Brasil abaixo)
The city of Porto Alegre is currently experiencing a historic moment with the launch
of the POAdigital Portal, an online environment that integrates developers, startups, entrepreneurs, investors, students and IT professionals in order to accelerate and
stimulate innovation and local economic development, transforming Porto Alegre into
a Digital City. We have reached a milestone with the connection of all these actors that make innovation happen.
Several years ago, this growing trend had been identified inside the City Hall. And, taking advantage of a consolidated partnership with IBM, we proposed the development of a solution that would not only allow us to visualize this ecosystem, but actually to connect all the stakeholders in a functional environment, full of useful information.