The 20th International AIDS Conference in Melbourne, Australia is the premier gathering for those working in the field of HIV, including scientists, medical practitioners, activists, policymakers, people living with HIV and others committed to ending the epidemic. IBM, a conference sponsor, is committed to applying its talent and technology to advance the fight against HIV/AIDS through philanthropic initiatives such as World Community Grid, which enables individuals to donate their unused computing power to advance cutting-edge scientific research on health, poverty and sustainability.
In the article below, Scripps Research Institute researcher Dr. Arthur Olson shares an update on how World Community Grid is helping his team develop therapies – and a potential cure – for AIDS.
______________________________
The Scripps Research Institute's FightAIDS@Home initiative is a large-scale computational research project whose goal is to use our knowledge of the molecular biology of the AIDS virus HIV to help defeat the AIDS epidemic. We rely on IBM's World Community Grid to provide massive computational power donated by people around the world to speed our research. The "virtual supercomputer" of World Community Grid enables us to model the known atomic structures of HIV molecules to help us design new drugs that could disrupt the function of these molecules. World Community Grid is an essential tool in our quest to understand and subvert the HIV virus's ability to infect, spread and develop resistance to drug therapies.
Since the early 1980s – when AIDS was first recognized as a new epidemic and a serious threat to human health – our ability to combat the HIV virus has evolved. Using what we call "structure-based drug discovery," researchers have been able to use information about HIV's molecular component to design drugs to defeat it. Critical to this process has been our ability to develop and deploy advanced computational models to help us predict how certain chemical compounds could affect the HIV virus. The development of our AutoDock modelling application – combined with the computational power of World Community Grid – represents a significant breakthrough in our ability to fight HIV.
IBM Supplier Connection helps America's small businesses gain access to large company supply chain spending so they can grow and create new jobs. This free service offering small businesses "one-stop shopping" is powered by the IBM SmartCloud and streamlines the procurement process for both buyers and suppliers. More than 3,500 small companies already are connected to nearly 30 large-company buyers through Supplier Connection. In 2013 alone, participating corporations spent more than $1.5 billion with small businesses registered on Supplier Connection.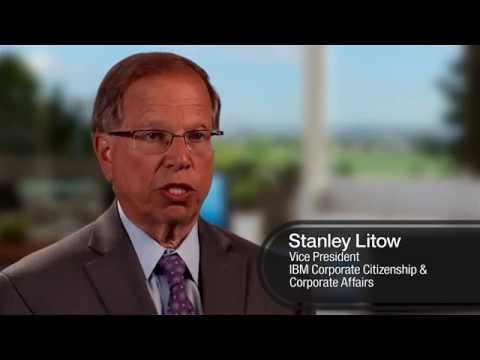 Last week, IBM was pleased to meet with President Obama to discuss his SupplierPay initiative to speed payments to small businesses, and contribute our expertise on building healthier supply chains and strengthening relationships between small and large businesses. The President's SupplierPay initiative recognizes the importance of small business to the nation's economy. The initiative calls upon large enterprises to provide financing help to their small suppliers and to pay them faster so they can grow and create more jobs.
At age 31, she's the President of an international IT strategy and consulting firm, an alumna of the Bill & Melinda Gates and Ford foundations, and founder of "Women in Tech" – a networking group for Ghanaian women in IT. Along the way, Ethel Cofie has applied her expertise to such projects as developing a mobile application to connect expectant mothers to timely health advice. She's also a member of the inaugural class of President Barack Obama's Young African Leaders Initiative (YALI).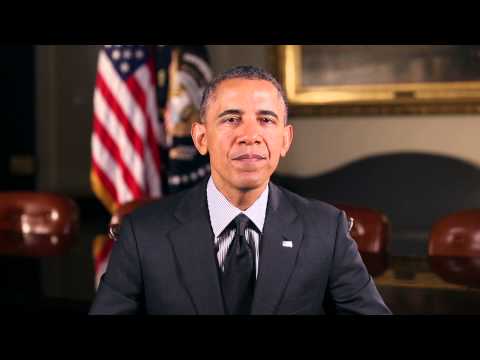 Launched to help spread the influence of emerging African leaders, YALI is the first program of its kind. The program gathers 500 business leaders between the ages of 25 and 35 (selected from more than 50,000 candidates) for six weeks of immersive professional development training and mentoring at top U.S. universities. Its goals are to connect the next generation of African leaders to each other and to U.S. government resources, and to help them develop the skills and networks they'll need to improve the quality of life in their home communities.
There is huge shortage of STEM (Science, Technology, Engineering, Mathematics) graduates in the Benelux. So, to make technical studies more attractive, several initiatives such as Devoxx4kids, CoderDojoBelgium and Digitalive have started to involve kids to improve their familiarity with Information and Communications Technology (ICT) in a playful way. Some of these initiatives are run by computer professionals who are volunteering to spend their free time to share their passion and excitement for technology with children. When I enrolled my 10-year old son in a Devoxx4kids session, I realized that in addition to being a parent I also could be a teacher. Even better, I also discovered that IBM's On Demand Community supports skills-based volunteering initiatives by providing IBM Activity Kits.
I contacted my son's primary school, and a couple of weeks later was hosting two workshops with the Robotics Concepts for Kids kit (including Lego Mindstorms) for students in fifth and sixth grades. In those workshops, my students discovered what robots are and how they impact our lives. I also taught them how to program a robot. The robot they had at their disposal had several sensors and could grab a ball. So I had the kids work in small teams of two to four children each to program the robot with pre-defined routes that would make use of all of the sensors and motors.
How can a fast growing NGO increase its employees' project management skills while simultaneously initiating two IT projects? IBM in Switzerland provided the answer via an Impact Grant for Project Management.
Our organization – Tischlein deck dich – is an apolitical and non-denominational NGO that feeds the hungry with reclaimed food. Industry, major distributors, farmers and retail donate their excess food, and we distribute it nationwide to people affected by poverty. In 2013 alone, we collected and distributed more than 2.5 million kilograms of food (worth more than USD$12.5 million) to more than 13,000 people each week.
At roughly 15 percent, Ghana's high mother-to-child HIV transmission rate makes this sub-Saharan African nation among the world's 22 countries with the highest incidence of HIV infection in pregnant women. The Ghanaian Ministry of Health is working with IBM, the Yale School of Medicine and other global partners to reduce Ghana's mother-to-child HIV transmission rate to less than 1 percent by 2020 – just six years from now. Helping Ghana achieve this ambitious and essential goal is what attracted me to the recent IBM Corporate Service Corps/Yale School of Medicine collaboration with their Ministry of Health.
Africa is on the rise. It has the world's youngest population, and soon will have the largest population of any continent. In addition to the tragic human cost of HIV, Ghana's developing economy cannot afford to lose any more people to preventable disease. As part of the broader effort to reduce the country's HIV transmission rate, my Corporate Service Corp (CSC) sub-team worked with the Ghana Health Service to develop ways to capture and analyze public health data, and refine it into actionable information in the fight against HIV.
For the first time ever, the U.S. Open Men's and Women's Golf Championships were held back-to-back at Pinehurst Resort in North Carolina, and IBM Corporate Citizenship & Corporate Affairs (IBM CCCA) played an important role behind the scenes. IBM CCCA and the nonprofit North Carolina Technology Association (NCTA) worked together to introduce business leaders and venture investors at the event to IBM's innovative Watson cognitive computing, SmartCloud, data analytics and mobile technologies.
During the tournament, our guests received a behind-the-scenes look at the technology behind the Open, and also got a preview of how IBM Watson cognitive computing is helping specialists at Memorial Sloan Kettering Cancer Center develop personalized treatment protocols for their patients. Able to respond to queries in plain language, and to "learn" without additional programming, IBM Watson complements doctors' expertise by screening massive amounts of data to evaluate possible treatments and indicate the best options. The system then provides tailored treatment sequences for each patient, including time lines for each part of a plan.
IBM CCCA and the NCTA were proud to play a role in introducing North Carolina business leaders and investors to the game-changing capabilities of IBM Watson technology. We're looking forward to more opportunities to connect government, business and non-profit influencers in ways that can benefit our communities.
Tina Wilson is an IBM Corporate Citizenship & Corporate Affairs manager based in Research Triangle Park, North Carolina.
Related Resources:
IBM Watson Cognitive Computing
In the 1960s, the world was a simpler place. The Cold War structured the international system, sovereign states were the main international actors, physical (versus virtual) warfare was the main security threat, and economic barriers limited international trade
and finance. The news cycle was longer than 24 hours, and there was no internet. But today's states and multinational organizations share a very different world with financial institutions and corporations, non-profit organizations, terrorists, drug cartels, even pirates. "Sovereign states" aren't as sovereign as they used to be, and security threats include vulnerable financial markets, failed states, cyber threats, infectious diseases, terrorism
and climate change.
Today, two non-traditional actors – American private foundations and U.S. corporate philanthropies – exercise a degree of global reach and influence that once was the province of states and multinational organizations. Over just the last two decades, we have witnessed a huge increase in the number and size of private foundations and the scale of their international activities as they pursue social, economic and even political change. U.S. corporations also are increasingly global, and are involved in social, environmental, health and other public issues in the countries where they operate.