(Turkish version below)
Education is the best legacy that a nation can give to its citizens. A robust education system in a country reflects and strengthens the social, cultural and moral values of the people. In addition, education is a vital investment for human and economic development. That's why the Educational Volunteers Foundation of Turkey (TEGV) initiated the After School Educational Support Program for elementary school children.
TEGV was founded in 1995 by 55 trustees from Turkey's industrial, professional and academic sectors who sought to contribute their time and talent to drive improvement in the country's quality of education. Now a leading non-governmental organisation in the education sector, TEGV has connected 65,000 volunteers with more than two million children across 72 locations in Turkey.
Chronically ill and rehabilitating children face quite a number of psychosocial challenges. Disruption of school and social activities during treatment and recovery are particularly troublesome, leading to isolation and a downfall in school performance which could ultimately result in a lack of motivation to get better.
Plugging the educational gap in Belgium, Bednet enables long-term or chronically ill children and young adults between from ages six to 18 to connect with their classrooms via real-time video and audio streaming. This allows the pupils to follow lessons during their physical absence from school, and to stay connected  with their teachers and classmates. The set-up of the entire distance-learning system – including the permanent IT helpdesk and a support person to ensure swift communication, enablement and troubleshooting – is free of charge for participating schools and children.
Each wave of human innovation has required new skills. From the Industrial Revolution to the post-industrial digital age, economic growth and positive societal transformation have been driven by education and skills. Innovations have enabled entirely new industries, new ways of doing things and even new ways of conceptualizing our world. And as the pace of innovation continues to increase, access to education has never been more important.
Read the rest of this article on The Huffington Post.
Related Resources:
VIDEO: Creating Pathways to STEM Careers
Randi Weingarten and Stanley Litow: On the Path to the Middle Class
Randi Weingarten: Reclaiming the Promise of Career and Technical Education
Ernest Logan: Reauthorized Perkins Act Will Strengthen Education-to-Employment Connection
In India – where the population of persons with disabilities is estimated to be greater than the overall population of the UK – people with disabilities (PwD) often are considered liabilities. Despite the 1995 Persons with Disabilities Act, which was revised in 2015 to guarantee jobs to persons with disabilities, more than two-thirds of that population in my state of Karnataka is unemployed. According to the Association for People with Disability, 800,000 of Karnataka's 1.2 million people with disabilities do not have jobs.
Growing up with a disability, I was keenly aware of the extent to which lack of accessibility and socioeconomic limitations prevented others with disabilities from obtaining educations and jobs. Although I received extensive support from my family and friends, the obstacles I faced inspired me to start a nonprofit focused on making use of technology initiatives to empower persons with disabilities. The organization I founded in Bangalore – the Samarthanam Trust for the Disabled – supports PwD initiatives via income generation programs that are replicable, scalable and sustainable.
At Teach for Belgium, we believe that a child's success in life should not be limited by the socioeconomic background of his or her family. That's why we recruit and train inspirational leaders from all academic disciplines to serve for two years as teachers in low-income communities. Supported by the Teach for All international network, 55 of our teachers in Belgium currently are active in more than 30 secondary schools in the French-speaking community. Our goal is to build a national movement through which to provide educational opportunities to kids across Belgium, whether they speak French or Flemish.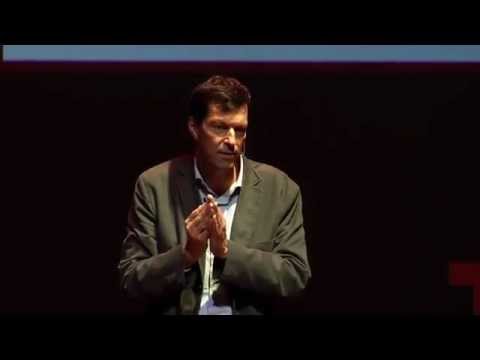 As a growing organization, we are keenly aware that the efficiency and effectiveness of our internal operations determines the quality of the services we can provide. That's why we were delighted to receive an IBM Strategic Assessment Impact Grant to help us expand and refine our operational capabilities. Supported by the Impact Grant, two IBM consultants conducted a pro bono analysis of the underlying contributors to educational inequity in Flanders, and identified the most vulnerable constituencies. Employing analytics and market research techniques, the IBM consultants also helped us develop meaningful insights into the types of young professionals who would potentially be interested in careers in teaching. This work has enhanced our ability to identify and recruit the best professionals for our programs, and to develop a stronger brand presence among others interested in this type
of service.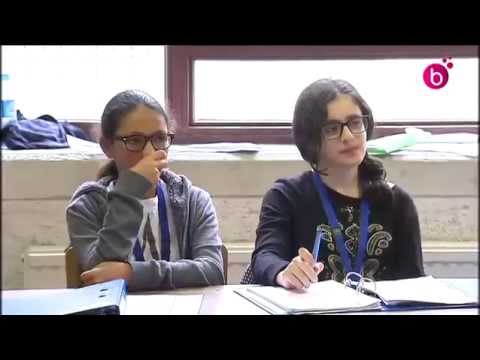 In addition to supporting our recruiting efforts, the final report prepared by the IBM team has given us a better understanding of the scope of educational inequity in the Flemish-speaking community where we plan to expand our efforts. In turn, this understanding will help us develop our goals and plan our investments more effectively to achieve high impact in the communities we serve.
We are in the process of integrating many of the findings of the IBM report into our
protocols to develop and refine our strategies for service to low-income children throughout the country.
Pierre Pirard is CEO of Teach for Belgium.
Related Resources:
Bringing Analytics Capabilities to Nonprofits in Italy
Building Capacity in the Nonprofit Sector
In 2015, contributions through the IBM's U.S. Employee Charitable Contribution Campaign (ECCC) surpassed the $1 billion mark. Though primarily a fundraising campaign, ECCC also encourages volunteerism through the IBM On Demand Community, through which active and retired IBMers can contribute money and expertise to a growing list of nonprofit organizations and causes. In her observations below, IBM Corporate Citizenship & Corporate Affairs Manager Sheila Appel reflects on how ECCC has reinforced her personal commitment to the fight against heart disease, while enabling her to contribute strategic expertise to raising awareness and community involvement in heart health issues – especially for women.
______________________________
Heart disease has always been an unfortunate part of my family history. Various forms of the disease claimed my grandmother, my mother and a number of my aunts and uncles. And I can still remember the night during the 1960s that my mother, brother and I sat vigil in a hotel outside of the Albany Medical Center praying for my father, who was to undergo open heart surgery at a time when mortality rates were much higher than they are today. Dad came through with flying colors, and from that moment on I decided to support the American Heart Association (AHA) in their fight for all of us against heart disease.
American Heart Association: Share Your Story
Shortly after I joined IBM, I was diagnosed with hypertension. Even though I had none of the risk factors associated with lifestyle, I was predisposed to heart disease because of my family history. I was already supporting AHA, and had been able to amplify my commitment through IBM's Employee Charitable Contribution Campaign (ECCC), which makes it easy for IBMers in the U.S. and Canada to support an endless variety of nonprofit organizations and causes. But the hypertension diagnosis made things even more personal.
In 2015, contributions through the IBM's U.S. Employee Charitable Contribution Campaign (ECCC) surpassed the $1 billion mark. Though primarily a fundraising campaign, ECCC also encourages volunteerism through the IBM On Demand Community. Active and retired IBMers contribute money and expertise to a growing list of nonprofit beneficiaries in just one example of IBM's Culture of Service. Below, the CEO of the American Heart Association shares her thoughts on how the longstanding support of IBMers has helped her organization fight back against heart disease and stroke – the two leading causes of death in the world.
_________________________________
Imagine Americans getting more physically active, eating healthier and not smoking. Imagine your doctor equipped with better ways to care for your health, and hospitals better prepared to save lives. The American Heart Association and American Stroke Association work toward those goals every day as part of our effort to build a culture of health where the healthy choice is the easy choice. And none of it would be possible without your support.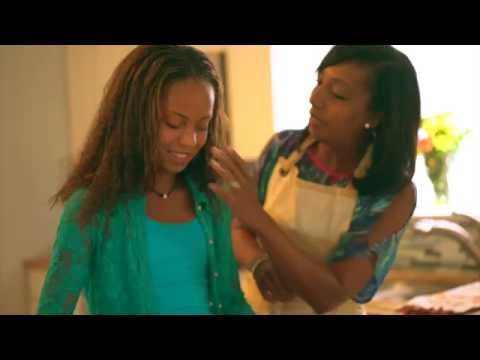 We do this because we are focused on an ambitious health goal we've set for the entire nation. We call it our 2020 Impact Goal: to improve the cardiovascular health of all Americans by 20 percent while reducing deaths from cardiovascular diseases and stroke by 20 percent. Along with our volunteers, we work with individuals, schools, lawmakers, healthcare providers and others to ensure everyone has access to healthier lifestyle choices and proper health care. Our 2020 goal exists to save and improve lives. We also use this target to measure the success of our work. Accountability is critical to the American Heart Association, and it's a key reason we have been one of the world's most respected health organizations for more than 90 years.
A huge part of growing is calculating risks and making decisions. It is true in business; taking calculated risks is vital to a company's success. Big or small, startup or a 104-year-old global business, companies that take risks continue to innovate, grow their business and better the world. And for personal growth, risk-taking is also beneficial. I'm a strong believer in leaving your comfort zone to follow your dreams and perhaps achieve more than what you first imagined. This is one reason why my conversation with Maria hit close to home for me; I could relate to her sentiments. Who better to learn from than the CMO of IBM Commerce and Social. One key trait she mentioned is being passionate about your job so that you can unlock innovation. The conversation was inspiring and made me realize what it takes to be an incredible thought leader.
"I'm a huge believer in calculated risk-taking – taking smart chances, looking at the data, and making a decision. I think it's also important as leaders to make a decision and not flee from it."
– Maria Winans, CMO, IBM Commerce and Social