Sometimes, what we need to spring into action might just be a glimpse of the future. Perhaps, this was how members of the Ekiti State executive council (the state cabinet) felt on the March morning when IBM's Corporate Service Corps (CSC) team – led by Mr. Taiwo Otiti, the company's country general manager for West Africa – made a thought-provoking presentation to them on how to use computing technology to upgrade and transform the state's scholastic potentials, public sector management processes, social welfare administration, and e-governance capabilities. Since then, the government and the good people of Ekiti State in south western Nigeria have resolved not to be left behind in the digital doldrums.
Historically endowed with talented human resource, arable land and water resources, and despite being one of the least financially buoyant sub-national economies in Nigeria, Ekiti State is taking concrete steps towards injecting technology in all aspects of its ecosystem, thanks largely to my administration's focus on "smart governance" principles and concepts.
As a Road Warrior based in Orlando, USA, I often travel Monday through Thursday – returning home only for the weekend. But even with my mobile lifestyle, I've had countless opportunities through IBM to contribute my time and expertise to my community. Since joining IBM two years ago, I've engaged in several projects that have provided outlets for
my desire to serve.
I had the pleasure of joining IBM during the year of our centennial year, and participated in our Centennial Celebration of Service. On that day, more than 300,000 IBM volunteers in 122 countries organized more than 5,000 projects through which we contributed more than 3.2 million hours of service. And after that day, IBMers continued to give – donating nearly
1 million additional hours of service around the world.
Over the last several years, corporate citizenship programs have begun to refocus their efforts from "responsibility" to "opportunity." In other words, companies now realize that they can affect positive societal results by applying time, talent and technology to the common (and uncommon) challenges faced by people around the world. By intertwining corporate citizenship with business strategy, companies can advance their business goals while bringing about real, sustainable change.
WomenCorporateDirectors (WCD) recently bestowed their "Visionary Award for Shared Value" on IBM in recognition of our "outstanding corporate governance and corporate citizenship" efforts. IBM Director and Rensselaer Polytechnic Institute President Shirley Ann Jackson accepted the award on our behalf.
As you can tell in the photo below, I was extremely proud to accept the Smart Infrastructure Award we took home with IBM from Infrastructure Partnerships Australia 2013 National Infrastructure Awards in late March. For the Townsville City Council in North Queensland, Australia, this award is recognition of a great project that's only been possible through our partnership with IBM and the application of smart thinking and technology.
The pilot is breaking new ground in the way data is collected and analysed in near real-time. At its core, the program will help identify and enable ways for the people of Townsville to drive water conservation by empowering residents with smart technology to assist with positive behavioural change.
The World Wildlife Fund for Nature (WWF) is the first non-profit organisation in Switzerland that was selected to receive one of the Services Grants that IBM introduced in 2010. Services Grants were created to give nonprofits a chance to adapt their operations more smoothly to the evolving challenges and demands of a globally connected world.
WWF is one of the world's largest conservation organizations, and focuses its work on the magnificent diversity of life on this planet. The organization works closely with business and industry partners and runs about 1,300 projects at any one time – including the TRAFFIC program to protect African elephants and rhinoceros from poachers.
When President Obama says that "science holds the key to our survival as a planet
and prosperity as a nation," it became our call, as educators, to rise to the challenge
of developing future innovators. Today, more than ever, we need innovators that will
shape our world with their creativity, critical thinking, and commitment to improving the
lives of humankind. We need innovators who will use their imagination to see what
has yet to be seen, create what has yet to be created, and dream what has yet to be dreamt. And that is exactly what we are doing each day at Chicago Public Schools'
Sarah E. Goode STEM Academy.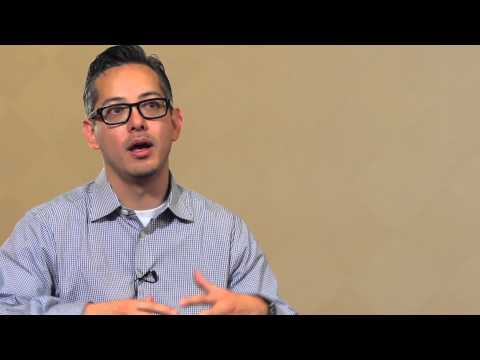 This year, I was blessed with the opportunity to cultivate an educational community focused on innovation through science, technology, engineering and mathematics as the founding principal of Goode STEM Academy. I left the corporate world to become an educator because I wanted to spark the imagination of young innovators and inspire young students to use education as the gateway to a better future. At Goode STEM Academy, I've made it our mission to strive each day to spark innovation and technological advancement, as well as to better prepare our student innovators with the skills necessary to succeed in higher education and the workplace.
For thousands of years, people living in the Sonoran Desert Valley have valued water. In the last century, as the Tucson region population has grown to nearly one million, the City of Tucson and our Tucson Water Department have continually championed innovation, public education and conservation to ensure that we use our water wisely.
Now we face a new century full of numerous uncertainties. At what rate will Tucson continue to grow? How will political forces, climate change, the economics of energy and other dynamics affect Tucson's water supply? And how can we make more cost-effective investments in public education and infrastructure to increase conservation, reduce water loss and ensure that future generations of Tucsonans enjoy a more secure water future?
IBM's corporate citizenship strategy is global. We identify and act upon opportunities to apply our technology and expertise to societal problems, and scale existing programs to achieve maximum benefit. We empower employees and others to serve their communities. And we integrate corporate citizenship and social responsibility into every aspect of
our company.
I recently was in Taiwan, where our employees are very keen on helping students maximise their potential through training for STEM careers (Science Technology, Engineering and Math). More than 300 IBM Taiwan employees have worked with more than 3,000 Taiwanese students since 2008, and this work continues today. In 2012, IBM Taiwan partnered with our client China Steel Corporation to grow volunteer participation and reach an even larger number of students. And in 2013, we will partner with China Steel Corporation and Tatung Company to provide a total of 400 volunteers to participate in nine high schools in Taipei
and Kaohsiung.
As the executive director of Communities In Schools (CIS) of Charlotte-Mecklenburg – a mid-sized non-profit organization in Charlotte, North Carolina – I am constantly looking for ways to "do more with less" while maintaining CIS' high quality service delivery and keeping our employees inspired, motivated and (increasingly) open to change. The world of nonprofits has changed substantially over the past five years, as the current economic situation has resulted in fewer funding resources in the face of increased community need.
At CIS, we find ourselves asking: How do we serve at-risk public school students – our "clients" – in a time of greater need and scarcer and more competitive funding? In a challenging economy, how do we convince donors to sustain our current quality work while enabling us to prepare for the future? How do we communicate our need to invest in risk-management functions, general operations and professional development to maintain our top-notch service delivery? Now, more than ever, thinking creatively to find opportunity in the unexpected is critical to our success.
The ever-growing pace of urbanization brings many challenges to government organizations, including increased demands for services with reduced sources of revenue, and calls for more accountability, openness and transparency. Forward thinking public sector leaders know that they can – and must – convene the right people, technologies and strategies to support growth and prosperity. Simultaneously, they also must ensure a safe and healthy environment in which their citizens may enjoy a high quality of life.
Enabling growth and prosperity requires collaboration – across boundaries and among organizations and departments – in ways that might have been previously unthinkable. Technological improvements are enabling governments to share not only big machines
like backhoes and emergency vehicles, but also services, big data analytics and
computing capabilities.