Ghana has long been a launch pad for groundbreaking international collaboration. In 1961, President John F. Kennedy sent the very first group of Peace Corps volunteers to Ghana. Eight years ago, the inaugural IBM Corporate Service Corps team, which brings IBM consultants, services, and talent to the world pro bono, also traveled to Ghana. For both organizations, it seemed logical to launch the first IBM Corporate Service Corps partnership project with the Peace Corps in Ghana.
Together, the preeminent international service organization of the United States and the largest corporate global pro bono program are using their skills and talents in tandem to work together with global communities to tackle their most pressing needs.
Gina Tesla is Director of Corporate Citizenship Initiatives with IBM Corporate Citizenship & Corporate Affairs.
Every year on Earth Day, we stop to celebrate individuals and organizations that are doing their part, and more, to protect our planet's future.
While these efforts are worth applauding, they must be sustained to make a difference.
IBM has been firmly committed to environmental leadership for over four decades, and we have produced a record of significant results. Our company has aggressively reduced greenhouse gas (GHG) emissions since 1990. We've also had an annual worldwide energy conservation goal since 1996.
IBM Corporate Services Corps (CSC) program gives IBMers the unique opportunity to develop their leadership skills by going on a community-based assignment in an emerging market to help communities around the world solve critical problems. The CSC program brings IBM consultants, services and talent to the world pro bono. As the program helps global communities solve problems, IBMers receive leadership and development training and IBM develops new markets — building on its network of global leaders. As of 2016, 2,800 IBMers from 60 countries have deployed to 37 countries and partnered with host organizations on more than 1,000 projects worth $70 million.
Gina Tesla is Director of Corporate Citizenship Initiatives with IBM Corporate Citizenship & Corporate Affairs.
Suicide is a significant cause of death in many OECD (Organisation for Economic Co-operation and Development) countries and Belgium is among the most affected European nations. A key strategy in the prevention of suicide in the Flanders Region is the Suicide Prevention Lifeline, coordinated and operated by the Flemish Suicide Prevention Center. Here, skilled and trained volunteer counselors offer 24/7 support to individuals in a suicidal crisis, along with their relatives or friends. We offer this support via telephone, chat or e-mail, and all consultations are anonymous.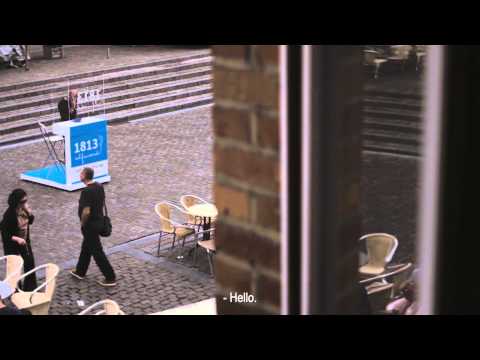 Last year, we doubled the size of our volunteer staff – from 65 to 130. Our counselors work mostly from home in virtual teams, so it is essential that they have access to smart tools that enable efficient interaction, provide easy access to information and allow effective planning. Through an Impact Grant, IBM helped us develop and deploy a powerful new intranet to enable our team to do its life-saving work.
Zithulele Hospital is a medical marvel. It provides quality primary care for a community of 130,000 people scattered across part of the rural Eastern Cape of South Africa with just 146 beds and 13 fulltime doctors. Zithulele's situation illustrates one of the major public health challenges in the world today: there aren't enough doctors in rural communities. "We work hard to provide both accessibility and quality healthcare, but it's a major day-to-day challenge," says Dr. Ben Gaunt, manager of clinical operations at the hospital.
That challenge was also the focus of a six-member team of IBMers who visited the
hospital last fall during a three-week engagement in South Africa. Theirs was one of
two pilot projects that helped shape a major new corporate social responsibility initiative, IBM Health Corps, which is aimed at addressing global public health problems. The other pilot addressed obesity and shortened lifespans in Calderdale, a community in West Yorkshire, England.
Related Resources
IBM Announces Health Corps to Help Communities Around the World
Address Public Health Challenges
The 2015 winners of the eleventh annual IBM Volunteer Excellence Award have been announced. The IBM Volunteer Excellence Award is recognition from IBM Chairman and CEO Ginni Rometty, and is the highest form of global volunteer recognition given by the company to employees. IBM volunteers from 13 countries – nine teams and four individuals – were honored as those who best exemplify the IBM values of dedication, innovation and trust in their volunteer projects. These volunteers live IBM's practices by using their skills and expertise to engage and impact communities throughout the globe. Their impressive impact leveraged IBM strategic technologies (Bluemix, Analytics, SPSS) to solve critical community issues. Throughout last year they created innovative programs to develop STEM skills; mentored students to increase economic development opportunities for local communities; worked with children with disabilities; assisted immigrants and other displaced persons; and supported LBGTQ communities – all to help create a world where every person matters.
Read about the incredible things that IBMers around the world are doing to help make the world a better place. And join us, our partners and clients in celebrating our Volunteer Excellence Award winners' commitment to transformative service.
Diane Melley is Vice President of Global Citizenship Initiatives with IBM Corporate Citizenship & Corporate Affairs.
Related Resources:
Learn More About the IBM On Demand Community
Learn More About IBM Activity Kits
Learn More About IBM Impact Grants
Visit Citizen IBM to Read More Stories About IBM's Culture of Service
Around the globe, IBM has continually engaged in response to disaster crises in the communities in which we live, work and do business. Last year was no different. Today,
our responses integrate advanced technologies with the expertise of IBMers around the world who have the desire and training to serve. We deliver essential components of what it takes for affected areas and individuals to regroup, rebuild, and recover – including solutions to gather and share data about affected populations, relief efforts, and the deployment of technologies. And we remain engaged for months or years after an event to help with recovery.
In their latest publication, A Unified Front: Business Partnerships for Effective Disaster Preparedness, Response, and Recovery, the U.S. Chamber of Commerce Foundation presents a comprehensive overview of corporate engagement in disaster preparedness and response – including the view from IBM. I invite you to download and share both the full report and the chapter detailing IBM's efforts and perspective on this critical global issue.
Diane Melley is Vice President for Global Citizenship Initiatives with IBM Corporate Citizenship & Corporate Affairs.
Download the full IBM article (2 pages).
Download A Unified Front: Business Partnerships for Effective Disaster Preparedness, Response, and Recovery (52 pages).
Related Resources:
Evaluating the Effectiveness of Responses to Global Crises
The Changing Landscape of Disaster Response
IBM Custom Grant Aids Disaster Preparedness and Response in China
Tuberculosis (TB) remains a major global killer. More than 1.5 million people, including 140,000 children, died from the disease in 2014 – a year in which 9.6 million new cases (more than 1 million of them children) were diagnosed. The World Health Organization has declared TB to be the world's deadliest infectious disease, along with HIV. To help combat it, my team and I are working with IBM's World Community Grid on a new project called Help Stop TB. Through this project, we will study the molecular defences that make this bacterium resistant to patients' immune systems and many current treatments.
TB is caused by infection from a bacterium known as Mycobacterium tuberculosis (M. tb). Typical symptoms of an active TB infection include persistent cough, fever, loss of weight, and night sweats. If the infection is left untreated, the bacteria are likely to cause increased damage to the lungs and spread throughout the body, which may ultimately lead to death.
by Rashid Ferrod Davis and Stanley S. Litow
However successful, innovative models in education can become subject to critiques – especially if the model has received national and international acclaim. IBM P-TECH
was launched with ambitious goals in 2011. At stake was the future of an underserved generation of young people, the yawning gap between the needs of industry and our schools' ability to meet those needs, and America's viability in an increasingly competitive global economy. P-TECH offered a common-sense, affordable solution to these challenges. And while the model is still evolving and growing, it's already delivering on that promise.
We designed P-TECH as a grade 9 to 14 program to address America's disappointingly low college completion rates – rates that are even lower for low-income students of color. The indisputable fact is that the college completion rate for low-income 24-year olds increased from only 6 percent to only 9 percent between 1970 and 2013. When 91 percent of low-income 24-year olds fails to complete college, our education system – and our nation – has a problem of significant proportion.
Major advances in public health have been based on paradigm shifts in our understanding of either how disease spreads or is treated and how to keep populations healthy. Many of these advances have been made possible by collecting and analyzing data. For example, we once thought disease was spread by clouds of "bad air." Dr. John Snow shattered that theory in 1854 by mapping out cases of cholera in London neighborhoods, taking water samples from nearby wells, and discovering the presence of a new bacterium. From this data-driven method, modern epidemiology was born and became the basis for outbreak tracking. Or consider how our understanding of chronic disease changed comprehensively through the Framingham Heart Study. Prior to World War II, the causes of heart disease were unknown. By continually collecting a variety of patient data, researchers discovered the biological, behavioral, and environmental risk factors for heart disease, which radically altered disease prevention strategies. To date, we've seen a 50 percent decrease in heart disease mortality.
Continued innovation in data collection and analytics has enabled us to make significant progress toward eliminating today's health disparities, but the work is incomplete. New mothers and young children are dying needlessly from lack of access to preventive
health services. People are suffering from infectious diseases that we have treatments
and vaccinations for. And new challenges are emerging with environmental and
population changes.