IBM, 한국의 산업계에서 필요로 하는 인재육성 지원
As Vice President of the Seoul Career Guidance Teachers' Association, I am keenly aware of the critical relationships among South Korea's senior high schools, colleges and universities, and the job market in our growing economy. The future of Korea is dependent on the development of science and technology, so we are hoping that more of our top students will pursue studies in the natural sciences and engineering.
저는 서울 진로진학상담교사 협회 부회장으로서, 경제성장 속에서의 한국 고등학교, 대학교 그리고 취업 간의 중요한 관계에 대해 대단히 관심이 많습니다. 한국의 미래는 과학, 기술의 발전에 달려있으며, 우리는 우리의 역량 있는 학생들이 자연과학과 엔지니어링을 관심을 갖고 공부할 수 있기를 희망합니다.
In my school, of the 68 percent of students focusing on STEM careers, many are choosing to do medicine. And after 60 teachers attended IBM's recent workshop on STEM careers, we are now able to inspire the students to get involved in Information and Communications Technology (ICT).
저희 학교 1학년 중 68%의 이공계 선택 학생 중 대부분의 우수한 학생들은 의과대학을 진학하기 위해 이공계를 선택했습니다. 지난 8월 27일 60여명의 진로진학상담교사가 IBM의 최근 워크샵에 참여한 이후로, 우리는 학생들이 보다 ICT(정보통신기술)에 관심을 갖도록 독려할 수 있게 되었습니다.
The term "Boot Camp" typically conjures visions of green recruits being drilled in the basics of their chosen discipline. But the group of college students that assembled at the Intrepid Sea, Air & Space Museum for the City University of New York-IBM Watson Case Competition on October 24 and 25, 2014 looked more like a class from Top Gun. More than 300 students from 18 of CUNY's 24 colleges and professional schools registered for the competition that had begun more than a month earlier. And by the time the Intrepid Boot Camp rolled around, the 44 teams that had submitted preliminary business cases had been winnowed to 33.
The CUNY-IBM Watson Case Competition offers teams of young innovators the chance to explore how to use IBM Watson cognitive technology to improve the quality and effectiveness of public undergraduate education and/or help better deliver public services such as public safety, health or transportation. The student teams are competing for a total of $10,000 in prize money made possible by a private foundation. Participants also will be able to apply for Summer 2015 internships, are eligible to apply to CUNY's student entrepreneurial incubator program and participate in the CUNY Entrepreneurship Boot Camp, and have access to the CUNY Entrepreneurship Network in real and virtual space. The goal is to encourage CUNY student entrepreneurs to develop the next generation of jobs and businesses for New York City.
Since the latest outbreak of Ebola in sub-Saharan Africa, thousands of people have died from the disease by official count, and the true death toll may be much higher. While Ebola is difficult to contract unless one is exposed to the bodily fluids of a person in the latter stages of the illness, poverty and lack of proper facilities and equipment throughout Africa have made the disease difficult to contain. Add to that the visceral aspects of the affliction, and you have a formula for panic and the spread of misinformation in addition to the real and serious dangers posed by the disease.
That's why IBM has stepped up to combat the Ebola crisis where it lives – deploying our expertise in disaster relief & recovery, data analysis, mobile technology and cloud computing to help governments, health care workers and others on the ground get the tools and information they need to stop Ebola in its tracks.
The IBM Research Lab in Nairobi, Kenya – the continent's first technology research lab – is collaborating with Sierra Leone's Open Government Initiative, Cambridge University, Airtel and Kenya's Echo Mobile on an SMS/toll-free communications channel to collect and share information, and track the disease.
IBMers around the world are taking a leading role in the creation of an Ebola Open Data Repository which will use IBM's SoftLayer cloud technology to provide governments, aid agencies and researchers with free and open access to globally-contributed data related to Ebola.
After deploying best practices in the fight against Ebola, Nigeria has recently
been declared free of the disease. An IBM donation of Connections technology to Nigeria's Lagos State Government will support the country's preparedness against future outbreaks.
Read more about IBM's full portfolio of responses to the Ebola crisis at the links below.
Stanley S. Litow is IBM's Vice President of Corporate Citizenship & Corporate Affairs and President of the IBM International Foundation.
More Information About IBM's Responses to the Ebola Crisis:
IBM Launches Humanitarian Initiatives to Help Contain Ebola Outbreak in Africa
IBM Research – Africa Uses Technology in Ebola Humanitarian Efforts
How Big Data Can Help Beat Ebola
Running a charitable foundation in a time of diminished resources is a constant challenge. At the Foundation Against Cancer, our mission includes both funding medical research in search of new cures and supporting those persons currently challenged by the disease. Over the years, the need for both types of assistance we offer has continued to grow. By the end of 2014, for instance, we expect to have offered €16 million in grants to Belgian scientists – an increase of 28 percent compared to what we provided in 2012. And we will have launched twice as many initiatives to provide health information and deliver assistance to patients and their families as compared to just a few years ago.
We have been focused so intently on supporting the communities we serve that we haven't had time to build the very information technology capacities and competencies that would enable us to be even more effective. That's why we felt so fortunate for the opportunity to engage with IBM to develop a roadmap for meeting our current and future IT challenges.
 by Wim Degrave and Torsen Thomas
To kick-start its 10th anniversary celebrations, World Community Grid is partnering with the University of New South Wales in Australia and the Oswaldo Cruz Foundation (Fiocruz in Brazil) in their research to better understand DNA and proteins – uncovering the hidden superpowers of the natural world. In the article below, the principal investigators of the Uncovering Genome Mysteries project share their thoughts on the program's tremendous potential and the essential role that World Community Grid will play.
____________________________
Our understanding of life on earth has grown enormously since the advent of genetic research. A decade ago, the Human Genome Project added humans to the list of a
dozen organisms whose genomes had been completely sequenced. Today's rapid
DNA sequencing technologies have decoded the genomes of thousands of additional organisms, including many microorganisms that previously could not be studied via conventional methods.
Why is the study of microorganisms so crucial? Microorganisms control a huge variety of natural processes involved in human health, food production, agriculture and aquaculture. They have been developed into antibiotics and other medicines, used to clean water in sewage treatment plants and deployed to mop up oil spills.
As we observe World Food Day on October 16th, more than 800 million people will be hungry. And it's not just this one day. Every single day, in every corner of the world, one out of every nine people lacks adequate food to eat.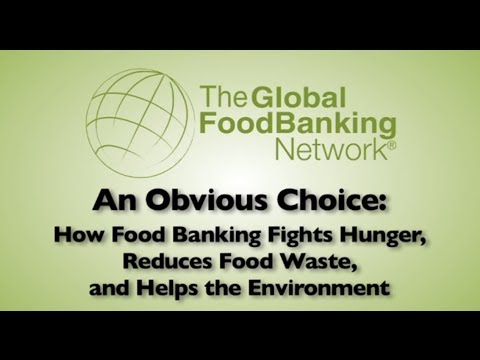 At the same time, more than one-third of all food produced for human consumption is wasted. Instead of filling a hungry stomach, much of this food goes to landfill, where it immediately begins to produce methane gas, a greenhouse gas with more than 26 times the heat-trapping capacity of carbon dioxide. Greenhouse gas damages our water supply, land, and air – thus substantially harming this and future generations.
To mark the launch of IBM's annual Employee Charitable Contribution Campaign (ECCC), more than 200 IBM volunteers from the company's Research Triangle Park (RTP) campus worked with Habitat for Humanity to construct a three-bedroom home for a family in Wake County, North Carolina. The ECCC offers IBM employees an opportunity to contribute their time, talent and financial support to the communities in which they live and work. Through the program – which consolidates all local community fund drives into a single, national fundraising event – IBMers have contributed more than $955 million since 1978.
At IBM sites around the U.S. – including Atlanta, Austin, New York (mid-Hudson Valley), Rochester and Silicon Valley – hundreds of IBMers have met with dozens of community service agencies, conducted nonprofit beneficiary workshops in such vital areas as Project Management and Social Media, collected and donated food and winter clothing, assisted veterans' groups, and have volunteered to assemble such donations as charitable food backpacks and children's dental health kits. Company-wide, IBM employees will engage in a variety of "We Care" projects similar to the Habitat for Humanity house building, and will be able to designate local, regional and national charities to receive regular financial contributions through payroll deductions during the ECCC election season, ending
October 26.
Sheila Appel is the U.S. Regional Manager for IBM Corporate Citizenship and
Corporate Affairs.
India's explosive economic growth has led to a shortage of qualified teachers in STEM (Science, Engineering, Technology, Mathematics) subjects. Nearly 200 million Indian students lack access to quality STEM education. Government, industry and nonprofit stakeholders have rallied to help close the gap, but the challenge is too great for any single sector to overcome alone.
That's why IBM and Agastya International Foundation – the world's largest mobile education program for low-income children and rural teachers – have worked together since 2010 to improve education for distant and disadvantaged students. Read about how Agastya's Lab in a Box and IBM's Teachers TryScience program together are playing an essential and innovative role in improving access to quality STEM education for India's youth.
Read "IBM Teachers TryScience: Collaboration with Agastya International Foundation".
Nitin Bhargava is a Corporate Citizenship & Corporate Affairs Manager with IBM in India.
Related Resources:
Mayors are using data and analytics as the basis of collaboration with nonprofits, local agencies and others to improve the quality of life for city residents. Addressing such essential issues as health care delivery and public safety in an era of diminishing resources requires a smarter approach to identifying and making use of actionable information.
At this week's IBM THINK Forum in New York City, leaders from around the world will gather to discuss the transformational convergence of government services and big data. Tune in to the IBM THINK Forum on October 8 and 9 to discover how big data is helping decision makers engage with the people they serve.
Read "Cities at Forefront of Using Technology and Data to Solve Problems"
Myung J. Lee is Executive Director of Cities of Service, a coalition of nearly 200 cities whose mayors are committed to using volunteer service to solve local pressing challenges.