"Can we extract lessons from the for-profit world and apply them to philanthropy?" That's the question being asked by Harvard Business School and other institutions that are training tomorrow's global leaders. At the recent Center for Social Value Creation (CSVC) Social Enterprise Symposium, I spoke with University of Maryland M.B.A. students to help them understand the evolution of philanthropy, and their roles in creating sustainable value to help build a smarter planet.
Young leaders need to understand that corporate philanthropy is an integral part of a successful and sustainable business strategy. For an organization to survive, its core values must remain consistent in a world where everything else is guaranteed to change.
So when it comes to philanthropy, the phrase "from spare change to real change" must represent a values-based commitment to social responsibility. In IBM's case, this means deploying our best technology and talent to address critical societal issues around the world.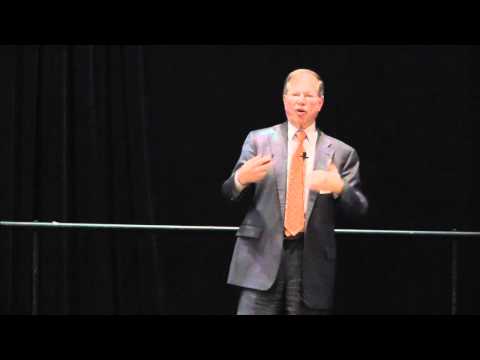 Watch this video to learn about how programs such as the Corporate Service Corps,
P-TECH, and World Community Grid are raising the effectiveness of public-private partnerships to new levels. Read what city mayors and volunteer experts are saying
about improving the quality of life in cities – where 70 percent of the world's population
lives. Find out how nonprofit leaders are using private-sector management skills to deliver social services more efficiently.
In the world's most forward-thinking academic, civic, and corporate environments, tomorrow's leaders are learning from Day One to work together to help manage global challenges. Organizations that seek to lead will attract, motivate and retain top talent by giving them opportunities for service. Meanwhile, the world's leading enterprises will continue to adapt to change while maintaining their core values of innovation, service,
and citizenship.
Stanley S. Litow is IBM's Vice President of Corporate Citizenship & Corporate Affairs
and President of the IBM International Foundation.
Related Resources:
Download "Corporate Social Responsibility: An Integrated Approach" (presentation)
Harvard Business Review: "IBM Corporate Citizenship Efforts 'Enrich the Ecosystem'"
2010 IBM Corporate Responsibility Report