Philippe Cousteau — environmental advocate, University of Virginia OpenGrounds Fellow and Azure Worldwide co-founder — writes about how World Community Grid is using donated, unused computing power to help save the Chesapeake Bay Watershed.
As a social entrepreneur and environmental advocate, I know first-hand how easy it is to become overwhelmed by the challenges facing our world. How can I make a difference? Where do I even start? These are questions I ask myself frequently, and questions I know many others ask all around the world. Fortunately, one of the most valuable lessons I've learned over the years is that big challenges don't always require big complex solutions.
In fact, in many cases the answers might be right in front of us.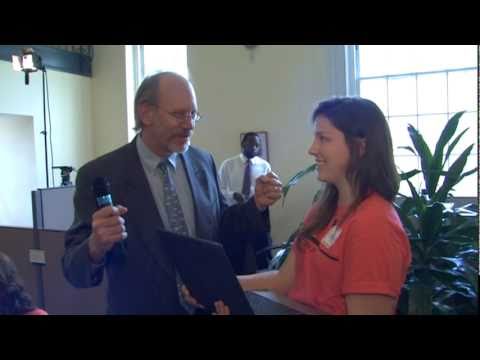 Such is the case with the Computing for Sustainable Water Project from World Community Grid and the University of Virginia. This project tackles a very big, very complex challenge: predicting the environmental and economic impact of human actions on critical water resources over the next 20 years. Before we look at the unique approach IBM and the University of Virginia are taking to address this challenge, let's take a moment to look at
the importance of the undertaking.
Click for larger graphic
My grandfather Jacques-Yves Cousteau and my father Philippe called Earth the "Water Planet" for a very good reason. Water, not oil, uranium or gold, is our most precious natural resource. In all of its forms, from salt water to fresh, water supports all life on Earth.
With an increasing world population and growing stresses from agriculture, pollution and development, water is quickly becoming one of our most endangered resources. Effective and smart management of our water resources requires targeted information and strategies today, not some point in the distant future.
This is where the Computing for Sustainable Water Project comes into play.
Based on the University of Virginia's model that simulates the actions of the more than
17 million people living on the Chesapeake Bay Watershed, the Computing for Sustainable Water Project aims to provide insights that could be used to inform policies and decision making for major waterways and ecosystems worldwide. To do that in a timely manner, however, the University of Virginia and IBM teams would need to condense 90 years of computational research into just one year – an expensive and time consuming proposition.
Which brings me back to one of my original questions: Where do you even start? As it turns out, the answer was sitting on desks, counters and kitchen tables in homes, schools, businesses and offices around the world. Through a free application, the World Community Grid makes it possible for all of us to be part of the solution by powering the Computing for Sustainable Water Project through our computers when they aren't in use. This is a relatively simple solution that's fast, runs automatically and requires no time or effort from its volunteers. Best of all, it's a great starting point for people to become engaged and involved in the stewardship of our planet.
It's innovative partnerships and projects like these that give me the most hope for the future. My grandfather and father had a simple vision of creating a world where every child can breathe fresh air, drink clean water and walk on green grass under a blue sky. Sometimes, simple visions and simple solutions can be our most powerful tools of change.
Explorer, social entrepreneur and environmental advocate, Philippe Cousteau is the son
of Jan and Philippe Cousteau Sr., and the grandson of Captain Jacques-Yves Cousteau.
In addition to his work in environmental education and media, Philippe is co-founder of Azure Worldwide, a strategic environmental design, development and marketing company. Projects include work in green site design/planning, eco-tourism and new media.
Through an alliance with the University of Virginia, where he is an OpenGrounds Fellow, Philippe is aiding in the development and promotion of the UVA Bay Game®, a revolutionary interactive game that simulates the impact of individuals and communities on the health of critical water resources.
Related Resources:
Read the press release about this announcement
More Articles About World Community Grid:
Helping to Find Cures for Childhood Cancers
World Community Grid and the Greening of Information Technology