Archive for May, 2012
To commemorate Mentor's Day at Brooklyn's Pathways in Technology Early College High School (P-TECH), Citizen IBM asked a P-TECH student to share his thoughts about his relationship with his mentor.
My name is Kiambu Gall, and I am a P-TECH student with a mentor. What is a mentor, you ask? Well, a mentor is someone you look up to, someone that trains or advises you; it can be your teacher or even a tutor. My fellow P-TECH students and I are given a mentor to help us out with school and teach us certain things about the business world. My first thought when I heard this was that it would be boring and a waste of time. But later on I realized what an opportunity this was for me and my fellow students.
The day I was going to meet my mentor, I was kind of nervous because I didn't know what type of personality he would have. After I met him, I wasn't nervous anymore because he was a cool person. We talked about his job and what he does exactly, and then we talked about school and my goals for the future. Later on that same day, I developed a comfortable relationship with my mentor. I didn't feel as though I had to have a blank expression on my face every time I talked to him, like I do with most adults. My mentor told me something about him that made it easier for me to get through school. He said that when he was in school he didn't really get high grades in math. When he told me that, it released some of the pressure that I felt. It didn't make me think I didn't have to get high grades, but it made me know not to stress over getting low ones.
Even after our mentors leave we still get to talk to them on a website called MentorPlace. MentorPlace enables students to talk to their mentors through the internet. This program helped me get to know my mentor even more. He told me things that were inspirational, and things that helped me do my school work even better. I also gave him some advice on how to do things, and he listened to me. If I needed help or didn't understand something, I would just ask my mentor. Sometimes I go on MentorPlace just to ask my mentor how his weekend was, or find out where he's traveling.
Having a mentor has helped me understand being a high school student, and is teaching me about business life.
Kiambu Gall is a ninth grade student at the Pathways in Technology Early College High School (P-TECH) in Brooklyn, New York.
Related Articles:
P-TECH student Tahmel Anderson: Goodbye Eighth Grade
P-TECH student Brigette Luboa: Goodbye Safe Private School.
Hello Risky New School with Free Associate's Degree!
When I heard about IBM's free iPad app on the history of math, Minds of Modern Mathematics, it reinforced my strong belief in why we must understand the roots of technology in our Twitter-driven world.
History places us in time. The computer has altered the human experience, and changed the way we work, what we do at play, and even how we think. A hundred years from now, generations whose lives have been unalterably changed by the impact of automating computing will wonder how it all happened – and who made it happen. If we lose that history, we will lose our cultural heritage.
Compared to historians in other fields, we have an advantage with computers: our subject
is new, and many of our pioneers are still alive. Imagine if someone had done a videotaped interview of Michelangelo just after he painted the Sistine Chapel. We can do that. Generations from now, the thoughts, memories, and voices of those at the dawn of computing will be as valuable.
But we also have a disadvantage: history is easier to write when the participants are dead and will not contest your version. For us, fierce disagreements rage among people who were there about who did what, who did it when, and who did it first. There are monumental ego clashes and titanic grudges. But that's fine, because it creates a rich goldmine of information that we, and historians who come after us, can study. Nobody said history was supposed to be easy.
It's important to preserve the "why" and the "how," not just the "what." Modern computing is the result of thousands of human minds working simultaneously on solving problems. It's a form of parallel processing, a strategy we borrowed to use for computers. Ideas combined in unexpected ways as they built on each other's work.
Even "simple" historical concepts aren't really simple. What's an invention? Breakthrough ideas sometimes seem to be "in the air" and everyone knows it. Take the integrated circuit. At least two teams of people invented it, and each produced a working model. They were working thousands of miles apart. They'd never met. It was "in the air."
Often the process and the result are accidental. "I wasn't trying to invent an integrated circuit," Bob Noyce, co-inventor of the integrated circuit, was quoted as saying about the breakthrough. "I was trying to solve a production problem." The history of computing is the history of open, inquiring minds solving big, intractable problems – even if sometimes they weren't trying to.
Besides, computer history can be fun. An elegantly designed classic machine or a well-written software program embodies a kind of truth and beauty that give the qualified appreciative viewer an aesthetic thrill. As Albert Einstein observed, "The best scientists are also artists."
Engineers have applied incredible creativity to solve the knotty problems of computing. Some of their ideas have worked. Some haven't. That's more than okay; it's worth celebrating.
Silicon Valley understands that innovation thrives when it has a healthy relationship with failure. Technical innovation is lumpy. It's non-linear. Long periods of the doldrums are smashed by bursts of insight and creativity. And, like artists, successful engineers are open to happy accidents.
In other cultures, failure can be shameful. Business failure can even send you to prison. But here, failure is viewed as a possible prelude to success. Many great technology breakthroughs are inspired by crazy ideas that bombed. We need to study failures, and learn from them to create our future successes.
Leonard J. Shustek is co-founder and Chairman of the Board of Trustees of the Computer History Museum. This blog posting was adapted from a previously published article.
Related Resources:
Download the free Minds of Modern Mathematics iPad app
From the White House to your house, I think we can all agree that we need to do a better of job of attracting students to math and science. We can see in our own communities that kids, especially girls, tend to lose interest in math and science as they grow older – and the evidence backs this up.
For example, 11 percent of the U.S. college-educated population worked in science, technology, engineering, or math (STEM) jobs as of 2009. Overall, there were almost four men for every woman in these STEM jobs. In particular, women were well-represented in the physical and life sciences (40%), but declined to only 27% of those working in the rewarding and high-opportunity fields of computer science or math.
Looking at the academic plans for first-year college students in 2010, only 1.5% of freshmen intended to major in computer science – far, far below the numbers needed to fill computing jobs.
So what's a computer science teacher to do? You may think it sounds simple, but I found that by making computer science more accessible and rewarding, students – particularly girls and students of color – felt more comfortable enrolling in my class.
A Billion + Change, a growing national campaign to mobilize billions in pro bono and
skills-based volunteer services from corporate America, has announced that 100 companies have pledged to create or expand a skills-based volunteer program in their workplace.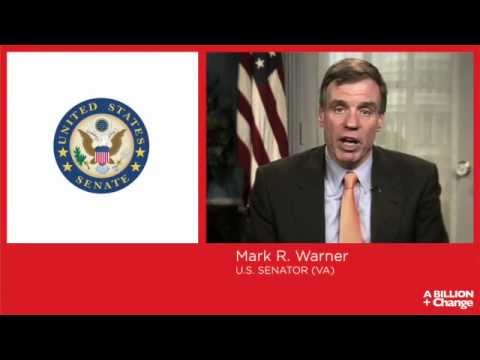 To date, these 100 companies, which include IBM and other like-minded organizations – from the Fortune 500 to sole proprietorships – have made a collective commitment that represents more than $1.7 billion and at least 11.5 million hours of time and talent to build nonprofit capacity.
Whether it's lending IT or marketing services, financial planning expertise, life-skills mentors or sitting on a nonprofit board, A Billion + Change pledge companies are redefining what it means to help by offering services in expanded areas of need. The skills and talents from the corporate community are enhancing and extending the reach of nonprofits addressing issues critical to the future prosperity of our communities, such as workforce development, STEM (Science, Technology, Engineering, Mathematics) education, support for veterans and military families, and creating empowering opportunities for women and girls. For nonprofits and communities, the value of skilled support in areas such as general operations, technology and professional services can be 500 percent greater than the value of traditional volunteering. (U.S. Bureau of Labor Statistics and Farron Levy, President,
True Impact 2012).
Innovations in skills-based volunteering abound. As a nationally recognized leader in this growing service movement, IBM has developed a bold new model in STEM education in
New York City. Through the Pathways in Technology Early College High School (P-TECH), a new school based on a grades 9-14 education model, young people are prepared for careers in the IT field and can continue their education in a post-secondary institution. Each student at P-TECH has an IBM volunteer serving as his or her mentor, providing academic guidance, career advice and ongoing support. As part of its A Billion + Change pledge,
IBM is expanding this model to Chicago this year, where students will also learn and benefit from IBM mentors.
Other Billion + Change pledge companies are also capitalizing on skills-based volunteer programs as a way to engage workers in service, regardless of where they are in the company. United Health Group's (UHG) pledge, for example, features the innovative use
of technology to support a micro-volunteering platform to engage the company's 99,000 employees in service. Launched during National Volunteer Week, UHG's micro-volunteering platform gives all employees, especially hourly workers, an opportunity to lend their skills
to serve their communities by working right at their desks, or in short commitments from home.
Pledges also recognize that skills-based volunteering creates value for their companies.
In 2008, Deloitte's annual Volunteer IMPACT Survey noted that "91 percent of Fortune 500 human resources managers said volunteering knowledge and expertise to a nonprofit can be an effective way to cultivate critical business and leadership skills." (Deloitte Volunteer IMPACT Survey, 2008). Their 2011 IMPACT Survey found that skills-based volunteering can be valuable learning and talent development opportunities for millennials, who are eager to align their values with those of their employer. (Deloitte Volunteer IMPACT Survey, 2011).
Increasingly, companies taking the Billion + Change pledge are inspired to mobilize other businesses to join this movement so that one day, skills-based volunteering will be the
'new normal' in every workplace. Together, we are seeking to inspire the largest commitment of corporate pro bono and skills-based service in history.
Is your organization making a difference through skills-based service? Joining A Billion + Change is free and simple, and offers companies access to an incredible national network of passionate committed leaders, along with tools, resources and special events to help develop a best practice skills-based volunteer program that enhances your brand.
As the world's leading volunteer organization, Points of Light is proud to lead this initiative
in our efforts to inspire, equip and mobilize people to take action that changes the world.
Michelle Nunn is CEO of Points of Light and co-founder of HandsOn Network. Points of Light inspires, equips and mobilizes people to take action that changes the world. She began her service journey when she helped found HandsOn Atlanta in 1989. What began
as a grassroots startup of 12 people who were hoping to get more people involved in volunteer service, has grown into the largest volunteer network in the country, working
each day to connect 21st century volunteers with their power to create change in their communities.
At Points of Light, Michelle leads the organization in engaging millions of volunteers each year to use their time, talent, voice and money to solve the pressing issues of our time. Michelle has been a leader in the service and nonprofit sector for two decades. She has served on the President's Council on Service and Civic Engagement and as a co-convener of the Service Nation Coalition and Reimagining Service. She has the Fast Company Social Capitalist Award and The Nonprofit Times has named Michelle to its annual "Power and Influence Top 50" list of change agents from the nonprofit sector for four consecutive years.
Related Articles:
Volunteering With Spreadsheets, Not Screwdrivers
Redefining the Roles of Corporate Foundations and Philanthropy
Training Tomorrow's Leaders to Link Values to Business Strategy
In the current climate of local, state, and federal accountability amidst many economic challenges, K-12 school districts are often left to fix new and ongoing problems with little or no resources. At the Washington-Saratoga-Warren-Hamilton-Essex Board of Cooperative Educational Services (WSWHE BOCES), we aim to assist school districts in identifying concerns before they become problems, and utilizing limited resources in the most efficient and effective ways.
In 2009, WSWHE BOCES Data Analysis Services began offering predictive analytics assistance to the 31 component school districts that serve more than 42,000 students in upstate New York. Through data modeling, our office helps district staff weed through years of data housed in many different places to discover the most significant predictors that will guide student learning. Using IBM analytics software, this process can be updated on a regular basis and new data can be incorporated to improve model accuracy and predictor selection.
The result for districts is that they are able to focus on skills that have the biggest impact on overall performance for certain students. Data conversations are streamlined and resources can be allotted for materials or training that will help teachers address the skill areas identified. Also, working with sharper focus, teachers and administrators are able to coordinate efforts across grade levels – assisting students as they advance through school and transition to post-secondary pursuits.
The main objectives of this work are to increase student achievement on annual assessments and improve graduation rates. Early results are promising. After one district targeted early literacy across four elementary schools for one year, English Language Arts proficiency among third graders increased from 56 percent to 71 percent.
As more school districts implement strategies based on predictive analytics, the positive impact on student learning outcomes will become more apparent, and stakeholders will agree that district expenditures have been allocated to yield the most successful results.
Nicole Catapano, Ph.D., is the Data Analysis Coordinator for the Washington-Saratoga-Warren-Hamilton-Essex Board of Cooperative Educational Services in upstate New York.
Related Resources:
Download the WSWHE BOCES Predictive Analytics Case Study
New Technology Helps Ontario Food Banks Deliver
A Future Challenge for Infrastructure Informatics
For many years, doctors and medical volunteers have spent countless hours in Haiti providing health care to those in need. Yet, even with the decades of effort by such committed people, this work has not moved the needle for health care enough.
Haiti is one of the world's most extreme medical environments. The statistics are staggering: the maternal mortality rate is 1 in 16, and the mortality rates for hypertension and stroke are the highest in North America. Throughout the past decade, as the nation has faced natural and political hardship, it has been clear that the familiar health care models of "hit and run relief" and "drive-by medical tours" do not work in Haiti. The presence of an estimated 4,500 non-governmental organizations and 10,000 charities working in Haiti since the 2010 earthquake underscores the fragmentation, redundancy and waste that are inherent to the current disjointed means of support. There is indeed a simpler, more inclusive and effective way to solve systemic, chronic health problems.
We founded Colleagues In Care to help answer this very call to service and change for the destitute poor in Haiti. As Chief Collaboration and Learning Officer for Colleagues In Care, I have witnessed, first hand, the power that comes from creating a single, vital global health network. Through engaging the best medical minds in the world, while focusing on purpose, participation and performance, we are helping transform the working medical blueprint in Haiti – "CollaborHaitian!" We are changing the rules of the game!
Colleagues In Care needed new cloud-based, crowd-sourcing, social and mobile technologies, and enhanced learning tools to truly make a difference. We needed to develop adaptable "best possible practices" for quality protocols of care and for sustained collaboration and learning on a global scale.
In line with the "CollaborHaitian" initiative and using cloud computing technology from IBM, doctors, nurses, medical personnel and other partners – including IBM employees – are connecting with one another. They are sharing best practices, tools and knowledge. And the emerging insights are being used within the community as a whole, and more importantly, by the vast number of volunteers and practitioners on the ground in Haiti.
Using the IBM SmartCloud, Colleagues In Care is creating a grassroots movement to transform the future of health care for the underserved – anywhere in the world. This Haitian model will be easily replicated and tailored to assess and address the medical issues of any area affected by poverty, limitation and extreme need. The cloud computing technology from IBM has given us a means to recruit, introduce and connect the world's most renowned specialists with local health professionals. Colleagues In Care forges agreements with leading organizations to gain access to U.S. protocols, standard order sets, and clinical pathways, as well as medical educational content.
This collaboration and conversation not only bridges the gap between local and global expertise, but also inspires the co-creation of a "Best Possible Practices Model" (BPPM). With BPPM, we and our panel of volunteer specialists are able to offer specifically designed care that honors local circumstances and unites evidence- and reality-based medicine. The result is pinpoint focus of resources and care on highly critical illnesses, diseases and medical conditions – helping to reverse the dire health and health care of the underserved inHaiti.
The "power of community" speaks volumes for our organization. We are bringing a world of medical expertise to Haiti, and through these virtual relationships, we address health care issues with an immediacy that is unprecedented. Our tools enable us to offer on-site practitioners an arsenal of resources and support that has never before been available with such efficacy. Practices may be fine-tuned and implemented in the moment of need while insights and solutions may be presented as training tools for others. This model feeds itself, and growth becomes automatic as knowledge is shared freely and new conversations are sparked.
The common passion for service within the diverse network of people – each offering distinct knowledge, experience, perspective and vision – becomes contagious within the system. Colleagues In Care is helping take medical volunteerism to another level: colleague to colleague. We're helping to transform good intentions and volunteerism into tangible outcomes. We are co-creating social value!
Marie Kenerson is Chief Collaboration and Learning Officer of Colleagues In Care, a global health network of doctors, nurses, medical personnel and other partners working together to provide quality health care services, telemedicine, knowledge and training to aid the poor and help alleviate suffering. Marie has combined organizational learning principles, dialogue skills and collaboration strategies with new IBM cloud and social network technologies to "crowd-source" a network of top medical professionals and volunteers from around the world in order to co-create and deliver localized best-possible medical practices.
Related Article:
Today, the White House is bringing academia together with the public and private sectors to discuss progress on President Obama's Materials Genome Initiative. Announced last June, the effort seeks to harness the power of modern computing and communications technologies to enable U.S. companies to discover, develop, manufacture, and deploy advanced materials at twice the speed than is possible today – at a fraction of the cost.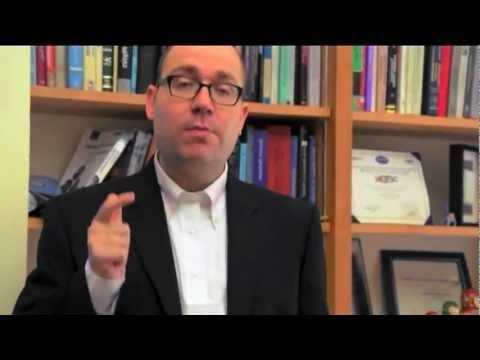 One of the projects that the White House sees fit to highlight today as an example of this kind of innovation and collaboration just happens to be an effort hosted on IBM's World Community Grid. The White House is pointing to the work of Prof. Alán Aspuru-Guzik, an associate professor at Harvard University's Department of Chemistry and Chemical Biology, whose team is running The Clean Energy Project, perhaps the largest computational chemistry experiment ever.
With input from IBM and nine other leading companies, the Council on Foundations has just launched an ambitious initiative to revitalize and redefine the roles of corporate foundations and philanthropy. Increasing Impact, Enhancing Value establishes a roadmap to help those involved in corporate philanthropy to dramatically increase its social and business value by moving away from "philanthropy as charity" and adopting a 21st century model based on leadership, innovation, and creation of sustainable value.
Click to download
Our report is the result of an 18-month study that engaged corporate philanthropy practitioners and external stakeholders throughout the United States in a discussion of the challenges and opportunities facing corporate philanthropy in the 21st Century. Increasing Impact, Enhancing Value addresses an environment in which society is looking to business for leadership on social issues as never before. A 2009 Waggener Edstrom Poll found that 60 percent of consumers now believe that businesses are in the best position to create positive results on social issues. By contrast, only 14 percent of respondents believed that governments can drive positive results.
The World Environment Center just awarded its annual Gold Medal award for International Corporate Achievement in Sustainable Development to IBM. The company was recognized for its commitment to advancing environmental sustainability and for providing business solutions in support of more sustainable cities and the planet.
The importance of environmental sustainability has exploded in recent years. It is implanted in the minds of leaders no matter what aspect of business, government or society they serve. But to be realistic, it hasn't always been this way.