Archive for June, 2012
When we talk about the future of service – focusing on corporate engagement and skills-based volunteering – what we're referring to is a new and more collaborative model for philanthropy linking corporate, government, and nonprofit partners. A Billion + Change is a national campaign to mobilize billions of dollars of pro bono and skills-based services from the private sector over the next year. This mobilization is essential at a time when the nonprofit sector is handling an unprecedented demand for services due to the tough economy while simultaneously absorbing funding cuts at the federal, state and local levels. It's about companies offering the skills and talents of their motivated employees to help build the capacity of nonprofits, in addition to donating financial and technological resources.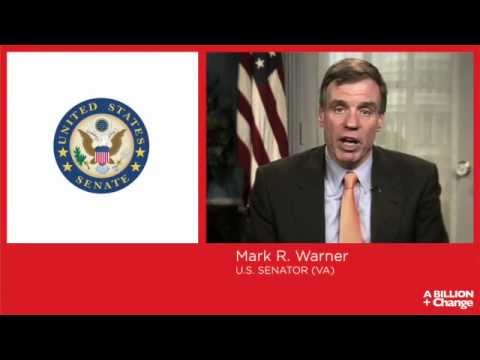 As the global economy continues to struggle toward recovery, the impact is being felt here at home. Some of the jobs our economy has lost in recent years may never return. But, on the other hand, new opportunities present themselves every day to those with the agility, creativity and training to pursue them. Nowhere is this more evident than in the continuing role of small business in driving innovation and jobs, and in our potential to prepare the nation's young people for brilliant futures by connecting their education to employment.
Innovative programs such as Supplier Connection – a consortium of 18 global enterprises and more than 2,000 small companies – are helping small businesses grow and create jobs by connecting them to large-company supply chains. Donated expertise like that found in the free, online SME ToolKit helps strengthen small business operations by sharing business, marketing, and social media plans. And breakthrough approaches to STEM (Science, Technology, Engineering, Mathematics) education have the potential to ensure that the U.S. develops the world's most competitive workforce.
These programs, and others like them, require more than just money to be effective. These programs also require time, thought and expertise. For instance, the technology behind Supplier Connection enables small businesses to submit a single application for consideration by all of the consortium's global enterprises. The shared expertise that reinforces the free SME Toolkit helps guide small businesses to growth. And volunteer mentors are a critical component of putting young people on the pathway to success.
Skills-based service also benefits the volunteers, who reap the benefits of refining their skills, collaborating more closely with colleagues, and deriving greater satisfaction from their work. As skills-based volunteering becomes the "new normal" in every workplace, it will help to form  new partnerships across old dividing lines that formerly separated business, government, nonprofits and the communities they serve. This new model for service empowers all of us to affect meaningful and sustainable change.
Mark Warner, a former Virginia governor, was elected to the U.S. Senate in 2008 and serves on the Senate's Banking, Budget, Commerce and Intelligence committees. A co-founder of the company that became Nextel, Senator Warner is a leader in Congress in efforts to promote private-sector innovation and to help our nation's small businesses and start-up companies succeed. He can be contacted at www.warner.senate.gov.
Related Articles:
100 Companies Step Up to Improve Communities Through Skills-Based Volunteering
Redefining the Roles of Corporate Foundations and Philanthropy
Nearly 600,000 Thais – almost one percent of the total population – are living with HIV, the AIDS virus. Since the beginning of Thailand's HIV epidemic in 1985, 1.2 million Thais have been infected with the virus, and half of them have died. The HIV epidemic began in the "high risk" population – men who have sex with men (MSM), intravenous drug users, and female sex workers – but since 1990 has spread rapidly among the general population. After reaching its peak during the second half of the 1990s, Thailand's HIV epidemic was brought under control thanks to a massive campaign to promote condom use. Incidences of new infection fell from 100,000 – 150,000 per year to about 16,000 per year, but that trend is now reversing.
The prevalence of HIV infection among the MSM population has surged from 18 percent in 2005 to 32 percent in 2009. MSMs now account for 90 percent of newly diagnosed individuals in Bangkok. The latest data also indicate that sexually transmitted diseases and HIV infection among female sex workers, military conscripts, and pregnant women are on the rise. Without radical actions to curtail this trend, Thailand will soon find itself in the midst of a second HIV epidemic.
The Thai Red Cross Society has been involved in HIV prevention and care since the first detection of AIDS cases in 1985. Established in 1989, The Thai Red Cross AIDS Research Centre (TRCARC) conducts research on behalf of the Thai Red Cross Society. TRCARC's Anonymous Clinic was Asia's first anonymous HIV counseling and testing site when it was established in 1991, and serves approximately 15,000 clients per year. Under the patronage of Her Royal Highness Princess Soamsawali, TRCARC runs a well-known program to help prevent mother-to-child HIV transmission, and collaborates with a number of institutions around the world on HIV vaccine research and the study of acute HIV infection and neuroAIDS.
In response to increasing local and global HIV infection rates among the MSM population, TRCARC has launched several MSM-specific initiatives, including:
HIV counseling and testing
Screening and treatment for sexually transmitted diseases and related cancers
Screening and treatment to help prevent HIV infection after unprotected exposure
An internationally popular "edutainment" website
Mobile HIV counseling and testing clinics
These programs and activities have resulted in greater numbers of MSMs coming forward for HIV prevention, testing and care.
IBM Thailand has participated in several philanthropic activities as part of IBM's global commitment to building a sustainable society. Among these efforts has been the application of IBM Business Analytics to the fight against AIDS. IBM worked with TRCARC to develop software applications that would enable online behavior surveys and rapid retrieval of systematically stored data. This 5 million Thai Baht ($USD167,000) software package – including IBM DB2 and IBM Cognos – is enabling TRCARC to execute strategic planning for its HIV prevention programs more accurately and in real time. By turning data into useful information, IBM's data analytics solutions are helping Thailand's AIDS-Free Bangkok campaign – in collaboration with UNAIDS – address its 2015 "Getting to Zero" target. We hope that other public health and research providers will adopt similar approaches and use these same tools to combat the spread of HIV both regionally and globally.
Praphan Phanuphak, M.D., Ph.D., is Professor of Medicine at Chulalongkorn University and Director of The Thai Red Cross AIDS Research Centre in Bangkok.
Related Resources:
IBM teams up with Thai Red Cross AIDS Research Center
to Reduce New HIV Infections to Zero
Global Health: Seeking New Treatments for an Ancient Disease
Global Health: Helping to Find Cures for Childhood Cancers
Data Analytics: Data Analytics Helps School Districts Serve Students Better
Data Analytics: New Technology Helps Ontario Food Banks Deliver
Schistosomiasis – a tropical disease caused by the parasitic worms transmitted by freshwater snails – affects more than 200 million people each year, killing 200,000 of them. Schistosomiasis is second only to malaria in its devastating effects on the world's population.
To find a treatment for this deadly disease, researchers at Inforium University in Belo Horizonte and Fiocruz Minas, Brazil are using World Community Grid to run computer simulations that map the interactions of millions of chemical compounds with selected target proteins. Powered by the unused computing capacity of more than two million World Community Grid member computers, Brazil's "Say No to Schistosoma" project is leading the charge to wipe out this deadly disease.
____________________________________
The story of a disease that infects nearly 200 million people today begins in the ancient remains of mummies from the Upper Nile River Delta. Analyses of mummies from Nubia – the former Nile River kingdom located in present-day southern Egypt and northern Sudan – reveal that ancient populations suffered and died from infections that caused anemia and chronic illnesses which impaired their growth and cognitive development, damaged their organs, and weakened their immune systems.
Perhaps the most valuable lesson of this year's Clinton Global Initiative (CGI) America conference was that innovative ideas and the creative cooperation to implement them are essential to bringing about meaningful improvements in the quality of peoples' lives. At the conference, I had the honor of joining SBA Administrator Karen Mills for a CGI "dynamic duo" discussion of how IBM's Supplier Connection – an innovative public-private collaboration – can help small businesses gain access to large-company supply chains. Such access will help small businesses grow by boosting their revenues, and in turn will stimulate job growth. We all know that small businesses are the engines of American competitiveness, but for them to increase revenues and add jobs they need access to large-company spending. Small businesses create fully one-third of America's jobs, and by simplifying their access to the hundreds of billions of dollars of annual spending by large enterprises, we can jumpstart growth in the small business community.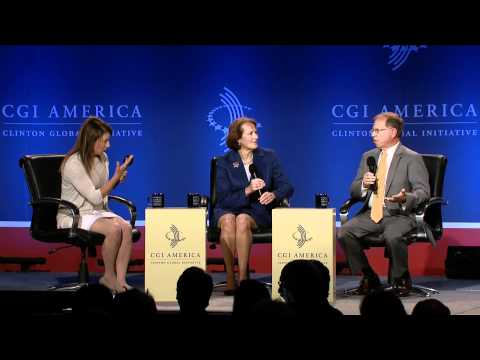 Facilitating a connection between small and large businesses benefits both groups. Studies show that small businesses grow revenue by 250 percent and increase hiring by 100 percent within only two years of landing a contract with a large company. Meanwhile, large enterprises that source their needs through small suppliers benefit from the innovation, creative ideas, and cost-effective goods and services that are the hallmarks of small businesses. In 2011, IBM allocated nearly $1.5 billion in supply chain spending to U.S. small businesses alone – a 14 percent increase from the prior year. We expect that number to increase for 2012, and our first quarter supply chain spending with small businesses is already up.
In addition to connecting more than 2,000 small companies to the growing Supplier Connection consortium that includes Caterpillar, CitiGroup, Facebook, John Deere, Kellogg's, Office Depot, Pfizer, UPS and 11 other companies, IBM also provides free small business resources to more than five million small businesses through the SME Toolkit. The toolkit's software, business forms, tools and training provide much-needed support for growing businesses so that they can become globally competitive in the 21st century marketplace. Both Supplier Connection and the SME Toolkit are free.
Creative cooperation between the public and private sectors is accelerating the pace of meaningful change where no single entity or group can carry the weight alone. It is only through working together that corporations, communities and governments will strengthen and sustain America's global competitiveness.
Clinton Global Initiative Panel Discussion Video:
Watch Stanley S. Litow and SBA Administrator Karen Mills
discuss how to connect small businesses with enterprise supply chains
Related Articles:
Economic Crisis Meets Socially Responsible Innovation
Facebook Connects with Supplier Connection
This article is published in English and Russian.
Developing new skills to address old problems
Located on the Black Sea coast, Sochi, Russia is getting ready to host the 2014 Winter Olympics. Sochi will be the first Russian Federation city to host the Olympics, since Russia was part of the old Soviet Union when Moscow hosted the 1980 Summer Games. As part of Sochi's preparation for its debut on the world stage, the resort city of 340,000 was looking to increase awareness and customer loyalty for its cultural events.
In April 2011, I joined 10 other IBMers from Brazil, China, India, Italy and the U.S. on a Corporate Service Corps assignment to help the city manage issues related to information technology (IT), infrastructure, education, and youth & volunteering. As part of this engagement, my main project was to provide professional and technical expertise to the Sochi Philharmonic and Concert Association.
My colleague Claudio Sangiorgi and I spent a month working with the Philharmonic and Concert Association on business, process and technology strategies for branding, data collection and analytics, and key performance indicators. Corporate Service Corps engagements typically involve approaching problems that have nothing to do with one's day job. My background is in healthcare data integration, so this project was both challenging and exciting. We really had to think outside of the box.
When I registered to be an IBM mentor almost a year ago, I honestly didn't know what to expect. More than 100 ninth-grade students were about to become the inaugural class of the Pathways in Technology Early College High School, or P-TECH, in Brooklyn, New York. IBM developed P-TECH in collaboration with the New York City Department of Education, The City University of New York, and the New York City College of Technology. The grades nine through 14 school would focus on science, technology, engineering and mathematics (STEM), and the goal was for students to graduate with an associate's degree that would enable them either to secure entry-level positions in the Information Technology industry, or continue their studies at a four-year institution.
I saw mentoring not just as an opportunity for P-TECH's ninth graders, but for me too. It would be a way to put into perspective the many personal and professional changes I had gone through since becoming an IBMer as the result of an acquisition in 2010. As I moved into a new role with my new company, I received a lot of support from my management team, colleagues, friends and family. It was because I had received such valuable support that becoming a mentor was important to me. Those who had mentored and coached me had helped me renew my faith in myself, and had allowed me to explore new opportunities and find success. Becoming an IBM mentor seemed like just the right opportunity for me to give back to a younger generation as they moved through life's unexpected, challenging and very exciting changes. I wanted to help young people see these changes as opportunities for growth and success.
The P-TECH students who are now finishing ninth grade will be the school's first graduates. So on June 1st, my fellow mentors and I joined our protégés to celebrate our first year together. I was especially happy to reunite with my protégé Cierra. Since our first face-to-face meeting last October, Cierra and I have worked on numerous online and in-person projects together. Cierra is a strong and willful young lady with dreams to make it big in life, and I was initially apprehensive about being able to meet her expectations. Throughout the past year, I have tried in my own way to make a difference to Cierra, and along the way I've learned from her too. I'm glad that Cierra will continue to have the backing of this great program for the next five years, after which she'll be ready either to enter the workforce or continue her education.
Someday, I'll have a ninth-grader at home, and the past year has helped me learn to recognize their anxieties and fears, and appreciate their focus, energy and enthusiasm. I will always be thankful to IBM for creating this program and enabling this mutually beneficial relationship. I see a little bit of myself in Cierra, and hope that by answering her questions and sharing my life experiences with her that she will gain a perspective that will help her navigate life more successfully. Young people like Cierra have an immense potential to create their own future. All they need to do is stay focused in this innovative program that's helping them follow a recipe for success.
Cierra is preparing for her upcoming regional and state exams, and I am looking forward to my next term as a P-TECH mentor. For me, this past year has only been the beginning of a lifelong commitment to the development of our community at large. And to know that my company was instrumental in founding this program has made me proud to be an IBMer!
_____________________________________________
A Journey to Knowing Cierra
Things were different when I was your age
loving hearts and minds helped me see and think
opportunities lay low and dreams deep below
until I learned to gather knowledge from others
And from their works and thoughts, I learned my way
Thank you for the opportunity to share with you
the journey I set on with you the past year
to talk about everything from work and life,
what inspires and motivates you and me
to walk through life's experiences
And for that, I need you
Thank you for giving me the joy
of honing your skills in some little way
to help you find your faith and confidence
those will pave your path to success
to live your dreams and conquer tomorrow
And for that, I praise you
Thank you for being ever eager to learn new ways
and feel the excitement in simple tasks we do
those allow you to test your ever evolving thoughts
to change the way the world looks at you and me
together it's a spirit of learning, a way to find your vision
And for that, I admire you
Thank you sharing your favorite books and life's inspirations
knowledge can be found in many ways
it's the effort we make to live through life's new ways,
and with the very relationship that we share
it's a gift to grow and know that you are there
And for that, I will always cherish you, my little friend
Thank you IBM, Thank you P-TECH
we enjoyed the past year and in our hearts we know
we may meet new people next year
we ought to learn and share with others too
for now, it seems magical and true
this is our way to give back to a world we know
the future of today is tomorrow
with this experience, we know we can see a better tomorrow
And for that, we thank you!
– Shilpa
Shilpa Menezes is a Release Manager / Project Manager with the Project Management Operations team of IBM's Business-to-Business & Commerce group. She also has a background as an Advisory Learning Specialist and Senior Learning & Organization Development Manager.
Related Articles:
A Continuing Relationship: One Mentor's Story
P-TECH Celebrates Engineers Week: One Mentor's Story
Volunteerism and Citizenship: One Mentor's Story
Significant shifts continue to affect the way international development aid is being delivered. These movements began 15 years ago when "partnership" became the watchword for engagement. Governments, the United Nations and other international organizations soon had partnership departments. New alliances were formed between private sector entities and non-government organizations (NGOs), and the word "partnership" became rooted in
the language of development.
Now, a second shift is occurring. This latest movement is rooted in the private sector and has begun to expand the definition of partnership. The evolving definition of partnership incorporates the active engagement of the private sector and its employees – not only
as a delivery agent for programs and expertise, but more importantly as a co-investor in (and beneficiary of) effective development with a strong vested interest in its success.