When we talk about the future of service – focusing on corporate engagement and skills-based volunteering – what we're referring to is a new and more collaborative model for philanthropy linking corporate, government, and nonprofit partners. A Billion + Change is a national campaign to mobilize billions of dollars of pro bono and skills-based services from the private sector over the next year. This mobilization is essential at a time when the nonprofit sector is handling an unprecedented demand for services due to the tough economy while simultaneously absorbing funding cuts at the federal, state and local levels. It's about companies offering the skills and talents of their motivated employees to help build the capacity of nonprofits, in addition to donating financial and technological resources.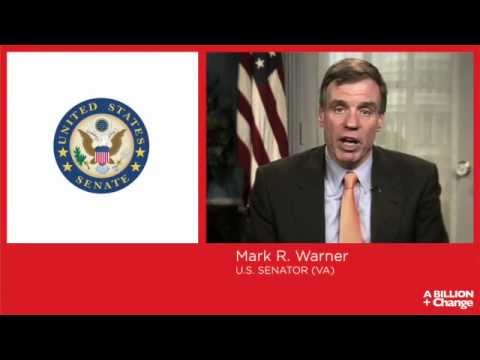 As the global economy continues to struggle toward recovery, the impact is being felt here at home. Some of the jobs our economy has lost in recent years may never return. But, on the other hand, new opportunities present themselves every day to those with the agility, creativity and training to pursue them. Nowhere is this more evident than in the continuing role of small business in driving innovation and jobs, and in our potential to prepare the nation's young people for brilliant futures by connecting their education to employment.
Innovative programs such as Supplier Connection – a consortium of 18 global enterprises and more than 2,000 small companies – are helping small businesses grow and create jobs by connecting them to large-company supply chains. Donated expertise like that found in the free, online SME ToolKit helps strengthen small business operations by sharing business, marketing, and social media plans. And breakthrough approaches to STEM (Science, Technology, Engineering, Mathematics) education have the potential to ensure that the U.S. develops the world's most competitive workforce.
These programs, and others like them, require more than just money to be effective. These programs also require time, thought and expertise. For instance, the technology behind Supplier Connection enables small businesses to submit a single application for consideration by all of the consortium's global enterprises. The shared expertise that reinforces the free SME Toolkit helps guide small businesses to growth. And volunteer mentors are a critical component of putting young people on the pathway to success.
Skills-based service also benefits the volunteers, who reap the benefits of refining their skills, collaborating more closely with colleagues, and deriving greater satisfaction from their work. As skills-based volunteering becomes the "new normal" in every workplace, it will help to form  new partnerships across old dividing lines that formerly separated business, government, nonprofits and the communities they serve. This new model for service empowers all of us to affect meaningful and sustainable change.
Mark Warner, a former Virginia governor, was elected to the U.S. Senate in 2008 and serves on the Senate's Banking, Budget, Commerce and Intelligence committees. A co-founder of the company that became Nextel, Senator Warner is a leader in Congress in efforts to promote private-sector innovation and to help our nation's small businesses and start-up companies succeed. He can be contacted at www.warner.senate.gov.
Related Articles:
100 Companies Step Up to Improve Communities Through Skills-Based Volunteering
Redefining the Roles of Corporate Foundations and Philanthropy