Archive for July, 2012
In an op-ed in Sunday's Durham, North Carolina Herald-Sun, author and advocate Christopher Gergen writes that a more coordinated approach among Durham's public, private, and not-for-profit sectors may hold the key to reaching the city's "disconnected" youth, giving them a better chance at succeeding in school and on the job.
He points to IBM's Smarter Cities Challenge grant-funded recommendations as providing something of a roadmap to make this happen.  Gergen, founder of Bull City Forward & Queen City Forward, a fellow with Fuqua's Center for the Advancement of Social Entrepreneurship at Duke University, the "Innovator in Residence" at the Center for Creative Leadership, and the author of "Life Entrepreneurs," says that, per IBM's advice, stakeholders should consider a clearer governance model, earlier and better intervention, an "early warning" system, and better metrics to measure success.  Gergen urges citizens to join the conversation and make their voice heard by visiting the Durham Youth Succeeding Facebook page.
Durham was one of only 33 progressive cities worldwide, and one of only eight in the U.S., to secure an IBM Smarter Cities Challenge grant, in which a team of top IBM experts spend nearly a month studying and making recommendations to effectively address an issue of local concern.
Related Resources:
Durham Youth Succeeding on Facebook
IBM's Smarter Cities Challenge Recommendations to Durham, NC
We tend to think about education only when school is in session. But that tendency – just like our anachronistic, agrarian school calendar itself – is an example of the out-of-date thinking that is jeopardizing America's competitiveness on the world stage. The truth is that "school" is (and ought to be) always in session – for industry, for educators, and for the young people on whose fortunes our economy will rise or fall. A vigorous and vital society never stops learning – even if that means using innovation to reinvent its educational institutions to make them more responsive to the demands of a global economy.
IBM has written the playbook for combining high school, college, and workplace learning to connect education to jobs by providing students with the skills they need to pursue 21st Century careers. Working with our partners from government and from all levels of education – kindergarten through college – we are helping students, teachers, parents and communities understand that the mid-20th Century standards of the post World War II era – a time when people could enter the economy and pursue lifelong careers with only a high school diploma – are no longer enough.
Beyond building understanding, we have taken direct action. More than 100 IBMers have volunteered their time and expertise to mentor the students, teachers, and administrators of New York's Pathways in Technology Early College High School (P-TECH). Entering its second year as IBM enters its second century, P-TECH is achieving results that can only be realized when the public and private sectors work together to address challenges that no single entity can overcome alone. Some P-TECH students already are college-ready in key academic subjects, and will begin taking college courses as 10th graders this September. In fact, more than a dozen P-TECH students began college courses this summer after completing ninth grade.
But rolling out one school in one neighborhood – even an exemplary school – was never the final goal of this new educational paradigm. From the very start, IBM designed the P-TECH model to work in any city or community that's ready to take action to prepare its young people for meaningful, good-paying careers, and to make its workforce attractive to growth industries. The mayor and City of Chicago get this message, and will open five new P-TECH-model schools this fall. IBM – and IBMers – will support and participate in one of the new schools, while additional corporate partners such as Motorola and Verizon will join in our fight to sustain and enhance the global competitiveness of America's workforce.
The need to integrate academic work and career preparation has never been more urgent, but no single entity can do it alone. Now that collectively we have a proven recipe, the only remaining ingredient for positive change in our approach to education on the national level is our desire to succeed.
Stanley S. Litow is IBM's Vice President of Corporate Citizenship & Corporate Responsibility and President of the IBM International Foundation.
Related Resources:
Download STEM Pathways to College and Careers Schools: A Development Guide
U.S. News & World Report: Grades 9 through 14 School Model Strengthens Education-to-Work System
Mayor Rahm Emanuel: Building a Smarter Chicago
How P-TECH Inspired New Hope After Just One Semester: One Student's Perspective
In 2010, IBM Citizenship launched the Smarter Cities Challenge, a philanthropic initiative that provides city leaders with teams of IBM's most talented experts to help cities address their most pressing challenges. Through these grants, teams of IBMers have been working side by side with city leaders to investigate and tackle problems like workforce readiness, economic development strategies and sustainability.
The IBM teams meet with dozens of stakeholders in government, business, not-for-profits and other organizations to examine the city as a "system of systems" and gather diverse perspectives about root causes and potential solutions to the challenge at hand. At the end of the engagement, the IBM team delivers strategic recommendations in a presentation and written roadmap that draws upon the technical experience and strategic insight of the IBM team, city staff and community members.
Over the past few years, we have seen some themes emerge across projects. It's clear that many cities need to collaborate more closely, break down silos, and establish clear governance of procedures. There is also enormous potential for better collection, analysis and use of data to inform decision-making and strive for better outcomes across the board. Whether deployed to address property vacancy in Syracuse or traffic congestion in Nairobi – data is the key to building Smarter Cities.
Each year, we select our grant locations through a competitive process, and over 300 cities around the world have applied to participate, with 64 cities selected to receive grants by the end of 2012. We are now accepting applications for 2013 Smarter Cities Challenge grants, and have found that there are a few key ingredients for a successful application:
A clearly stated problem or opportunity that, if addressed, would tangibly impact the lives of citizens.
Strong city leadership and staff, indicated in the Mayor's letter of support for the proposal.
Commitment to collaboration and access, particularly with regard to open data.
We anticipate another terrific class of Smarter Cities Challenge recipients and I encourage you visit the Smarter Cities Challenge website to download the application, and follow the impact of the program on cities around the world.
Jen Crozier is Vice President, IBM Citizenship Initiatives.
Related Articles:
Giving Time, Talent and Expertise
Making the World Work Better — City by City
In my testimony before the House Subcommittee on Early Childhood, Elementary, and Secondary Education this morning, I'll be focusing on one of the biggest challenges to the future of America's global economic competiveness – the severe shortage of high school graduates who are prepared for the STEM (Science, Technology, Engineering, Mathematics) careers of the 21st Century, and the inadequate pipeline of qualified teachers in STEM subjects.
WATCH LIVE STREAMING OF MY CONGRESSIONAL TESTIMONY
We're all familiar with the growing body of research that shows the disconnect between twenty-first century labor market needs & employment opportunities and the shortage of high school graduates prepared for STEM careers. We know that the U.S. is falling well behind other countries in the number and proportion of high school graduates who intend to pursue STEM careers. And we know that only a relatively small number of students eventually complete their post-secondary education in STEM fields – a factor that further increases our competitive disadvantage in the global economy.
America's continued economic growth will require a base of scientists, engineers, and the next generation of innovators. To have the pipeline of science and engineering talent that we will need, we must focus on STEM education beginning at the elementary school level. Then, we must ensure that students in middle and high school are exposed to educational experiences that will stoke their enthusiasm for math, science, and problem solving. We also must maintain high academic standards, and provide students with the rigorous training they will need for the successful pursuit of scientific and technical degrees in college.
IBM's Transition to Teaching program – which addresses K-12 STEM pipeline issues by facilitating retiring IBMers' moving into science and math education as a way of helping to encourage young people to enter STEM careers – has been at the forefront of addressing our national challenge since 2006. Transition to Teaching is just part of our portfolio of education initiatives including those aimed at bolstering early childhood education, strengthening middle school math skills, and designing an innovative grades 9-14 school model that confers both the high school diploma and a no-cost Associate's degree in Technology. As always, our approach to citizenship focuses on contributing the skills and expertise of our employees to bring about positive, sustainable change.
Many long-term IBM employees are already thinking about teaching as a second career. Others have the exact background and skills needed to strengthen STEM education in our schools, and we want to introduce them to the idea of teaching. We want to encourage all IBMers who are ready for their next challenge to help address the national teacher shortage in math and science.
We also believe that if an additional 25 large companies established programs similar to Transition Teaching, their combined efforts could provide a substantial number of new math and science teachers. In parallel with addressing the STEM teacher shortage, broader corporate participation in teacher transition programs could help raise the reputation of teaching as a desirable career. However, the private sector alone cannot solve this problem. It will take improvements in teacher training and professional development programs in every school district. In addition, school districts will have to change the way they recruit, place and supervise teachers to retain the best professionals.
To attract new talent to the teaching profession, we must take steps to open it to qualified persons at all stages of their working lives. This will require public-private partnerships that enable the recruitment of new members to the profession throughout their careers. We should give professionals in many industries the opportunity to develop transferrable skills as part of their preparation to become teachers. Only in this way will we facilitate faster movement into the profession for those with the training, dedication and expertise that America desperately needs in its classrooms.
Maura Banta is Director of Citizenship Initiatives in Education at IBM.
Download Maura Banta's Congressional testimony.
Related Articles:
Exploring Public-Private Partnerships in STEM Education
How I Attracted Nearly 300 Kids to AP Computer Science
Cash flow is king. That is a lesson that all entrepreneurs learn, sometimes the hard way.
It is an indicator of a business' ability to meet today's expenses without depleting its
cash assets.
As a micro-lender, Accion makes decisions based on many factors – a company's business proposition, its financials, the strength of its ownership, its commitment to community, and in the end, the king: cash flow. As risk mitigation goes, this is the single best indicator of a potential borrower's ability to repay the loan. So while it can take lots of time to get a clear picture of this business variable (the businesses that Accion works with frequently do not keep sales ledgers, and loan consultants often must sift through receipts and informal records to deduce business sales activity), it has proven worth the effort.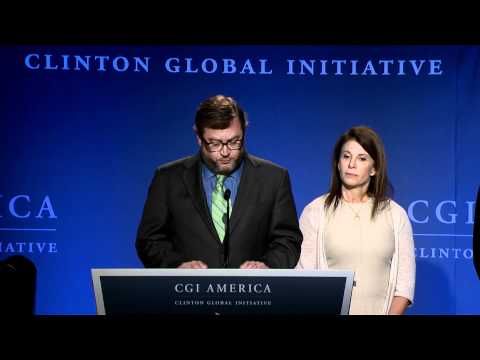 Building healthy businesses that provide for their owners, their families and the communities in which they live and work, is the outcome that all micro-lenders seek. By creating access to the capital and support services small business owners need, micro-lenders create access to opportunity, and enable positive change. Micro-lenders can make good lending decisions by understanding the cash flows of small businesses, while their owners gain clearer understandings of how to succeed and grow.
Creating healthy small businesses is the key to driving the U.S. economy, considering that half of U.S. jobs are provided by small business owners. So, what can we do in the near term to strengthen and support small businesses?
In early June, some 900 thought leaders came together in Chicago for the Clinton Global Initiative CGI America 2012 conference. Among them were more than 60 participants in the small business working group. They came from every sector – including government, academia, and private industry – and included small business owners, nonprofit providers of capital and support services, and foundation and corporate philanthropy managers.
While the group worked to identify tangible ways to make an impact, two goals emerged:
Opening new markets for small business owners to help them grow revenue
and improve cash flow, and
Influencing governments at all levels to pay their bills within 10 days.
To help advance these goals, IBM and the Small Business Administration have partnered on Supplier Connection – a consortium through which more than 2,000 small businesses can connect with the supply chains of 18 large enterprises. In addition, the NYSE Big StartUp – a nationwide jobs-growth initiative from Accion, the Startup America Partnership, the Entrepreneurs' Organization, and NYSE Euronext – connects high-growth small businesses, startups and entrepreneurs with the larger, more established enterprises that constitute corporate America. Both programs offer great promise, and we all can help raise awareness of them.
The small business working group's second observation was what if government customers paid their bills within 10 days, they would greatly improve the cash flows of small businesses. Far too often, the contract and revenue opportunities created by governments for women- and minority-owned businesses come with the burden of payment cycles of 120 days or more. As opportunities emerge to access the supply chains of larger companies, shortening the processing time for payments could have an immediate impact on the health and well being of small businesses across the country.
These ideas have the potential for significant impact, and each has a team committed to take it to the next step. CGI America provided the forum for discussion, the means to connect people who are ready to act, and a committed staff to help facilitate action.
Not bad for two days' work!
Gina Harman is CEO of Accion's U.S. Network, the only nationwide microfinance and
small-business lending network in the United States. Ms. Harman served as an advisor
to the Small Business Working Group at CGI America 2012 and was named to
Fast Company's League of Extraordinary Women 2012.
Related Articles:
Economic Crisis Meets Socially-Responsible Innovation
In this interview with Forbes, I discuss the long history of IBM's public engagement, our philosophy for bringing about global social change, our key initiatives and priorities, how we measure success, collaborating across sectors, challenges to progress and much more.
Related Articles:
Huffington Post: Corporate Responsibility Must Be Integral to Corporate Culture
Huffington Post: Good Corporate Citizenship Sustains Our Society Through Changing Times
U.S. News & World Report: Grades 9 – 14 School Model Strengthens
Education-to-Work System
Harvard Business Review: IBM "Enriches the Ecosystem"
Atlanta Journal-Constitution: Business As Usual Is Not an Option
(ENGLISH VERSION BELOW)
Im Oktober des vergangenen Jahres habe ich ein Team – die Initiative Dortmunder Talent – gegründet und in meinem Amt angesiedelt. Es war mein Ziel, die Themen Talente und Bildung durch konkrete Aktionen und Maßnahmen umfassend anzugehen. Dies ist unabdingbar für die ökonomische Entwicklung Dortmunds, für nachhaltige Firmenansiedlungen und für die Zukunftsperspektiven der Menschen dieser Stadt.
Ich habe die Bewerbung der Initiative an der IBM Smarter Cities Challenge sehr begrüßt und gerne unterstützt, denn in diesem Prozess war die externe unabhängige Sicht der Initiative "Smarter Cities Challenge" für uns sehr wertvoll. Wir brauchen einen Konsens über alle Sektoren: Kommune, Wirtschaft und Zivilgesellschaft. Wir haben uns von dem Team der "Smarter Cities Challenge" und durch die Objektivität professionelle Berater erhofft, eine solide Basis für die Bewältigung der Herausforderungen zu erhalten. Ich sah eine große Chance, Dortmund zusammen mit der "Smarter Cities Challenge" in diesem wichtigen Anliegen nachhaltig voranzubringen.
Um Informationen für eine effiziente Planung und den gezielten Einsatz von Maßnahmen und Angeboten zur Talenterkennung und -unterstützung entwickeln zu können, stellten sich uns eine Reihe von Fragen:
Was wissen wir über Talente, Potenziale und Begabungen von Menschen in unserer Stadt?
Welche Maßnahmen, Ansätze und Programme zur Erkennung von Potenzialen und Förderung von Kindern, jungen Menschen und Erwachsenen sind in Dortmund vorhanden?
Wie regen wir eine Dortmunder Talentdiskussion an, die zu einem gemeinsamen Verständnis des Talentbegriffs führt und eine Talent – fördernde Haltung begünstigt?
Welche Partner in Dortmund befördern eine Talententwicklung?
Worin liegen mögliche Ansätze der Weiterentwicklung?
Was behindert den Austausch von Erfahrungen, Erkenntnissen und Ideen aller beteiligten Institutionen und Organisationen?
Wo sind Widerstände zu erwarten?
Wie können frühzeitige Informationen, Aufklärungen und Beteiligungen helfen?
Wie kann begleitend ein seriöses und kompaktes Datensystem zum Thema Talente, Begabungen und Fähigkeiten entwickelt werden: zur Information und Kommunikation für alle Bürgerinnen und Bürger, zur Transparenz für Wirtschaft und Politik, zur Analyse für die Fachwelt?
Wie nutzen wir die Kreativität und das Engagement unserer Bürgerinnen und Bürger für kontinuierliche Entwicklung?
Wie binden wir sie in Veränderungen mit ein, wie schaffen wir Bereitschaft für notwendige Anpassungen?
Für drei Wochen hat das sechsköpfige IBM-Expertenteam von Ende Mai bis Mitte Juni 2012 die Arbeit innerhalb der Challenge hier in Dortmund aufgenommen.
Es hat 69 Interviews mit 89 Menschen aus den Bereichen Kultur, Wissenschaft, Wirtschaft, Sport und Zivilgesellschaft geführt und damit einen repräsentativen Querschnitt aller hier lebenden Menschen kennengelernt.
Nach drei Wochen hat das Team die Ergebnisse auf einer Abschlussveranstaltung präsentiert. Für unsere Fragen sind konkrete Lösungsansätze entwickelt worden. Die Expertinnen und Experten des Teams haben einen Arbeitsplan (roadmap) erstellt und einen Zeitraum von drei Jahren für die Umsetzung der Vorschläge anberaumt. So wird beispielsweise die Initiative Dortmunder Talent Rahmenbedingungen (framework) für den Talentbegriff aufstellen und hierbei interessierte Akteurinnen und Akteure mit einbeziehen.
Die zahlreiche Teilnahme aller relevanten Partnerinnen und Partner aus den genannten Bereichen und deren Bereitschaft, gemeinsam mit der Initiative Dortmunder Talent dauerhaft und zielgerichtet mitzuwirken, beweist, wie engagiert und intensiv sich das Team von IBM der Aufgabe gestellt hat.
Meine Erwartungen an dieses Projekt haben sich voll und ganz erfüllt. Dortmund ist auf einem guten Weg, sich zur smarten City zu entwickeln.
Ullrich Sierau, Oberbürgermeister.
ENGLISH VERSION
IBM Helps Put Dortmund on the Road to Becoming a Smarter City
Last October, I founded the Dortmund Skills Initiative team, headquartered in my office. My goal was to comprehensively address the issues of talents and education through concrete actions. This is essential for the economic development of Dortmund, for sustainable business growth, and for the future prospects of the people of this city.
I was very happy to welcome and support the application for the IBM Smarter Cities Challenge because it provided us with an external, independent perspective. We need a consensus across all sectors: community, business and civil society. We expected that the objectivity and expertise provided by the IBM Smarter Cities Challenge team would help us build a solid foundation for addressing the opportunities. I saw a great opportunity for Dortmund with the Smarter Cities Challenge to steadily advance this important matter.
We can ask ourselves a series of questions for effective planning and targeting of activities and opportunities for skills identification and development:
What do we know about the skills and potential of the people in our city?
What actions, approaches and programs to recognize potential and support children, young people and adults are present in Dortmund?
How do we encourage discussion about Dortmund's skills that leads to a common understanding and favorable attitude toward skills development?
Who are Dortmund's partners in supporting and sustaining talent development?
What are possible ways of further development?
What impedes the exchange of experiences, insights and ideas of all participating institutions and organizations?
Where can we expect resistance in the future?
How can early information and explanation create interest?
How can we develop a serious and streamlined data system on talents, abilities and skills to provide information and communication for all citizens while retaining transparency of economic and policy analysis for the experts?
How do we use the creativity and dedication of our citizens for continuous development?
How can we make necessary adjustments for readiness?
For three weeks in late May through mid June 2012, the six-member team of IBM experts conducted their work here in Dortmund. They conducted 69 interviews with 89 people from the fields of culture, science, business, sports and civil society – meeting a representative cross-section of all the people living here.
After three weeks, the team presented the results at a closing ceremony. They developed specific recommendations and approaches. The team's experts provided a work plan – a roadmap – that suggested a three-year implementation schedule. For example, the schedule allows for the establishment of a framework for further defining the skills we want to develop and for creating partnerships.
The broad participation of all relevant partners in these areas, and their willingness to work together with the Dortmund Skills Initiative, permanently and effectively demonstrates how committed the team from IBM was and how hard they worked.
My expectations for this project have been met in full. Dortmund is well on its way to becoming a Smarter City.
Ullrich Sierau is the mayor of Dortmund, Germany.
Related Materials:
A Path to a Smarter City: Dortmund, Germany Shaping Its Future
Dortmund als Vorreiter einer smarten Stadtentwicklung
Philadelphia Mayor Michael Nutter: The 21st Century-Ready Workforce
Edmonton Mayor Stephen Mandel: Building a Smarter Edmonton
Chicago Mayor Rahm Emanuel: Building a Smarter Chicago
Visualization and Open Data in Helsinki
Making the World Work Better — City by City
We all know that schools can't do all the hard work when it comes to educating our children, but what's the best way for business to contribute? I had the opportunity to help answer that question at a recent STEM Salon hosted by Change the Equation, a nonprofit, nonpartisan, CEO-led initiative that is mobilizing the business community to improve the quality of science, technology, engineering and mathematics (STEM) learning in the United States. Joining me on the panel was Rashid Ferrod Davis, founding principal of New York's Pathways in Technology Early College High School (P-TECH). As part of a team at IBM, I have had the honor of working with Rashid and P-TECH's partners throughout the 2011 – 2012 school year (the school's first) to help refine the set of strategic business contributions that IBM is making to enhance teaching and learning, and to help P-TECH students better understand the connections among school, college and career.
P-TECH is an innovative collaboration among the New York City Department of Education, The City University of New York, the New York City College of Technology, and IBM. The school has made significant strides during its first year, and this fall the City of Chicago will open five new schools based on the P-TECH model.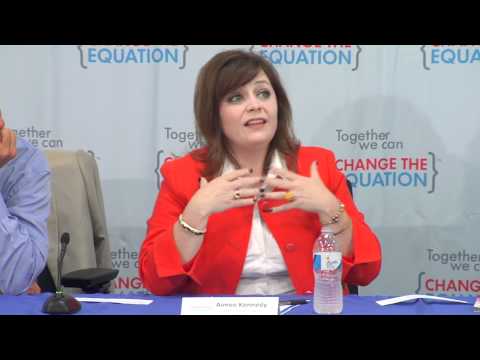 Listen and learn
The first thing that businesses can and should do? Listen. Working with schools is like learning an elaborate dance, and it's important to let educators – the experts – take the lead. Educators like Rashid understand the specific challenges that their students face and can pinpoint needs and opportunities. As businesses listen and learn, they can enrich the portfolio of meaningful solutions for students and teachers.
Will you be learning something new at the age of 102? Daniel Hoare from Skibbereen, County Cork did. He joined the Age Action Ireland (AAI) "Getting Started" programme and with the help of a volunteer tutor, learned to use a computer and Skype. One of Daniel's children was a missionary priest in Fiji whom Daniel thought he wouldn't see again before he passed. But after learning to use a computer, Daniel saw his son "every Saturday on Skype."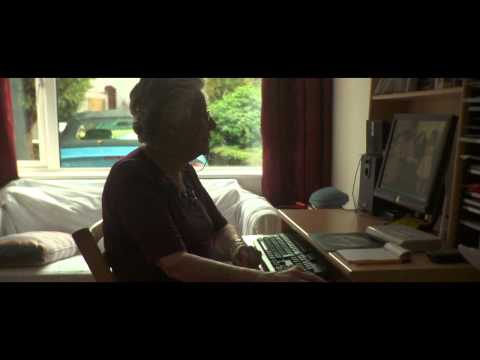 Daniel's story is just one example of the dramatic impact of our work with older people. Learning how to use computers can and does transform the lives of older people by helping them to keep in contact with family and friends, develop new interests and shop online. Just as importantly, it can convince older people that they can continue to learn new skills despite the ageist attitudes that they encounter – sadly, even from their own families. Age Action Ireland is trying to radically change society's collective attitude towards ageing.
More generally, we want to use the Getting Started programme to promote positive ageing and to challenge negative attitudes towards ageing and increased longevity. Ageing is often regarded as a burden rather than the bonus and modern miracle that it really is. This year is the European Year for Active Ageing and Solidarity between Generations, and AAI is using this campaign to promote greater awareness of the positive contributions that older people make to their families and local communities as care givers, volunteers and workers. We are also trying to increase awareness of ageing as a lifelong process – which we will all share if we are lucky – instead of dividing the population into competing age groups with little in common.
AAI's partnership with IBM has been invaluable, and we are most grateful for their help as we try to achieve our vision of Ireland's becoming the best place in the world in which to grow older. This mutually beneficial partnership demonstrates the value of corporate social responsibility programmes to charities like Age Action, as such support enables us to go on innovating even during periods of financial uncertainty.
During the severe winter, I was unable to get to the shops for my groceries as the pavements were too dangerous to walk on, and I was afraid to drive in the snow and ice. I decided then that I would learn to use the Internet, so I could shop online and have my groceries delivered. That is why I started the Getting Started classes here in IBM. I will never feel so isolated again. Not only can I shop online, but a whole new world has been opened up for me, thanks to my IBM tutor. – Sheila, age 72
One innovative aspect of IBM-AAI partnership was our collaboration on learning programmes at two IBM centres. At these events, IBMer tutors helped their own parents as well as older people from their local communities to learn to use computers. The feedback on the sessions was very enthusiastic from both learners and tutors. I attended the gathering at the IBM centre in Ballycoolin in Dublin with Country Manager Peter O'Neill, and we were both amazed at the buzz of enthusiasm and enjoyment from people of all ages learning together. I hope that we can go on working together to provide opportunities for more younger and older people to share the same kind of experience at least until they are 102.
Robin Webster is CEO of Age Action Ireland, a nonprofit dedicated to achieving fundamental change in the lives of all older people by empowering them to live full lives as actively engaged citizens. Age Action Ireland was awarded an IBM Catalyst Grant during IBM's Centennial Celebration of Service.
Related Article:
IBM Volunteers Help Children and Adults Navigate the Digital World