Cash flow is king. That is a lesson that all entrepreneurs learn, sometimes the hard way.
It is an indicator of a business' ability to meet today's expenses without depleting its
cash assets.
As a micro-lender, Accion makes decisions based on many factors – a company's business proposition, its financials, the strength of its ownership, its commitment to community, and in the end, the king: cash flow. As risk mitigation goes, this is the single best indicator of a potential borrower's ability to repay the loan. So while it can take lots of time to get a clear picture of this business variable (the businesses that Accion works with frequently do not keep sales ledgers, and loan consultants often must sift through receipts and informal records to deduce business sales activity), it has proven worth the effort.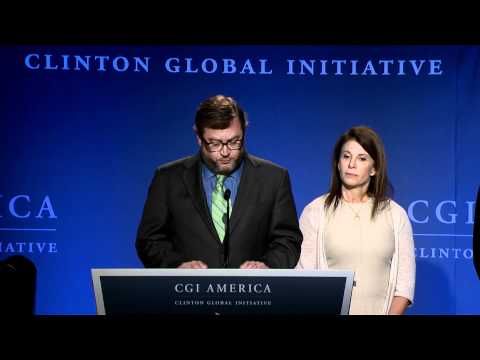 Building healthy businesses that provide for their owners, their families and the communities in which they live and work, is the outcome that all micro-lenders seek. By creating access to the capital and support services small business owners need, micro-lenders create access to opportunity, and enable positive change. Micro-lenders can make good lending decisions by understanding the cash flows of small businesses, while their owners gain clearer understandings of how to succeed and grow.
Creating healthy small businesses is the key to driving the U.S. economy, considering that half of U.S. jobs are provided by small business owners. So, what can we do in the near term to strengthen and support small businesses?
In early June, some 900 thought leaders came together in Chicago for the Clinton Global Initiative CGI America 2012 conference. Among them were more than 60 participants in the small business working group. They came from every sector – including government, academia, and private industry – and included small business owners, nonprofit providers of capital and support services, and foundation and corporate philanthropy managers.
While the group worked to identify tangible ways to make an impact, two goals emerged:
Opening new markets for small business owners to help them grow revenue
and improve cash flow, and
Influencing governments at all levels to pay their bills within 10 days.
To help advance these goals, IBM and the Small Business Administration have partnered on Supplier Connection – a consortium through which more than 2,000 small businesses can connect with the supply chains of 18 large enterprises. In addition, the NYSE Big StartUp – a nationwide jobs-growth initiative from Accion, the Startup America Partnership, the Entrepreneurs' Organization, and NYSE Euronext – connects high-growth small businesses, startups and entrepreneurs with the larger, more established enterprises that constitute corporate America. Both programs offer great promise, and we all can help raise awareness of them.
The small business working group's second observation was what if government customers paid their bills within 10 days, they would greatly improve the cash flows of small businesses. Far too often, the contract and revenue opportunities created by governments for women- and minority-owned businesses come with the burden of payment cycles of 120 days or more. As opportunities emerge to access the supply chains of larger companies, shortening the processing time for payments could have an immediate impact on the health and well being of small businesses across the country.
These ideas have the potential for significant impact, and each has a team committed to take it to the next step. CGI America provided the forum for discussion, the means to connect people who are ready to act, and a committed staff to help facilitate action.
Not bad for two days' work!
Gina Harman is CEO of Accion's U.S. Network, the only nationwide microfinance and
small-business lending network in the United States. Ms. Harman served as an advisor
to the Small Business Working Group at CGI America 2012 and was named to
Fast Company's League of Extraordinary Women 2012.
Related Articles:
Economic Crisis Meets Socially-Responsible Innovation