Will you be learning something new at the age of 102? Daniel Hoare from Skibbereen, County Cork did. He joined the Age Action Ireland (AAI) "Getting Started" programme and with the help of a volunteer tutor, learned to use a computer and Skype. One of Daniel's children was a missionary priest in Fiji whom Daniel thought he wouldn't see again before he passed. But after learning to use a computer, Daniel saw his son "every Saturday on Skype."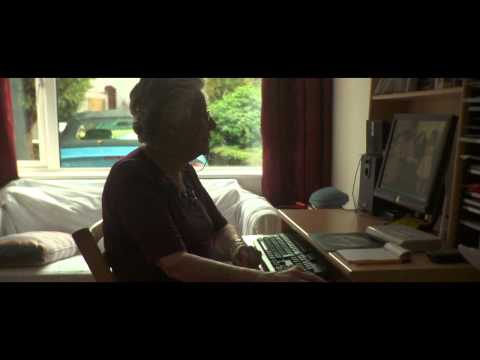 Daniel's story is just one example of the dramatic impact of our work with older people. Learning how to use computers can and does transform the lives of older people by helping them to keep in contact with family and friends, develop new interests and shop online. Just as importantly, it can convince older people that they can continue to learn new skills despite the ageist attitudes that they encounter – sadly, even from their own families. Age Action Ireland is trying to radically change society's collective attitude towards ageing.
More generally, we want to use the Getting Started programme to promote positive ageing and to challenge negative attitudes towards ageing and increased longevity. Ageing is often regarded as a burden rather than the bonus and modern miracle that it really is. This year is the European Year for Active Ageing and Solidarity between Generations, and AAI is using this campaign to promote greater awareness of the positive contributions that older people make to their families and local communities as care givers, volunteers and workers. We are also trying to increase awareness of ageing as a lifelong process – which we will all share if we are lucky – instead of dividing the population into competing age groups with little in common.
AAI's partnership with IBM has been invaluable, and we are most grateful for their help as we try to achieve our vision of Ireland's becoming the best place in the world in which to grow older. This mutually beneficial partnership demonstrates the value of corporate social responsibility programmes to charities like Age Action, as such support enables us to go on innovating even during periods of financial uncertainty.
During the severe winter, I was unable to get to the shops for my groceries as the pavements were too dangerous to walk on, and I was afraid to drive in the snow and ice. I decided then that I would learn to use the Internet, so I could shop online and have my groceries delivered. That is why I started the Getting Started classes here in IBM. I will never feel so isolated again. Not only can I shop online, but a whole new world has been opened up for me, thanks to my IBM tutor. – Sheila, age 72
One innovative aspect of IBM-AAI partnership was our collaboration on learning programmes at two IBM centres. At these events, IBMer tutors helped their own parents as well as older people from their local communities to learn to use computers. The feedback on the sessions was very enthusiastic from both learners and tutors. I attended the gathering at the IBM centre in Ballycoolin in Dublin with Country Manager Peter O'Neill, and we were both amazed at the buzz of enthusiasm and enjoyment from people of all ages learning together. I hope that we can go on working together to provide opportunities for more younger and older people to share the same kind of experience at least until they are 102.
Robin Webster is CEO of Age Action Ireland, a nonprofit dedicated to achieving fundamental change in the lives of all older people by empowering them to live full lives as actively engaged citizens. Age Action Ireland was awarded an IBM Catalyst Grant during IBM's Centennial Celebration of Service.
Related Article:
IBM Volunteers Help Children and Adults Navigate the Digital World