The City of Chicago will open five grades 9 through 14 schools this fall to prepare students with the academic and workplace skills they'll need for 21st Century jobs. IBM wrote the STEM (Science, Technology, Education, Mathematics) Pathways to College and Careers Schools development playbook, and pioneered the movement with New York's Pathways in Technology Early College High School (P-TECH).
In the article below, Motorola – a corporate partner with one of Chicago's five new schools – shares its perspective on the importance of science and engineering education.
__________________________________________________
As a company dedicated to helping people be their best in the moments that matter, Motorola Solutions and the Motorola Solutions Foundation are committed to helping fill the need for advanced science, technology, engineering and math (STEM) education in the United States. And that need is significant.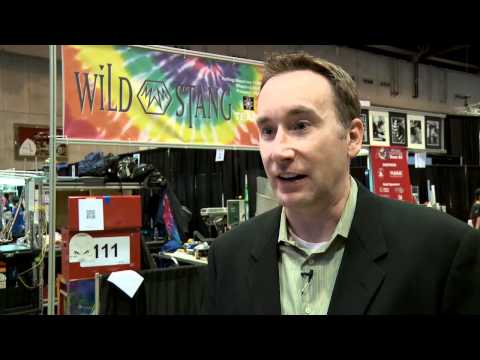 The recent STEM Education: Preparing for the Jobs of the Future by the bipartisan U.S. Congress Joint Economic Committee stated that, "Even at the height of the recession, a survey of manufacturers found that more than one-third were experiencing shortages of engineers and scientists – and most of them anticipated greater shortages in the future." With the unemployment rate hovering above 8 percent, support for STEM education will not only improve the test scores of American students in these struggling areas, but also may help to develop future workforce skills.
Recent studies point to the substantial benefits of an education in science and engineering. As noted in the National Governors Association report entitled Building a Science, Technology, Engineering, and Math Education Agenda: An Update of State Actions:
At all levels of educational attainment, STEM job holders earn 11 percent higher wages compared with their same-degree counterparts in other jobs.
The top 10 bachelor's-degree majors with the highest median earnings are all in STEM fields.
The average annual wage for all STEM occupations was $77,880 in May 2009 – significantly above the U.S.average of $43,460 for non-STEM occupations.
Over the past 10 years, STEM jobs grew three times faster than non-STEM jobs. STEM jobs are expected to grow by 17 percent during the 2008-2018 period versus 9.8 percent growth projected for non-STEM jobs.
In 2010, the unemployment rate for STEM workers was 5.3 percent; for all other occupations, it was 10 percent.
So what can we do to help? Where do the biggest needs exist, and how can we answer the STEM calling to help develop the next generation of STEM professionals to respond to this career demand?
Addressing the Need for Science and Engineering Education
It's only natural for Motorola Solutions and the Motorola Solutions Foundation to support development of the STEM pipeline. After all, we are a technology company with an 83-year history of employing some of the world's brightest engineers.
As director of the Motorola Solutions Foundation, I have the distinct pleasure of playing an active role in answering our nation's need for STEM education. Through the Motorola Solutions Foundation Innovation Generation program, we've granted $30 million since 2007 to support science and engineering education in the United States – providing funding and volunteers to more than 300 museums, schools and nonprofits. This year alone, our support will provide hands-on experiences to 178,000 teachers and students, with a focus on girls and groups traditionally underrepresented in engineering careers. Furthermore, I am proud to say that 22 percent of our funding this year will go toward initiatives designed to help women and girls enter these rewarding careers. Through our support and partners, our next generation will participate in an estimated 18 million hours of action-packed, hands-on science and engineering programming this year.
How You Can Help
Let's start by changing the stereotypes about who pursues STEM fields. According to Generation STEM: What Girls Say About Science, Technology, Engineering, and Math by the Girl Scout Research Institute, "Social psychological research shows that the stereotype that girls are not as good as boys in math can have negative consequences. When girls know or are made aware of this stereotype, they perform much more poorly than boys; however, when they are told that boys and girls perform equally well on a test, there is no gender difference."
At Motorola Solutions, our employees donate thousands of hours each year to STEM-related programming such as the FIRST© Robotics competition, the Girl Scouts of America and more. You can help by encouraging students to pursue their passion for science and discovery. If you are a parent, neighbor or friend, reinforce the importance of science and math to children at an early age. If you are an engineer, become a role model for a child, teaching him or her that engineering and a career in STEM are cool and possible. Regardless of your role or how you choose to get involved, there are many ways that you can help inspire the next generation of scientists and engineers.
Matt Blakely is Director of the Motorola Solutions Foundation.
Related Resources:
The Stepping Stone to Global Competitiveness
Exploring Public-Private Partnerships in STEM Education
Download STEM Pathways to College and Careers Schools: A Development Guide