Central to the roughly 840-square-mile land mass that is Jacksonville, Florida, sits a downtown area just waiting to take off.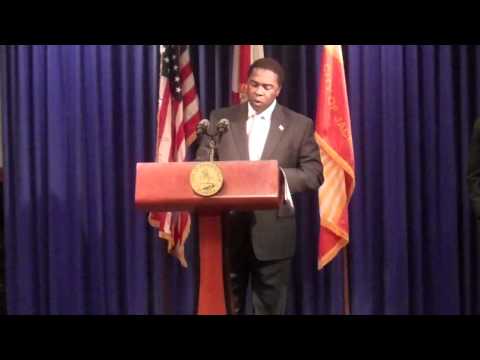 On any given evening, you can see the lights glowing along the Main Street, Hart and Acosta bridges spanning our most treasured natural asset, the St. Johns River, as it meanders through the heart of our urban center. Strolling along our Riverwalk, it's nearly impossible to feel anything but encouraged about the future of Jacksonville and the city's potential to be a vibrant center of culture and business for Florida and throughout the Southeastern United States.
In the past decade, there has been more than $1.1 billion in development throughout the downtown area. During that time, the city put forth more than $140 million in incentives to attract private investment for housing, offices and retail. And there has been an additional $686 million invested in new civic buildings, such as our Baseball Grounds, the Main Library, and upgrades to our NFL stadium.
As Jacksonville continues to fight the effects of the recession and put people back to work, downtown revitalization is of crucial importance. We need to find solutions to concentrate more jobs, more residences and more activities in the city's center. This will help build vibrancy to draw the attention of more companies, business leaders and leisure travelers who can invest in our city.
We have already invested in infrastructure and facilities downtown. It is an area where there are tremendous opportunities to rehabilitate and repurpose historic buildings. And it's an area with the largest properties in the city – a factor that creates opportunities to supercharge returns on investments to hardworking taxpayers by increasing property values through revitalization.
While it is easy to find supporters of continued downtown revitalization plans in Jacksonville, the issue has also led to a robust debate for the general public, elected officials and members of the local media. One of the most common questions concerns the city's priorities. Covering more than 840 square miles since a city-county consolidation effort in the 1960s, Jacksonville is considered to be the largest city by area in the lower 48 states. The city contains stretches of beach, charming rural tracts and urbanized streetscapes. Each neighborhood has its own set of priorities. As public officials, our challenge lies in tying those priorities together.
When I came into office in July 2011, I made downtown revitalization a top priority because of its potential to generate economic opportunity. I partnered with the Jacksonville Regional Chamber of Commerce and the Jacksonville Civic Council – a nonpartisan group of business leaders – to explore new methods and possible policy changes that would help downtown to grow.
Within my first year as mayor, we rewrote the city's economic development policies by establishing a Downtown Investment Authority that would focus on jobs, events and cultural activities – drawing incentives from already-established tax incremental finance districts. This represented a major structural step to help put Jacksonville on par with other cities like Charlotte (NC), Kansas City (MO) and Greenville (SC) that have all shown resurgence downtown.
We're generating momentum. EverBank is relocating 1,500 employees downtown and hiring 200 more. Community First Credit Union just announced a series of family-friendly Saturday morning events that will help draw more people to recreate along the Riverwalk and enjoy all that downtown has to offer. We've opened an innovative shared office concept called CoWork Jax, which has been popular with budding entrepreneurs seeking a low cost venue to share ideas and focus on business.
In the past three weeks, it has been a pleasure to host the IBM Smarter Cities Challenge team to gain a valuable outside perspective on what we can do to fold all of our downtown's potential into an actionable plan for greater success. Personally, I've appreciated the business-minded approach the team has taken to develop milestones and data-driven solutions.
Investments Downtown will continue to create the action and energy that will draw new talent, new ideas and innovation to refine Jacksonville's identity for everyone to enjoy. That's the biggest importance. Downtown isn't about any one person, any one business or any one interest group. It's about everyone in our city.
The Honorable Alvin Brown is the mayor of Jacksonville, Florida.
Related Resources:
Applications Open for 2013 Smarter Cities Challenge Grants
Connecting At-Risk Youth to a Hopeful Future
Team von IBM hilft Dortmund auf dem Web zur smarten City
Why I Was Fascinated by the Smarter Cities Challenge Team
The "Five Cs" of the Smarter Cities Challenge
Laying the Foundation for Nairobi's — and Kenya's — Economic Growth