With America's fastest-growing occupations increasingly requiring education beyond high school, young people from low-income families risk missing the very opportunities that could elevate them from poverty. The U.S. Department of Labor estimates that by 2014,
23 of the 30 fastest-growing occupations will require an Associate's degree – with 15 of
the top 20 fastest-growing fields requiring significant postsecondary training in math and science.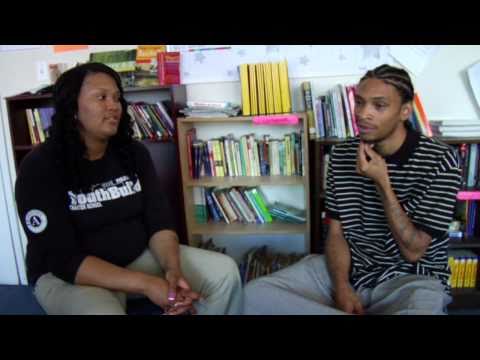 Meanwhile, nearly half of young people from low-income families fail to complete high school. And overall, fewer than 10 percent of young people from economically disadvantaged backgrounds earn a postsecondary credential with labor market value.
In an effort to reverse this trend, I founded the first YouthBuild program in New York's
East Harlem with the advice of neighborhood young people who wanted to break the cycle of poverty. They wanted what all young people deserve, relevant learning experiences and opportunities for unlocking their inherent leadership potential. In YouthBuild programs, low-income young people (ages 16 to 24) who left school, work toward earning their GEDs or high school diplomas while learning job skills by building affordable housing in their communities. There are 273 YouthBuild programs across the U.S., through which 110,000 students have built 21,000 units of affordable housing since 1994.
But it has become clear that earning a GED or high school diploma no longer provides meaningful entrée to the global economy. Students need to be exposed to a wider range of career opportunities, and directed toward postsecondary education in marketable skills. So in 2008, with funding from the Bill & Melinda Gates Foundation, YouthBuild USA launched its Postsecondary Education Initiative (PSE). The goal of the initiative was to increase the number of our students who participated in college or registered apprenticeships, or earned other industry-recognized postsecondary credentials.
Through the collaboration of seven YouthBuild programs with various postsecondary institutions, we have increased the college enrollment rate of YouthBuild students from
20 percent to 43 percent. With additional funding from Open Society Foundations and
New Profit/Social Innovation Funds, the PSE Initiative has expanded to 19 locations.
Specifically, YouthBuild is focusing on exposing students to STEM (Science, Technology, Engineering, Mathematics) concepts and careers – endeavoring to connect the dots between classroom instruction and real-world applications to show young people how they can achieve in these fields. Our Philadelphia PSE location created a health care track that offers Certified Nursing Assistant training through partnerships with other training organizations and local employers. The work has inspired 20 additional YouthBuild locations to add health care to their curricula. In addition, last month we launched new work with the Noyce Foundation to improve career development, guidance and counseling for entry-level STEM careers via new technology platforms that work for low-income students interested in STEM pathways.
In September, YouthBuild and eight additional youth development organizations will bring 400 young leaders together for the second Opportunity Nation Summit. The Summit will provide a forum for discussion and policy recommendations to increase the percentage of low-income young people who earn postsecondary credentials that allow them to succeed in family-sustaining careers, and become leaders in their communities.
YouthBuild is helping low-income young people gain access to the postsecondary education and training that leads to lifelong careers. By marshaling resources and data – and pioneering instructional delivery methods that also provide emotional support – YouthBuild is creating a new and repeatable model for building skills, strengthening communities, and breaking the cycle of poverty.
A 1996 MacArthur "genius grant" Fellow, Dorothy Stoneman is the founder and CEO of YouthBuild USA – a national nonprofit support center for programs that provide construction skills, education, and leadership training for unemployed and undereducated youth, while producing affordable housing for low-income families. Dr. Stoneman also chairs the YouthBuild Coalition, which has 800 member organizations in 49 states. Prior to founding YouthBuild USA, Dr. Stoneman spent 25 years running daycare centers, community-based schools, housing development corporations, and youth programs in East Harlem, New York.
Related Articles:
Exploring Public-Private Partnerships in STEM Education
Philadelphia Mayor Michael Nutter: The 21st Century-Ready Workforce