IBM has just announced that it is awarding early childhood education improvement grants of technology, services and cash valued at $1.3 million to five U.S. states (Maryland, Massachusetts, Minnesota, North Carolina, Rhode Island) whose progressive and successful early education programs have been recognized as exemplary by the federal government.
Maura Banta, Director of Global Citizenship Initiatives in Education, comments below
about IBM's history of supporting innovation in education.
___________________________________
IBM has a strong track record of partnering with government agencies and non-profits on pressing issues in education. The task is simply to understand how we might best apply our thought leadership – in addition to software and services – to improve access to quality education for all students. The U.S. Department of Education's Race to the Top – Early Learning Challenge grant program provided an opportunity for us to align our efforts with the highest priorities of the qualifying states.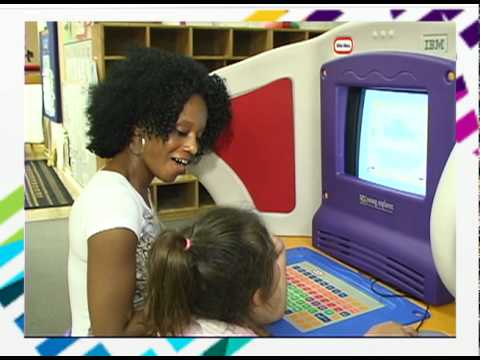 Understanding the many needs in early childhood education and focusing on the action plans identified by the states has been key to our 2012 partnerships, as well as our plans for 2013. So whether it has been the quality rating systems, infrastructure support, increased access to evidence-based information, the focus on transformation zones or
age-appropriate technology access for young learners, we have aligned our resources to advance the states' agendas. IBM is proud to remain engaged as we enable improvement efforts with our reading recognition software called Reading Companion as well as our Young Explorer™ literacy and numeracy computer learning centers – donated as part of our KidSmart early-learning initiative. Services grants in leadership, Social Media and Project Management also are part of the plan.
The bottom line is that we can articulate both the challenges and the opportunities in improving early childhood education. We will encourage other companies and foundations to likewise engage, and will continue to be focused on improved outcomes for young learners.
Maura Banta is Director of Global Citizenship Initiatives in Education with IBM Corporate Citizenship & Corporate Affairs.
Related Resources:
IBM Pledges $1.3 Million in Education Grants to States with Innovative School Systems
Giving Kids the Right Start with Science and Math
Exploring Public-Private Partnerships in STEM Education
Transition to Teaching Program Fills Critical STEM Vacancies