We all now know the reality of climate change and its devastating impact on the planet. We are beginning to see it in our daily lives through the dramatic, disturbing, confusing weather we are having throughout the world. Apart from the damage caused by CO2 and other greenhouse gases we have another significant challenge – the exploding global consumer class.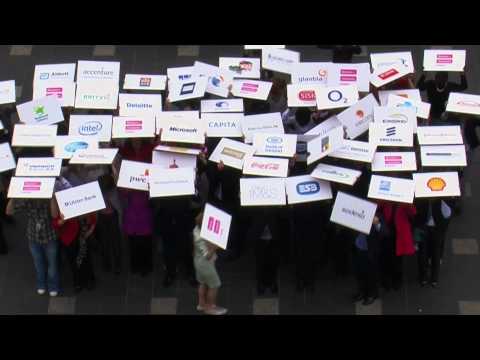 In 1962, our global population was 3.1 billion. Today, that population is 6.9 billion, and it is expected to swell to 9.1 billion by 2050. With each passing year, 100 – 150 million people will join the middle classes and will want a higher standard of living than heretofore. But the issue of our cities' being open-ended systems where the massive resources consumed by a growing middle class go in – and nothing but waste comes out – is totally unsustainable. The challenge to become sustainable is immense. So what are we to do about it? Government responses are not comforting. We have never had to work together on a global scale to achieve such a colossal goal.
At Business in the Community Ireland – a network for responsible business – we are aware of the determination in business to tackle resource depletion and drive sustainability. So we must turn to the business and the scientific communities to see how we can begin to bring about sustainable development in a short space of time. Our members are responsible in the way they use resources, and are conscientious in the way they seek to understand the economic, environmental and social impacts of their actions. The world needs all companies to be responsible and sustainable. During our Sixth Annual Responsible Business Week in Ireland (October 15th to 19th), sustainability will be a key focus.
We know that the way we produce goods and services will have to change, and leaving a low carbon footprint will have to be everyone's mantra. The biggest challenges will be in the energy sector, transport, food production and data analyses. Meanwhile, tele-working and the use of low-energy mobile devices and data storage may lessen the impact on other industry sectors.
Many global technology companies are innovating to reduce their carbon footprints. Look at the work IBM is doing with its Smarter Cities initiative. IBM is building smarter power grids, analysing colossal amounts of data to make transport smarter, and looking at the fabric of cities to focus extraordinary new thinking on how cities run. However, it is in the area of data sensing and analytics that the biggest strides have been made.
Other organisations are working at the nano level – driving processor microarchitecture to its limits to achieve greater efficiencies. Last year, one of our member companies hosted a conference on "Building a Smart, Sustainable and Inclusive Society through Research and Innovation Partnership." Among other issues, the conference focused on advanced manufacturing technologies and embedded intelligence, and examined the challenges in becoming a truly networked nation. Can a truly networked planet be far behind?
While some define sustainability as the capacity to endure, I think it is the ability to endure and thrive.
Tina Roche is CEO of Business in the Community Ireland.
Related Articles:
Why Good Environmental Policy is Good Business
A Future Challenge for Infrastructure Informatics