Guest Contributors
Sometimes, what we need to spring into action might just be a glimpse of the future. Perhaps, this was how members of the Ekiti State executive council (the state cabinet) felt on the March morning when IBM's Corporate Service Corps (CSC) team – led by Mr. Taiwo Otiti, the company's country general manager for West Africa – made a thought-provoking presentation to them on how to use computing technology to upgrade and transform the state's scholastic potentials, public sector management processes, social welfare administration, and e-governance capabilities. Since then, the government and the good people of Ekiti State in south western Nigeria have resolved not to be left behind in the digital doldrums.
Historically endowed with talented human resource, arable land and water resources, and despite being one of the least financially buoyant sub-national economies in Nigeria, Ekiti State is taking concrete steps towards injecting technology in all aspects of its ecosystem, thanks largely to my administration's focus on "smart governance" principles and concepts.
As you can tell in the photo below, I was extremely proud to accept the Smart Infrastructure Award we took home with IBM from Infrastructure Partnerships Australia 2013 National Infrastructure Awards in late March. For the Townsville City Council in North Queensland, Australia, this award is recognition of a great project that's only been possible through our partnership with IBM and the application of smart thinking and technology.
The pilot is breaking new ground in the way data is collected and analysed in near real-time. At its core, the program will help identify and enable ways for the people of Townsville to drive water conservation by empowering residents with smart technology to assist with positive behavioural change.
When President Obama says that "science holds the key to our survival as a planet
and prosperity as a nation," it became our call, as educators, to rise to the challenge
of developing future innovators. Today, more than ever, we need innovators that will
shape our world with their creativity, critical thinking, and commitment to improving the
lives of humankind. We need innovators who will use their imagination to see what
has yet to be seen, create what has yet to be created, and dream what has yet to be dreamt. And that is exactly what we are doing each day at Chicago Public Schools'
Sarah E. Goode STEM Academy.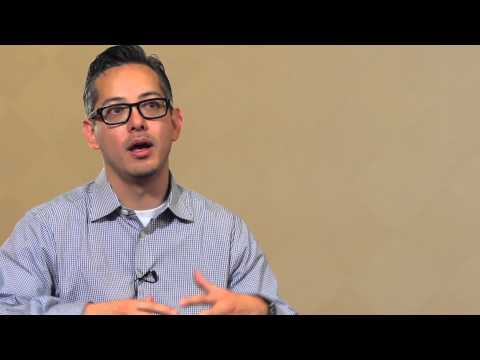 This year, I was blessed with the opportunity to cultivate an educational community focused on innovation through science, technology, engineering and mathematics as the founding principal of Goode STEM Academy. I left the corporate world to become an educator because I wanted to spark the imagination of young innovators and inspire young students to use education as the gateway to a better future. At Goode STEM Academy, I've made it our mission to strive each day to spark innovation and technological advancement, as well as to better prepare our student innovators with the skills necessary to succeed in higher education and the workplace.
For thousands of years, people living in the Sonoran Desert Valley have valued water. In the last century, as the Tucson region population has grown to nearly one million, the City of Tucson and our Tucson Water Department have continually championed innovation, public education and conservation to ensure that we use our water wisely.
Now we face a new century full of numerous uncertainties. At what rate will Tucson continue to grow? How will political forces, climate change, the economics of energy and other dynamics affect Tucson's water supply? And how can we make more cost-effective investments in public education and infrastructure to increase conservation, reduce water loss and ensure that future generations of Tucsonans enjoy a more secure water future?
As the executive director of Communities In Schools (CIS) of Charlotte-Mecklenburg – a mid-sized non-profit organization in Charlotte, North Carolina – I am constantly looking for ways to "do more with less" while maintaining CIS' high quality service delivery and keeping our employees inspired, motivated and (increasingly) open to change. The world of nonprofits has changed substantially over the past five years, as the current economic situation has resulted in fewer funding resources in the face of increased community need.
At CIS, we find ourselves asking: How do we serve at-risk public school students – our "clients" – in a time of greater need and scarcer and more competitive funding? In a challenging economy, how do we convince donors to sustain our current quality work while enabling us to prepare for the future? How do we communicate our need to invest in risk-management functions, general operations and professional development to maintain our top-notch service delivery? Now, more than ever, thinking creatively to find opportunity in the unexpected is critical to our success.
Last fall, I had my second graders study three-dimensional shapes and examine 3-D wooden solid figures to determine how food boxes were constructed. Then – based on what they learned – I gave them the task of building a box to hold a fragile item. While the students could easily identify the various types of 3-D figures, several of them had trouble identifying the specific components of the figures. I needed a way to make their learning more relevant, to bring everyday living to the classroom.
I am a National Board Certified Teacher (NBCT) and had planned project-based learning units in the past, but felt my students needed a more effective approach to learning STEM (Science, Technology, Engineering, Mathematics) concepts. As part of a collaborative project between the National Board organization and IBM, I was introduced to the Teachers TryScience website. The lessons on the site intrigued me, even though they were not written for use in the primary grades. But it was easy for me to visualize how I could make use of the lessons for students yearning to explore the practical applications of their
STEM knowledge.
An estimated 103 million Pakistanis, or 63% of the population, are younger than age 25, and this number is expected to double over the next 30 years. In a landscape of endemic poverty, a literacy rate of only 53 percent among young people aged 15 to 24, and limited job opportunities, organizations like The Hunar Foundation (THF) are working to transform Pakistan's human capital into an asset for the country.
Developing vocational skill programmes that enhance prospects of income generation for Pakistani youth is one of the national government's key priorities for rapid economic growth. THF`s main objective is to provide young men and women with quality vocational education that meets the technical skill needs of the marketplace – leading to wage-earning capabilities for life.
The year 2007 was a watershed year for the engineering and computer science academic community – marking the end of a long decline in computer science enrollments that had plagued the industry since 1999. While the United States and many industries slipped into a major recession, it was as if American students finally opened their eyes to see that engineering and computer science disciplines held the keys to building stable, sustainable and successful careers. As unemployment rates climbed, state budgets faltered, public funding for higher education declined and college tuition rose, engineering and computer science college enrollments skyrocketed.
While it's true that a student's pragmatic side may direct his or her attention to explore engineering and computer science, starting salaries alone usually do not "close the deal." Students must envision a rewarding and challenging career ahead, and in the past were inspired by – and wanted to be part of – grand challenges such as the Apollo program to land a person on the moon.
What's the first thing that comes to mind when you think of Geraldton, Australia? Our city of 40,000 is located 400 kilometres (249 miles) from Perth, itself regarded as "the most isolated city in the world." We may be "far away," but Geraldton is rich with natural resources and strategically placed to become an emerging centre for sustainable and renewable energy. Working with an IBM Smarter Cities Challenge team, Geraldton is building its eminence in technology and clean energy to attract partners and investors and become a global Smarter City.
For starters, Geraldton is optimally placed to provide support and services for the Australian part of the Square Kilometre Array – a global mega-science and engineering project to build the world's largest and most sensitive radio telescope across Karoo Desert in South Africa and the Murchison Radio-Astronomy Observatory in Western Australia. Geraldton also benefits from the Australian Government's National Broadband Network (NBN) which aims to connect all households in businesses in Australia to high speed broadband through the largest fibre optic rollout in human history. We will be the first city in Australia to have every home and every business connected to the new network.
Municipalities have been hard hit by the Great Recession and the resulting reductions in workforce and resources. As a result, municipalities like the City of Memphis have learned to become more collaborative in delivering services and solving problems for our citizens. Recently the City of Memphis has partnered with the Bloomberg Foundation to work on gun violence and business relations issues, and with White House and federal agencies via the White House Council on Strong Cities, Strong Communities to strengthen our economic position as a city. Furthering those partnerships, the City of Memphis was recently awarded a service grant from IBM for a one-day Project Management Seminar.
The goal of the seminar was to help city employees – with or without prior project management experience – to learn effective ways to work with a team, manage tasks and money wisely, and see a project to a successful completion. The workshop helped the city with five different project areas including setting a time frame for the strategic plan to operate city-owned and maintained golf courses, implementing a better documented progressive discipline training for supervisors, transitioning the 311 "one-call center" operation from three divisions of city government to all 14 divisions, implementing an upgrade to one of our information technology solutions, and further coordination of blight abatement efforts.