Guest Contributors
Some people may think of our cultural and historical sites as permanent, but we in the preservation field remain very much aware of the delicacy of our cultural heritage. Natural disasters, human aggression and the passage of time all can jeopardize the cultural and historical sites that many of us take for granted. That's why the California-based nonprofit CyArk has operated internationally since 2003 to create a free, 3D digital online library of the world's cultural heritage sites. In 2011, IBM joined forces with CyArk to preserve and share some of California's cultural heritage.
The recent 6.0 magnitude earthquake that rumbled through Northern California focused attention on the need to preserve and protect the State's cultural sites, including Wolf House – the family estate of author Jack London, and a designated California and National Historic Landmark. To help preserve the legacy of the site, CyArk, the California Department of Parks and Recreation and local engineering firm Locus Construction Services initiated the digital archiving process. Assisting them were students from Technology High School in Rohnert Park, California, who volunteered their time as part of an IBM Teachers TryScience project.
There are no reliable treatments or vaccines for the Ebola virus – the significant global health threat behind the growing humanitarian crisis in West Africa. That's why IBM's
World Community Grid – the virtual supercomputer for humanitarian research – is launching Outsmart Ebola Together to help find a cure. The research project will be directed by Dr. Erica Ollmann Saphire of The Scripps Research Institute. Dr. Saphire is among the world's preeminent Ebola researchers, and has been seeking a cure for the disease for more than 11 years – long before the current crisis. In her observations below, Dr. Saphire reflects on her approach to finding a cure.
____________________________
The current outbreak of the Ebola virus is the largest in history, and has been described by the World Health Organization as "the most severe acute public health emergency seen in modern times." While previous outbreaks have ended when the disease was contained and disappeared from the human population, the scope of the 2014 outbreak raises the possibility that the virus, rather than disappearing again, could become endemic – permanently persisting in human populations in one or more areas.
Currently, there are no approved treatments or vaccines for this deadly disease. In response to this urgent need, I reached out to my colleagues around the world to create the Viral Hemorrhagic Fever Immunotherapeutic Consortium, a collaborative effort of the world's top Ebola experts to pool our knowledge and skills to find a cure as quickly as possible. Some compounds show promise as treatments for Ebola virus and are currently being tested through fast-tracked studies. However, we are still looking urgently for a definitive cure, and more must be done.
The Urban Affairs Coalition (UAC) of Philadelphia recently hosted its annual fundraising event, and I was reminded of the valuable partnerships that are helping us transform the quality of life for our city's young adults. The UAC's mission is to "unite government, business, neighborhoods, and individual initiatives to improve the quality of life in the region, build wealth in urban communities, and solve emerging issues." Our partner
IBM Corporate Citizenship & Corporate Affairs has played a critical role in helping us meet our goals. The fundraising event attracted more than $500,000 in donations, and brought together over 900 community and business leaders to help us fulfill our mission.
As the fiscal sponsor for more than 55 partner organizations, UAC provides back-end financial and human resources support that frees non-profit organizations to dedicate
their time, talent and treasure to providing crucial services for more 150,000 adults,
youth and children. UAC aspires to become a high-tech, high-touch, high-quality resource for our partner organizations, and IBM is helping us on this journey. With the help of an
IBM Technology Road Map Impact Grant, we developed a scalable technology strategy that will enable us to meet our partners' needs today and into the future.
As philanthropy has evolved in America, nonprofits, funders, and municipalities have
begun to adopt a "Collective Impact" model for collaborating to help solve their communities' most pressing issues. Using a core organizational structure, Collective Impact communities build solutions based on a common vision, continuous communication, mutually reinforcing activities and shared metrics for success. To manage significant issues of social change – for example, fighting hunger, ending homelessness, eliminating educational disparities – the Collective Impact model also seeks collaboration between the public and private sectors.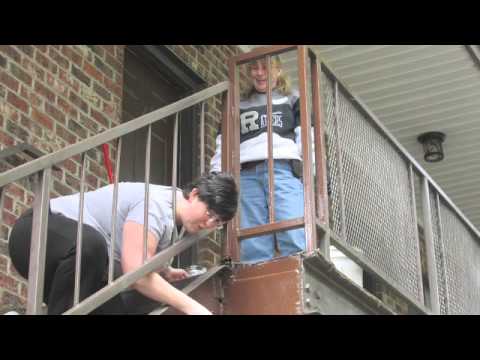 In North Carolina, United Way of the Greater Triangle currently is transforming itself
from a traditional funder into a Collective Impact organization to champion community-level solutions more effectively. We believe we can address critical societal issues – and create sustainable change – by working with a network of companies, nonprofits and community leaders. But to affect this comprehensive and holistic approach to community engagement, our decisions need to be driven by data and based in fact. That's why United Way
of the Greater Triangle was delighted to receive an IBM Impact Grant for SPSS Predictive Analytics.
Dengue fever is a debilitating tropical disease that threatens 40 percent of the world's population. As part of World Community Grid's 10th anniversary celebrations, research partner Stan Watowich, Ph.D., talks about how the program enabled his team to identify a new drug lead that could stop the virus in its tracks.
_____________________________
Dengue fever, also known as "breakbone fever", causes excruciating joint and muscle pain, high fever and headaches. Severe dengue, known as "dengue hemorrhagic fever", has become a leading cause of hospitalization and death among children in many Asian and Latin American countries. According to the World Health Organization, more than 40 percent of the world's population is at risk from dengue – with one study estimating that there were 390 million cases in 2010 alone. The mosquito-borne infectious disease is found in tropical and sub-tropical regions primarily in the developing world, and belongs to the flavivirus family of viruses, together with Hepatitis C, West Nile and Yellow Fever.
Although dengue represents a critical global health concern, it has received limited attention from affluent countries until recently, and is widely considered to be a neglected tropical disease. Since no approved vaccines or treatments exist for the disease, we launched Discovering Dengue Drugs – Together on IBM's World Community Grid in 2007 – using a computer-based discovery approach to search for drugs to treat dengue infections.
In business and in education, much of one's success can be traced to fruitful relationships and partnerships. At a recent event in Newburgh, New York, the 50 students of Excelsior Academy – the new P-TECH model school housed at the North campus of Newburgh Free Academy – were introduced to the IBM mentors who will help guide them through their innovative program. Excelsior Academy is one of 16 new P-TECH schools that has opened across New York State this year. Each new school leverages public-private partnerships among school districts, community colleges and corporate sponsors.
The mentor-protégé relationship is essentially important to Excelsior students, who over time will turn to their mentors for guidance, advice, support and encouragement. Similarly, the partnership between the Newburgh Enlarged City School District, IBM and SUNY Orange will create seamless pathways for students to move from the halls of Newburgh Free Academy to the classrooms at SUNY Orange and ultimately, into a productive job with IBM or another of the many employers within the Hudson Valley.
From West Point to two deployments in Afghanistan over the following eight years, I had spent my entire adult life in the military when I decided it was time for a change. The prospect of transition was challenging and exciting – both personally and professionally. On one hand, life in the Army can offer certain degrees of predictability that are reinforced by the insular nature of the military community. But on the other hand, the military – and the world of military and federal contracting that many former officers move into – can be limiting for some. It's hard to grow when you never leave your comfort zone. Add to that the difficulties of managing a new marriage when you're away from your spouse for months or a year at a time, and I was ready to transition to corporate life. The only question was: How?
The answer came through the incredible relationship I developed with my IBM mentor through the American Corporate Partners (ACP) program. ACP was founded to help Iraq and Afghanistan-era veterans make successful transitions to corporate careers. Partnering corporations such as IBM provide mentors for one-on-one counseling on everything from packaging one's military expertise in ways that are meaningful to corporate employers,
to refining one's "soft" skills to address differences in language and etiquette between
the military and corporate worlds. My IBM mentor Ladan Karkooki impressed me with her genuine interest in veterans' transition issues. Ladan's advice and support were instrumental to my successful introduction to corporate life, and she even hired me for
my first post-military job!
Accurate diagnosis and treatment is essential when it comes to tackling cancer. As part of World Community Grid's 10th anniversary celebrations, research partner David J. Foran, Ph.D., writes about how the program enabled his team to develop a new tool for doctors to diagnose cancer and tailor treatments to individual patients using big data and analytics.
______________________________
When it comes to cancer, a doctor's diagnosis affects how aggressively a patient is treated, which medications might be appropriate and what levels of risk are justified.
New precision medicine techniques are enabling physicians and scientists to refine diagnoses by identifying changes and patterns in individual cancers at unprecedented levels of granularity – ultimately improving treatment outcomes for patients.
A key tool for precision medicine is tissue microarray analysis. This process enables investigators to analyze large batches of tissue sample images simultaneously so they
can look for patterns and identify cancer signatures. It also provides them with a deeper understanding of cancer biology and uncovers new sub-classifications of cancer and likely patient responses – all of which influence new courses of treatment and future drug design.
IBM, 한국의 산업계에서 필요로 하는 인재육성 지원
As Vice President of the Seoul Career Guidance Teachers' Association, I am keenly aware of the critical relationships among South Korea's senior high schools, colleges and universities, and the job market in our growing economy. The future of Korea is dependent on the development of science and technology, so we are hoping that more of our top students will pursue studies in the natural sciences and engineering.
저는 서울 진로진학상담교사 협회 부회장으로서, 경제성장 속에서의 한국 고등학교, 대학교 그리고 취업 간의 중요한 관계에 대해 대단히 관심이 많습니다. 한국의 미래는 과학, 기술의 발전에 달려있으며, 우리는 우리의 역량 있는 학생들이 자연과학과 엔지니어링을 관심을 갖고 공부할 수 있기를 희망합니다.
In my school, of the 68 percent of students focusing on STEM careers, many are choosing to do medicine. And after 60 teachers attended IBM's recent workshop on STEM careers, we are now able to inspire the students to get involved in Information and Communications Technology (ICT).
저희 학교 1학년 중 68%의 이공계 선택 학생 중 대부분의 우수한 학생들은 의과대학을 진학하기 위해 이공계를 선택했습니다. 지난 8월 27일 60여명의 진로진학상담교사가 IBM의 최근 워크샵에 참여한 이후로, 우리는 학생들이 보다 ICT(정보통신기술)에 관심을 갖도록 독려할 수 있게 되었습니다.