Guest Contributors
On November 23rd, Maryland Governor Larry Hogan, Baltimore Mayor Stephanie Rawlings-Blake, Baltimore City Public Schools CEO Dr. Gregory Thornton, Johns Hopkins University President Ronald Daniels and IBM Corporate Citizenship & Corporate Affairs Vice President Stanley Litow announced Maryland's commitment to open as many as four IBM P-TECH grade 9 – 14 schools in the City of Baltimore and across the state. These new schools will join the network of innovative IBM P-TECH model schools in Colorado, Connecticut, Illinois, New York, Rhode Island and Australia in connecting high school to college and 21st
century careers.
Below, the Founding Principal of the inaugural IBM P-TECH school in Brooklyn, New York reflects on his school's integrated approach to preparing graduates for college, career
and beyond.
______________________________
IBM P-TECH model schools are engaging diverse groups of young adults across five U.S. states and Australia in rigorous and relevant academic programs that are breaking down barriers to college and middle-class careers. All six students who graduated from Brooklyn P-TECH and education partner the New York City College of Technology with the Associate in Applied Science (AAS) degree received job offers from IBM. Half joined the company in positions paying more than $50,000 per year. The rest opted to continue their educations at four-year colleges and universities – on full scholarships. But is P-TECH all work and
no play?
Educators and parents know that's a bit of a trick question, as the arts and athletics offer important approaches to learning en route to developing well-rounded individuals who typically perform better in academics and the workplace. In addition, sports – along with strong academic preparation – can be a ticket out of poverty for many who otherwise would be unable to afford a college education. That's why it's so exciting that P-TECH's focus on personal success is producing graduates who excel academically, in the workplace and on the field.
On the heels of the U.N.'s adoption in late September of the Sustainable Development Goals (SDGs) for 2030, an Asia Pacific volunteering alliance recently convened a forum for hundreds of youth and development partners from northeast Asia at the Korea Council on Foreign Relations in Seoul.
In his keynote address highlighting the role of volunteers in global development, Young-Mok Kim, president of the Korean International Cooperation Agency (KOICA), stressed the key role of Peace Corps volunteers and the Saemaul Undong village self-help model in Korea's 50-year rise from a low-income to a high-income nation.
The New-York Historical Society's latest exhibition, Silicon City: Computer History Made in New York begins with an event that was an unforgettable part of my life – the 1964 New York World's Fair. Taking my first excursion on public transportation without parents or older siblings, I ventured with my friends to the Fair grounds in Flushing Meadows Park, where we were thrilled to enter the majestic, ovoid building known as "The Egg," that architect Eero Saarinen had designed as the IBM Pavilion. And there, in a crowd that had flocked to the Fair from around the United States and the world, we first glimpsed the possibility that a Computer Age was coming and would affect how we all lived. Back then, of course, it
never occurred to us that the Fair would be history. If anything, we thought it was revealing the future.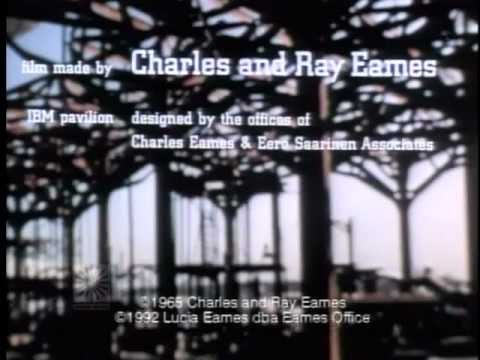 Well, the Fair is history now. Still, though much has changed since 1964, the spirit of innovation that visitors saw inside the IBM Pavilion continues to resonate today. Indeed, as my colleagues and I learned while collaborating with IBM in the development of our exhibition, the very same qualities that, 50 years ago set IBM as a gold standard – creativity, team work, civic engagement – continue to drive its success.
(Versão em português abaixo)
We are still living in difficult times. Governments, municipalities, businesses and families have been going through strong financial constraints, causing development delays in the so called "intelligent territories" — areas using ICT (information and communications technology) to help drive economic development. But we have capitalized on these circumstances to create opportunities to prepare different solutions that will change the face of Faro in the near term, especially regarding energy efficiency, receptivity and encouragement towards entrepreneurship and our rediscovered vocation – the Economy of the Sea.
As the poet used to say, "a dream dreamed alone is a dream; a dream dreamed together is a reality." With our new Community Support Framework for 2014 – 2020, it is precisely our overall perspective that we must form partnerships between the public and private sectors to develop our projects and initiatives. This is important not only to reduce individual financial efforts and create economies of scale, but above all to develop truly deep and structural initiatives.
(Versione italiana Sotto)
When CSVNet approached IBM we were already aware of IBM's On Demand Community program and of the company's long tradition of commitment to addressing societal issues. So it was quite simple to start a conversation with IBM's Corporate Citizenship team in Italy in order to set a common framework on which to build a partnership.
CSVNet is the National Coordination Network of Volunteering Service Centers (CSV), a consortium created in 2003 to provide strength and continuity to the network of service centers established in 1991. Today, CSVNet represents 72 service centers and is one of the most visible, active and vital organizations in the Third Sector (the non-profit sector) in Italy – serving more than 44,000 Volunteering Organizations (VO).
A 2013 study by the Georgetown University Center on Education and the Workforce noted the percentage of jobs by the year 2020 that would require postsecondary education or training. For Utah, the researchers estimated that 66 percent of future jobs would require education or training beyond high school. As Governor of Utah and Chair of the National Governors Association, part of my mission is to ensure that young people in my state and across the country are prepared for the jobs of the future. But to make that happen, we must take action today.
I recently unveiled my NGA Chair's Initiative "States: Finding Solutions, Improving Lives", and addressed this important initiative before the National Press Club in Washington, D.C. States are finding solutions to critical issues, and I highlighted several of them during my remarks. One of the innovative solutions I detailed was IBM's P-TECH school in Brooklyn, New York. Leading programs like P-TECH will help us build a better future for generations to come.
The U.S. Chamber of Commerce Foundation has just bestowed its "Best Corporate Steward" award for large business – the Citizens Award – on IBM. The Chamber Foundation's Best Corporate Steward award recognizes businesses that serve as powerful forces for good around the world. Companies and chambers of commerce from around the globe compete for Citizens awards in several categories, making them among the most coveted opportunities for recognition in corporate citizenship.
Among this year's nominees, IBM is not alone in doing excellent work. But what distinguishes IBM in the increasingly crowded and competitive field of corporate citizenship is the breadth and depth of its programs, and the company's longstanding culture of service that begins with its CEO and radiates through nearly 400,000 employees around the world. It is the high level of engagement and support of IBM's CEO and top leadership that inspires and encourages contributions of service by employees, partners and clients as an integral part of IBM's global business model.
In 2012, Early Childhood Development work in Surrey, British Columbia had cross-sectorial collaborative leadership established, a range of programs and services offered, a growing amount of resources invested, and a range of data and plans, yet 32 percent of Surrey's kindergarten-aged children were assessed as developmentally vulnerable.

This is only one of the many reasons why the City of Surrey prioritized Early Childhood Development as the focus for IBM's Smarter Cities Challenge in 2012. Combining a fresh perspective with our resources, we believed we would be able to shine new light on a critical population health issue in one of Canada's fastest growing cities.
September 30th, 2015
13:27
In a decade-long collaboration with over half a million World Community Grid volunteers, The Scripps Research Institute has made significant advances in the fight against HIV. With the virus constantly evolving, the research team is leveraging World Community Grid to pioneer the use of new analysis techniques to more quickly and accurately identify promising anti-HIV drug candidates. These techniques could prove effective for other medical research efforts too.
______________________________
There have been some amazing advances in the fight against the human immunodeficiency virus (HIV), including treatments that have improved and extended millions of lives. But the fight continues – HIV is continually mutating, and as it does it evolves resistance to existing treatments. With tens of millions of people currently living with HIV, and millions more infected every year, the search for more effective HIV treatments is as critical as ever. Our team at The Scripps Research Institute is therefore launching the next phase of our FightAIDS@Home project on World Community Grid to build on the success of the project and more accurately analyze the most promising drug candidates we've identified so far.
For almost a decade, our FightAIDS@Home research project has contributed to the fight against HIV by exploring different ways of disabling the virus. With access to an unprecedented amount of computing power donated by over 580,000 World Community Grid volunteers, we were able to expand our research and perform the biggest drug docking experiment ever conducted. Along the way, our team has improved the tools used in the fight, by developing – and validating – software tools to simulate chemical binding, and discovering new potential binding sites for drugs to attack. These tools have become the world's most widely used and cited docking programs supporting many other medical research efforts.
September 28th, 2015
13:10
Corporate volunteering has long fostered the active engagement of employees in their communities, providing a platform for them to take charge and help address critical issues affecting the lives of others. Today, we have greater access to information and that information is inspiring us more than ever to contribute our time, talent and service to address and abate societal challenges around the world.
The effective implementation of the United Nation's Post-2015 Sustainable Development Agenda, no matter how ambitious, will remain limited without well-facilitated corporate action. Corporate volunteering is a highly effective and valuable mechanism to strategically foster collaboration, complement the capacity of government institutions to deliver essential services, and make a lasting impact.