Guest Contributors
We were both excited and anxious to greet IBM's Smarter Cities Challenge (SCC) team. The hectic work schedule lasted three weeks and came to an end on April 23. The SCC grant program is designed to make the planet smarter, by providing cities and regions with recommendations to address their challenges based on analyses and diagnoses made by IBM experts. Since 2011, 114 cities have received the IBM SCC grant. Pyeongchang County applied for the grant with the mission of "Developing strategies for Pyeongchang's future in preparation for the arrival of the High Speed Railway, with a vision of becoming a city of relaxation, tourism, leisure and sports." We became the third recipient for the SCC grant, following Cheongju and Jeju.
[Note: The video below is in Korean.]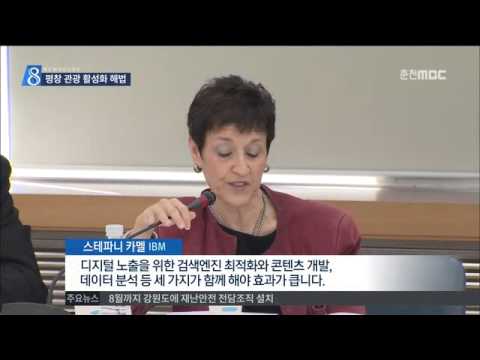 IBM chose Pyeongchang County for an SCC grant based on our passion and commitment for making Pyeongchang a smarter city. Six IBM experts, each with different areas of expertise, worked in Pyeongchang for three weeks. These experts diagnosed the problems of Pyeongchang and gave us 11 recommendations to address our challenges. Even though they were only in Pyeongchang for three weeks, they reviewed several policies and existing reports, and gathered the opinions of many people throughout the region. Their final presentation demonstrated a thorough review of our challenges and delivered expert recommendations, living up to IBM's reputation as a global company.
When most of us talk about "tools for transformation" these days, we're usually referring to software as a service or specific types of business or operational strategies. At the Atlanta Community ToolBank, we certainly use digital and conceptual "tools" to help us serve our clients. But our client touch point is physical tools. We are America's largest tool-lending organization. We maintain an inventory of physical tools that we lend to other nonprofits to enable community-based service projects.
We began our partnership with IBM during their Centennial Celebration of Service in 2011. Since that time, IBM experts have helped us develop strategies for efficiency, growth and collaboration with other nonprofits so that we can continue to provide our essential service. IBM and the Atlanta ToolBank eventually entered into a partnership that involves an annual consulting grant to help us refine operations and expand our impact across Atlanta. This critical strategic "tool" has been made possible by an IBM Impact Grant.
As a professional development educator, one of my responsibilities is to train in-home child care providers. These valued service providers often struggle with the paperwork, record keeping and tax information requirements related to their businesses. Errors and omissions can lead to regulation violations, and eventually can jeopardize a care giver's ability to remain in business. For these and other reasons, the IBM SME Toolkit is a welcome and valued resource for child care educators and practitioners. The SME Toolkit helps me educate in-home child care providers – some of whom struggle with the business aspect of providing child care – to manage and grow their businesses and avoid violations.
The IBM SME Toolkit is a free, online business-building guide for small and medium-sized businesses. Having access to this type of guidance is essential to child care providers who lack the training or financial resources for professional services in business development, marketing or finance. My colleagues and clients have found the Toolkit to be an exciting resource for teaching and learning effective business organization and marketing practices.
Cyber attacks, and cyber-security awareness, have moved to the forefront of discussion in the past decade. There is no question that American infrastructure is vulnerable to both external and internal cyber threats. American leadership in both the private and public sectors has identified a gap in our cyber capabilities, and has begun to implement committees, programs, and initiatives in order to boost interest and awareness in the cyber field. If America is going to remain at the forefront of technological capability, our education system needs to implement further programs and initiatives that connect our future work force to the skills necessary to be second-to-none in the cyber domain. But according to the National Initiative for Cybersecurity Education 2012 Strategic Plan, only 12 high schools in the U.S. offer formalized cyber-security education in their training.
The need for enhanced cybersecurity is shaping the future force structure of the military as well, including the creation of the new United States Army Cyber Command. Through the efforts of the Network Science Center and the Department of Electrical Engineering and Computer Science, the United States Military Academy has responded to the deficit in cyber-security education through several means, including sponsoring the Vulnerable Web Server (VWS) project to provide a virtual environment in which students and instructors can learn to identify and respond to cyber vulnerabilities. As part of the project, the VWS team has written an instruction manual that contains definitions of cyber threats, and additional student and teacher resources.
One third of the world's population lives in poverty. Around the globe, Oxfam works to find practical, innovative ways for people to lift themselves out of poverty and thrive. We save lives and help rebuild livelihoods when crisis strikes. And we campaign so that the voices of the poor influence the local and global decisions that affect them. We are determined to change the world by mobilising the power of people against poverty.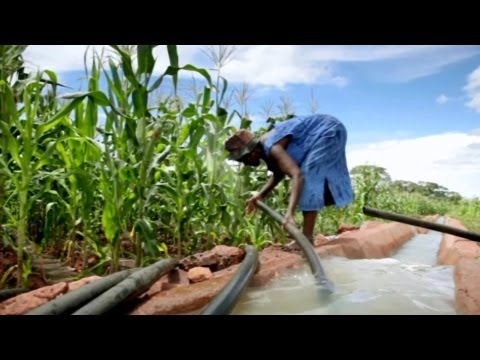 But as we move towards an increasingly digital future, a smart digital strategy is critical for an organisation like Oxfam. We must be equipped both strategically and tactically to inspire support among members of the public through innovative use of online channels. That's why Oxfam Ireland recently collaborated with IBM on a new Digital Marketing Strategy under IBM's Impact Grant Program.
At nearly 19 percent, Turkey's youth unemployment rate hovers nine points above the average for the general unemployment rate of the nation. Among the reasons for the high rate among youth is the disconnect between young people's skills and Turkey's labor market. Thus it is an urgent need to increase youth employment rates and improve our country's competitiveness in an increasingly knowledge-based economy. TÜSİAD – the Turkish Industry and Business Association – worked with IBM's Corporate Service Corps (CSC)  to develop a strategic plan to strengthen STEM education and bolster Turkey's overall innovation agenda.
TÜSİAD was established in 1971 as a voluntary civil society organization. Its goal is to offer economic, social and political solutions from the perspective of the business world. TÜSİAD conducts research, forms views and develops projects and activities as well as proposes policy recommendations to the Turkish parliament, government, and collaborates with national- international organizations. In essence, TÜSİAD has become a think tank in addition to an organization representing business. That's why we were excited to work with the Corporate Service Corps on this important issue that spans so many aspects of life in any country.
Youth unemployment in Spain has reached epidemic proportions, with 50 percent of our country's young people out of work. The tragic irony behind this statistic is that while a generation has had its future put on hold, our nation's leading industries are unable to fill positions with skilled workers. This disconnect between good jobs and young people with the skills needed to fill them is a desperate national concern. That's why IBM recently connected with CSR Europe's national partner Forética – the leading CSR association in Spain and Latin America – to host a "Skills for Jobs" workshop, funded by an IBM Impact Grant. Our goal was to drive the essential discussion of Spain's labour market challenges, and identify solutions to address them.
The workshop was part of CSR Europe's European Business Campaign on Skills for Jobs program, which aims to "Make Europe the Best Place to Work" by convening employers to share best practices related to skills and employability issues. Such challenges as the aging workforce, a growing skills gap and stagnating socio-economic development have been addressed. As part of the campaign, CSR Europe also has pledged to the European Commission Grand Coalition for Digital Jobs to double the outreach from employers to educators to forge more effective partnerships in the effort to connect education to jobs. By 2020, CSR Europe plans to connect with at least 20,000 teachers through its network of more than 10,000 businesses.
When most people think of law enforcement, they likely picture the brave women and men who are sworn to protect and serve their communities. But as with any large and complex organization – with unknown variables, rapidly-changing circumstances and literally hundreds of moving parts – a police department requires enlightened management to function effectively.
The Raleigh Police Department employs more than 130 personnel, both sworn officers
and non-sworn "civilians", in operational support areas. These personnel manage key behind-the-scenes operations, such as training, fleet maintenance, property and evidence management, crime analysis, special-events planning, IT support, records management, youth and family services, community policing, departmental accreditation, and fiscal administration. Support in those areas allows our officers in the field to more efficiently serve the community. The fact that many of these support roles involve the management of projects – either occasionally or on a regular basis – is one of the reasons I welcomed the opportunity for many of our RPD staff members to participate in an IBM Project Management seminar.