Guest Contributors
Here at P-TECH – the Pathways in Technology Early College High School – we're dedicated to preparing our students for long-term success. For some, that will mean moving directly into middle-skill employment – the booming economic sector that promises 14 million new jobs over the next 10 years. For others, it will mean pursuing four-year degrees (and beyond) after completing their no-cost Associate in Applied Science degrees after six years at P-TECH. And for all of our graduates, we expect long-term success to include service to communities as earners, tax payers, heads of households, mentors and role models. The P-TECH "experiment" is working.
P-TECH's story continues to be told because it's a story worth telling. Begun in 2011, new chapters of our narrative are being written in Chicago and New York City, and across Connecticut and New York State. P-TECH is on the move.
The State of Connecticut will open our first P-TECH-model grades 9 to 14 school in Norwalk this September. The six-year Norwalk Early College Academy (NECA) is being developed as a public-private partnership among the Norwalk Public Schools, Norwalk Community College and IBM, and will graduate students with both a high school diploma and a free Associate in Applied Science degree. Students at NECA will be paired with an IBM mentor and will be first in line for jobs at IBM upon graduation.
NECA will be only the first of many planned P-TECH schools across the state – each school partnered with one of Connecticut's growth employers in such industries as advanced manufacturing, biotech, health care and insurance. As I mentioned in this
year's State of the State address, these innovative P-TECH schools will play a critical
role in keeping Connecticut at the forefront in public education as they help to ensure
that our young people are prepared for the successful pursuit of higher education and meaningful careers.
After learning about IBM's On Demand Community (ODC) during my Ph.D. studies, I began to research the effects of corporate citizenship programs on employee morale. ODC is a global program through which IBM employees can contribute their time and expertise to a variety of charitable or nonprofit causes or organizations. To learn more about ODC, my team of four researchers – including Prof. Dr. Katharina Spraul, Prof. Dr. Lucas Meijs and Prof. Dr. Femida Handy – focused on the program's impact on employee attitudes at IBM
in The Netherlands.
Perhaps unsurprisingly, our research indicated that participants in ODC and other corporate social responsibility (CSR) programs held more positive attitudes towards these programs than non-participants. Having their interests in volunteering encouraged and supported by their employer drove employees' positive attitudes toward the business. Furthermore, we found that "bottom-up initiatives" – projects initiated by employees rather than by their employer – were particularly popular. In other words, employees' positive attitudes about their employer's CSR activities were even stronger when the initiatives aligned with the employees' own interests in service.
One of the most promising experiments in American education – Chicago's Sarah E. Goode STEM Academy – is a new type public high school designed to achieve two of our country's most urgent goals: help more young adults gain the skills they need to succeed in today's globally competitive economy, and supply companies with the trained talent they require. Sarah E. Goode, a P-TECH-model school, was featured in the February 24, 2014 TIME Magazine cover story. 
But for too many students, schools like Sarah E. Goode simply are not available. It's time for students across the nation to have access to redesigned career and technical high schools offering this vital 21st century approach.
It can be hard to grasp the true magnitude of world hunger, but the fact is that close to a billion of us do not have enough to eat. Each year the death toll from hunger and malnutrition exceeds that of AIDS, malaria and tuberculosis combined. What's makes this human tragedy even less comprehensible – and more unjust – is that the world produces enough food to nourish everyone. But one-third of all the food we produce is lost or wasted. Our landfills are literally overflowing with food while children are starving.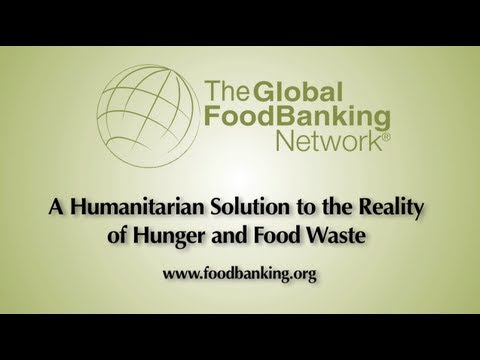 The Global FoodBanking Network (GFN) works to alleviate hunger and reduce food waste by creating, supporting and strengthening food banks around the world in countries outside the U.S. As a network organization supporting food banks in 25 countries, we fight the problem of world hunger at the local level by collaborating with businesses and organizations that share our goal of making the world a better place. A recent and really powerful example of how we do this is a field project we initiated with IBM Corporate Service Corps (CSC) and Banco de Alimentos de Mérida (BAMAC) in Mérida, Mexico.
According to the 2012 United Nations Conference on Trade and Development Information Economy Report, Africa impacts just one percent of the world's information and technology communication development. However, the continent has more than 170 million internet users and more cell phones than the U.S.
Africa basically skipped the era of wired infrastructure. Instead, we went directly to cell phones and smart phones. This means that a whole world of opportunity is open to African developers to address local needs as well as those of the rest of the world. Africa's tremendous pool of talent simply needs to be developed and given opportunities to grow. And IBM's Corporate Service Corps (CSC) has provided a major boost to our efforts.
The education achievement gap – the disparity in academic performance between groups of students – is perhaps the most critical public education challenge America faces today. Measures such as grades, test scores, course selection, dropout rates, and college-completion rates have long shown that socioeconomic status and race describe the dividing lines among our students. How do we begin to change this equation? While we can't change the past, we must be mindful of it to successfully shape the future.
In the Charleston County, South Carolina School District (CCSD), we have focused intently on ways to narrow the achievement gap, but doing so remains a serious challenge. There is no "one size fits all" solution in a school district that serves a population with our diversity of backgrounds and needs. CCSD serves students both from the city's highest-earning 10 percent of households and from the lowest-earning 10 percent. Our district includes both densely populated urban neighborhoods and sparsely inhabited rural areas. And the issues of racial strife that have played a significant role in South Carolina's history still reverberate in the hearts and minds of many residents.
It's a great time to be a Girl Scout! As Chief Executive Officer at Girl Scouts-North Carolina Coastal Pines (GS-NCCP), I get to experience Girl Scouting and witness its impact on girls each and every day. From the foundation of our mission, defined over 100 years ago, "to build girls of courage, confidence, and character who make the world a better place" to the delivery of technology-based program opportunities for today's girls, Girl Scouting encourages girls to push their boundaries, test their limits and develop their leadership potential. At GS-NCCP we are proud of the opportunities that we have provided for the girls across our territory, but we could not have done it without partnerships like those we share with IBM, its employees and its Women in Technology group.
According to the U.S. Bureau of Labor Statistics, by 2018, the U.S. STEM workforce will require more than 8.6 million people, and yet only 25 percent of all students nationally are interested in pursuing STEM careers. For girls, that number is even lower. While the gender gap in STEM interest had remained relatively steady over the past 20 years, it is now increasing at a significant rate. Female students express STEM interest at 14.5 percent compared to 39.6 percent for their male counterparts.
Since retiring from IBM four years ago, I have supported more than 1,000 Kindergarten-to-College STEM (Science, Technology, Engineering, Mathematics) projects in the U.S. and the Dominican Republic. As part of this work, I've often made use of IBM's On Demand Community (ODC) resources to support the company's corporate citizenship initiatives.
I'm writing to let people know that ODC offers many fulfilling opportunities to serve one's community, regardless of where you are in your career.
On Demand Community celebrates its 10th Anniversary this year, but I remember the creation of the program and some of its earliest projects. One of my favorites was a collaboration between the corporate citizenship team and the IBM DiscoverE (formerly Engineers Week) group to develop the "Engineer A Robot" project using LEGO® Robotics. The activity became popular with IBM's EX.I.T.E. and IGNITE summer camps and diversity programs, including Black Family Technology Week, La Familia Technology Week and Native American Family Technology Journey.
The Impact Hub is a vibrant innovation lab and incubation center in the heart of Zürich. Founded in 2011, it is part of a global network of more than 50 locales where social entrepreneurship is fostered through a growing innovation community. Impact Hubs make co-working spaces available, and host networking and coaching events. Our goal is to connect businesses, governments and NGOs to help create a more sustainable economy. But our core business involves offering social and environmental startups the environments they need to thrive.
Recently, 20 young social entrepreneurs from our membership took part in a day-long "Coaching As a Leadership Style" workshop offered by IBM in Switzerland and funded by an IBM Impact Grant. The workshop was a great opportunity for the Impact Hub members to focus on some of the challenges they face every day, such as creating atmospheres of learning and collaboration, and determining which leadership styles are most appropriate in small startups.