Guest Contributors
(Turkish version below)
Education is the best legacy that a nation can give to its citizens. A robust education system in a country reflects and strengthens the social, cultural and moral values of the people. In addition, education is a vital investment for human and economic development. That's why the Educational Volunteers Foundation of Turkey (TEGV) initiated the After School Educational Support Program for elementary school children.
TEGV was founded in 1995 by 55 trustees from Turkey's industrial, professional and academic sectors who sought to contribute their time and talent to drive improvement in the country's quality of education. Now a leading non-governmental organisation in the education sector, TEGV has connected 65,000 volunteers with more than two million children across 72 locations in Turkey.
Chronically ill and rehabilitating children face quite a number of psychosocial challenges. Disruption of school and social activities during treatment and recovery are particularly troublesome, leading to isolation and a downfall in school performance which could ultimately result in a lack of motivation to get better.
Plugging the educational gap in Belgium, Bednet enables long-term or chronically ill children and young adults between from ages six to 18 to connect with their classrooms via real-time video and audio streaming. This allows the pupils to follow lessons during their physical absence from school, and to stay connected  with their teachers and classmates. The set-up of the entire distance-learning system – including the permanent IT helpdesk and a support person to ensure swift communication, enablement and troubleshooting – is free of charge for participating schools and children.
In India – where the population of persons with disabilities is estimated to be greater than the overall population of the UK – people with disabilities (PwD) often are considered liabilities. Despite the 1995 Persons with Disabilities Act, which was revised in 2015 to guarantee jobs to persons with disabilities, more than two-thirds of that population in my state of Karnataka is unemployed. According to the Association for People with Disability, 800,000 of Karnataka's 1.2 million people with disabilities do not have jobs.
Growing up with a disability, I was keenly aware of the extent to which lack of accessibility and socioeconomic limitations prevented others with disabilities from obtaining educations and jobs. Although I received extensive support from my family and friends, the obstacles I faced inspired me to start a nonprofit focused on making use of technology initiatives to empower persons with disabilities. The organization I founded in Bangalore – the Samarthanam Trust for the Disabled – supports PwD initiatives via income generation programs that are replicable, scalable and sustainable.
At Teach for Belgium, we believe that a child's success in life should not be limited by the socioeconomic background of his or her family. That's why we recruit and train inspirational leaders from all academic disciplines to serve for two years as teachers in low-income communities. Supported by the Teach for All international network, 55 of our teachers in Belgium currently are active in more than 30 secondary schools in the French-speaking community. Our goal is to build a national movement through which to provide educational opportunities to kids across Belgium, whether they speak French or Flemish.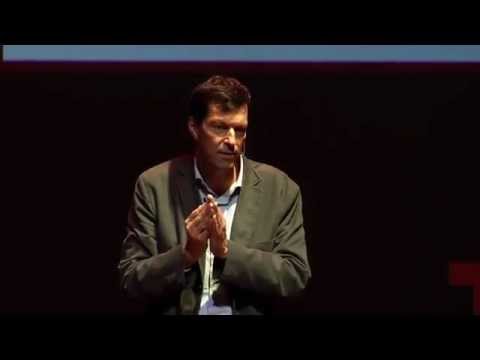 As a growing organization, we are keenly aware that the efficiency and effectiveness of our internal operations determines the quality of the services we can provide. That's why we were delighted to receive an IBM Strategic Assessment Impact Grant to help us expand and refine our operational capabilities. Supported by the Impact Grant, two IBM consultants conducted a pro bono analysis of the underlying contributors to educational inequity in Flanders, and identified the most vulnerable constituencies. Employing analytics and market research techniques, the IBM consultants also helped us develop meaningful insights into the types of young professionals who would potentially be interested in careers in teaching. This work has enhanced our ability to identify and recruit the best professionals for our programs, and to develop a stronger brand presence among others interested in this type
of service.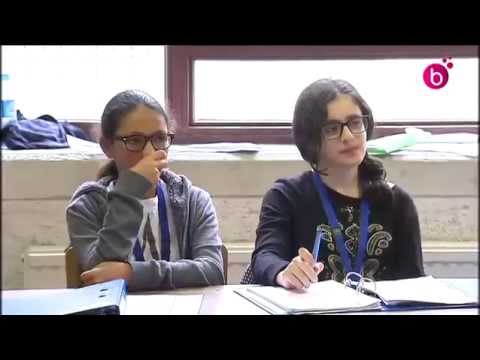 In addition to supporting our recruiting efforts, the final report prepared by the IBM team has given us a better understanding of the scope of educational inequity in the Flemish-speaking community where we plan to expand our efforts. In turn, this understanding will help us develop our goals and plan our investments more effectively to achieve high impact in the communities we serve.
We are in the process of integrating many of the findings of the IBM report into our
protocols to develop and refine our strategies for service to low-income children throughout the country.
Pierre Pirard is CEO of Teach for Belgium.
Related Resources:
Bringing Analytics Capabilities to Nonprofits in Italy
Building Capacity in the Nonprofit Sector
In 2015, contributions through the IBM's U.S. Employee Charitable Contribution Campaign (ECCC) surpassed the $1 billion mark. Though primarily a fundraising campaign, ECCC also encourages volunteerism through the IBM On Demand Community. Active and retired IBMers contribute money and expertise to a growing list of nonprofit beneficiaries in just one example of IBM's Culture of Service. Below, the CEO of the American Heart Association shares her thoughts on how the longstanding support of IBMers has helped her organization fight back against heart disease and stroke – the two leading causes of death in the world.
_________________________________
Imagine Americans getting more physically active, eating healthier and not smoking. Imagine your doctor equipped with better ways to care for your health, and hospitals better prepared to save lives. The American Heart Association and American Stroke Association work toward those goals every day as part of our effort to build a culture of health where the healthy choice is the easy choice. And none of it would be possible without your support.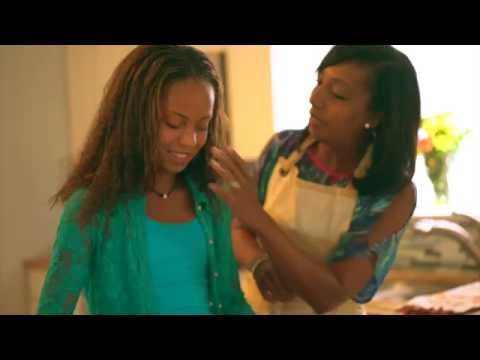 We do this because we are focused on an ambitious health goal we've set for the entire nation. We call it our 2020 Impact Goal: to improve the cardiovascular health of all Americans by 20 percent while reducing deaths from cardiovascular diseases and stroke by 20 percent. Along with our volunteers, we work with individuals, schools, lawmakers, healthcare providers and others to ensure everyone has access to healthier lifestyle choices and proper health care. Our 2020 goal exists to save and improve lives. We also use this target to measure the success of our work. Accountability is critical to the American Heart Association, and it's a key reason we have been one of the world's most respected health organizations for more than 90 years.
On November 23rd, Maryland Governor Larry Hogan, Baltimore Mayor Stephanie Rawlings-Blake, Baltimore City Public Schools CEO Dr. Gregory Thornton, Johns Hopkins University President Ronald Daniels and IBM Corporate Citizenship & Corporate Affairs Vice President Stanley Litow announced Maryland's commitment to open as many as four IBM P-TECH grade 9 – 14 schools in the City of Baltimore and across the state. These new schools will join the network of innovative IBM P-TECH model schools in Colorado, Connecticut, Illinois, New York, Rhode Island and Australia in connecting high school to college and 21st
century careers.
Below, the Founding Principal of the inaugural IBM P-TECH school in Brooklyn, New York reflects on his school's integrated approach to preparing graduates for college, career
and beyond.
______________________________
IBM P-TECH model schools are engaging diverse groups of young adults across five U.S. states and Australia in rigorous and relevant academic programs that are breaking down barriers to college and middle-class careers. All six students who graduated from Brooklyn P-TECH and education partner the New York City College of Technology with the Associate in Applied Science (AAS) degree received job offers from IBM. Half joined the company in positions paying more than $50,000 per year. The rest opted to continue their educations at four-year colleges and universities – on full scholarships. But is P-TECH all work and
no play?
Educators and parents know that's a bit of a trick question, as the arts and athletics offer important approaches to learning en route to developing well-rounded individuals who typically perform better in academics and the workplace. In addition, sports – along with strong academic preparation – can be a ticket out of poverty for many who otherwise would be unable to afford a college education. That's why it's so exciting that P-TECH's focus on personal success is producing graduates who excel academically, in the workplace and on the field.
On the heels of the U.N.'s adoption in late September of the Sustainable Development Goals (SDGs) for 2030, an Asia Pacific volunteering alliance recently convened a forum for hundreds of youth and development partners from northeast Asia at the Korea Council on Foreign Relations in Seoul.
In his keynote address highlighting the role of volunteers in global development, Young-Mok Kim, president of the Korean International Cooperation Agency (KOICA), stressed the key role of Peace Corps volunteers and the Saemaul Undong village self-help model in Korea's 50-year rise from a low-income to a high-income nation.
The New-York Historical Society's latest exhibition, Silicon City: Computer History Made in New York begins with an event that was an unforgettable part of my life – the 1964 New York World's Fair. Taking my first excursion on public transportation without parents or older siblings, I ventured with my friends to the Fair grounds in Flushing Meadows Park, where we were thrilled to enter the majestic, ovoid building known as "The Egg," that architect Eero Saarinen had designed as the IBM Pavilion. And there, in a crowd that had flocked to the Fair from around the United States and the world, we first glimpsed the possibility that a Computer Age was coming and would affect how we all lived. Back then, of course, it
never occurred to us that the Fair would be history. If anything, we thought it was revealing the future.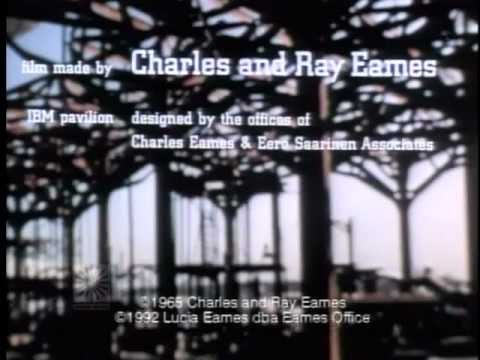 Well, the Fair is history now. Still, though much has changed since 1964, the spirit of innovation that visitors saw inside the IBM Pavilion continues to resonate today. Indeed, as my colleagues and I learned while collaborating with IBM in the development of our exhibition, the very same qualities that, 50 years ago set IBM as a gold standard – creativity, team work, civic engagement – continue to drive its success.
(Versão em português abaixo)
We are still living in difficult times. Governments, municipalities, businesses and families have been going through strong financial constraints, causing development delays in the so called "intelligent territories" — areas using ICT (information and communications technology) to help drive economic development. But we have capitalized on these circumstances to create opportunities to prepare different solutions that will change the face of Faro in the near term, especially regarding energy efficiency, receptivity and encouragement towards entrepreneurship and our rediscovered vocation – the Economy of the Sea.
As the poet used to say, "a dream dreamed alone is a dream; a dream dreamed together is a reality." With our new Community Support Framework for 2014 – 2020, it is precisely our overall perspective that we must form partnerships between the public and private sectors to develop our projects and initiatives. This is important not only to reduce individual financial efforts and create economies of scale, but above all to develop truly deep and structural initiatives.
(Versione italiana Sotto)
When CSVNet approached IBM we were already aware of IBM's On Demand Community program and of the company's long tradition of commitment to addressing societal issues. So it was quite simple to start a conversation with IBM's Corporate Citizenship team in Italy in order to set a common framework on which to build a partnership.
CSVNet is the National Coordination Network of Volunteering Service Centers (CSV), a consortium created in 2003 to provide strength and continuity to the network of service centers established in 1991. Today, CSVNet represents 72 service centers and is one of the most visible, active and vital organizations in the Third Sector (the non-profit sector) in Italy – serving more than 44,000 Volunteering Organizations (VO).