Guest Contributors
IBM, 한국의 산업계에서 필요로 하는 인재육성 지원
As Vice President of the Seoul Career Guidance Teachers' Association, I am keenly aware of the critical relationships among South Korea's senior high schools, colleges and universities, and the job market in our growing economy. The future of Korea is dependent on the development of science and technology, so we are hoping that more of our top students will pursue studies in the natural sciences and engineering.
저는 서울 진로진학상담교사 협회 부회장으로서, 경제성장 속에서의 한국 고등학교, 대학교 그리고 취업 간의 중요한 관계에 대해 대단히 관심이 많습니다. 한국의 미래는 과학, 기술의 발전에 달려있으며, 우리는 우리의 역량 있는 학생들이 자연과학과 엔지니어링을 관심을 갖고 공부할 수 있기를 희망합니다.
In my school, of the 68 percent of students focusing on STEM careers, many are choosing to do medicine. And after 60 teachers attended IBM's recent workshop on STEM careers, we are now able to inspire the students to get involved in Information and Communications Technology (ICT).
저희 학교 1학년 중 68%의 이공계 선택 학생 중 대부분의 우수한 학생들은 의과대학을 진학하기 위해 이공계를 선택했습니다. 지난 8월 27일 60여명의 진로진학상담교사가 IBM의 최근 워크샵에 참여한 이후로, 우리는 학생들이 보다 ICT(정보통신기술)에 관심을 갖도록 독려할 수 있게 되었습니다.
The term "Boot Camp" typically conjures visions of green recruits being drilled in the basics of their chosen discipline. But the group of college students that assembled at the Intrepid Sea, Air & Space Museum for the City University of New York-IBM Watson Case Competition on October 24 and 25, 2014 looked more like a class from Top Gun. More than 300 students from 18 of CUNY's 24 colleges and professional schools registered for the competition that had begun more than a month earlier. And by the time the Intrepid Boot Camp rolled around, the 44 teams that had submitted preliminary business cases had been winnowed to 33.
The CUNY-IBM Watson Case Competition offers teams of young innovators the chance to explore how to use IBM Watson cognitive technology to improve the quality and effectiveness of public undergraduate education and/or help better deliver public services such as public safety, health or transportation. The student teams are competing for a total of $10,000 in prize money made possible by a private foundation. Participants also will be able to apply for Summer 2015 internships, are eligible to apply to CUNY's student entrepreneurial incubator program and participate in the CUNY Entrepreneurship Boot Camp, and have access to the CUNY Entrepreneurship Network in real and virtual space. The goal is to encourage CUNY student entrepreneurs to develop the next generation of jobs and businesses for New York City.
Running a charitable foundation in a time of diminished resources is a constant challenge. At the Foundation Against Cancer, our mission includes both funding medical research in search of new cures and supporting those persons currently challenged by the disease. Over the years, the need for both types of assistance we offer has continued to grow. By the end of 2014, for instance, we expect to have offered €16 million in grants to Belgian scientists – an increase of 28 percent compared to what we provided in 2012. And we will have launched twice as many initiatives to provide health information and deliver assistance to patients and their families as compared to just a few years ago.
We have been focused so intently on supporting the communities we serve that we haven't had time to build the very information technology capacities and competencies that would enable us to be even more effective. That's why we felt so fortunate for the opportunity to engage with IBM to develop a roadmap for meeting our current and future IT challenges.
 by Wim Degrave and Torsen Thomas
To kick-start its 10th anniversary celebrations, World Community Grid is partnering with the University of New South Wales in Australia and the Oswaldo Cruz Foundation (Fiocruz in Brazil) in their research to better understand DNA and proteins – uncovering the hidden superpowers of the natural world. In the article below, the principal investigators of the Uncovering Genome Mysteries project share their thoughts on the program's tremendous potential and the essential role that World Community Grid will play.
____________________________
Our understanding of life on earth has grown enormously since the advent of genetic research. A decade ago, the Human Genome Project added humans to the list of a
dozen organisms whose genomes had been completely sequenced. Today's rapid
DNA sequencing technologies have decoded the genomes of thousands of additional organisms, including many microorganisms that previously could not be studied via conventional methods.
Why is the study of microorganisms so crucial? Microorganisms control a huge variety of natural processes involved in human health, food production, agriculture and aquaculture. They have been developed into antibiotics and other medicines, used to clean water in sewage treatment plants and deployed to mop up oil spills.
As we observe World Food Day on October 16th, more than 800 million people will be hungry. And it's not just this one day. Every single day, in every corner of the world, one out of every nine people lacks adequate food to eat.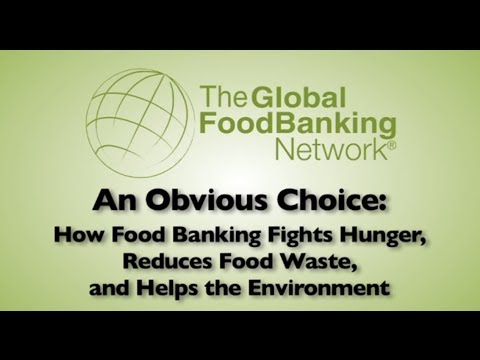 At the same time, more than one-third of all food produced for human consumption is wasted. Instead of filling a hungry stomach, much of this food goes to landfill, where it immediately begins to produce methane gas, a greenhouse gas with more than 26 times the heat-trapping capacity of carbon dioxide. Greenhouse gas damages our water supply, land, and air – thus substantially harming this and future generations.
Mayors are using data and analytics as the basis of collaboration with nonprofits, local agencies and others to improve the quality of life for city residents. Addressing such essential issues as health care delivery and public safety in an era of diminishing resources requires a smarter approach to identifying and making use of actionable information.
At this week's IBM THINK Forum in New York City, leaders from around the world will gather to discuss the transformational convergence of government services and big data. Tune in to the IBM THINK Forum on October 8 and 9 to discover how big data is helping decision makers engage with the people they serve.
Read "Cities at Forefront of Using Technology and Data to Solve Problems"
Myung J. Lee is Executive Director of Cities of Service, a coalition of nearly 200 cities whose mayors are committed to using volunteer service to solve local pressing challenges.
Perth – Australia's most westerly capital city – is known for its sunshine, its natural beauty and its relaxed pace. With an estimated population of a little over 1.97 million, Perth is Australia's fourth most populous region and is growing rapidly. And that growth requires a strong and considered strategy for city development.
To ensure that we provide the best possible services to our citizens now and well into the future, it was clear to us that Perth needed to be smarter in the way we collated, distributed, accessed and used key infrastructure data. Transport, water, energy and other infrastructure utilities need to be in sync with each other for us to be able to plan and use resources in a valuable and efficient way.
September 11th, 2014
13:25
American students generally lose about two months' worth of grade-level learning equivalency over the summer months. This summer learning loss is especially problematical among low-income children, who often lack access to learning opportunities outside of school. That's why Camp Fire actively engages children in central Texas through our Camp Fire Summer Camp. Our goal is to expose children to STEM disciplines such as environmental science, biology, physics and engineering in an environment that's instructive and fun. We want to help ensure that a child's summer break from school isn't a break
from learning.
This summer, IBM invited our young campers to participate in the refinement of leading IBM Watson technology that will enable computers to respond to children's verbal cues – essentially allowing children to converse with and learn from computers using natural language. IBM Watson technology was developed to analyze unstructured data, so getting unadulterated input from our summer campers was a great way to teach Watson about how children think, and how to communicate with them.
The Sankara Eye Institutions provide comprehensive eye care to the rural and urban poor across India. Every week, our outreach teams of physicians and paramedics visit slum areas as far as 400 kilometres (249 miles) from our hospital to identify patients in need of treatment for surgically curable eye diseases. We provide the treatment and post-operative follow up as part of our mission to reach across the cultural, geographical and socio-economic divides that rob nearly six million Indians each year of their eyesight.
Eighty percent of our patients receive their care free of charge as part of our nearly 40-year endeavor that has brought light and color to more than one million people. Over the last year alone, Sankara Eye Institutions screened more than 357,000 patients and helped nearly 141,000 people regain their sight and dignity. Our "Rainbow" pediatric program evaluated more than 270,000 children last year, and helped more than 5,000 of them avoid a sightless future. Overall, our community outreach programs have touched more than 67 million Indians across nine states.