IBM Culture of Service
As a Road Warrior based in Orlando, USA, I often travel Monday through Thursday – returning home only for the weekend. But even with my mobile lifestyle, I've had countless opportunities through IBM to contribute my time and expertise to my community. Since joining IBM two years ago, I've engaged in several projects that have provided outlets for
my desire to serve.
I had the pleasure of joining IBM during the year of our centennial year, and participated in our Centennial Celebration of Service. On that day, more than 300,000 IBM volunteers in 122 countries organized more than 5,000 projects through which we contributed more than 3.2 million hours of service. And after that day, IBMers continued to give – donating nearly
1 million additional hours of service around the world.
Over the last several years, corporate citizenship programs have begun to refocus their efforts from "responsibility" to "opportunity." In other words, companies now realize that they can affect positive societal results by applying time, talent and technology to the common (and uncommon) challenges faced by people around the world. By intertwining corporate citizenship with business strategy, companies can advance their business goals while bringing about real, sustainable change.
WomenCorporateDirectors (WCD) recently bestowed their "Visionary Award for Shared Value" on IBM in recognition of our "outstanding corporate governance and corporate citizenship" efforts. IBM Director and Rensselaer Polytechnic Institute President Shirley Ann Jackson accepted the award on our behalf.
IBM's corporate citizenship strategy is global. We identify and act upon opportunities to apply our technology and expertise to societal problems, and scale existing programs to achieve maximum benefit. We empower employees and others to serve their communities. And we integrate corporate citizenship and social responsibility into every aspect of
our company.
I recently was in Taiwan, where our employees are very keen on helping students maximise their potential through training for STEM careers (Science Technology, Engineering and Math). More than 300 IBM Taiwan employees have worked with more than 3,000 Taiwanese students since 2008, and this work continues today. In 2012, IBM Taiwan partnered with our client China Steel Corporation to grow volunteer participation and reach an even larger number of students. And in 2013, we will partner with China Steel Corporation and Tatung Company to provide a total of 400 volunteers to participate in nine high schools in Taipei
and Kaohsiung.
I have to admit, community volunteering was not on my to-do-list or a focus for me. But that changed as my career and networks broadened, and I became aware of all of the different groups wanting to give back to my community – especially the school boards on the east side of Ontario's Greater Toronto area.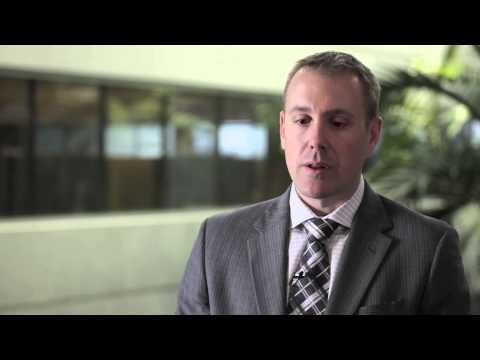 My first real brush with community volunteer work was in 2010 when fellow IBMer Judy Wityszyn approached me with an offer to run a five-day summer camp in the Durham, Ontario region. The camp was hosted at a large secondary school, and drew seventh and eighth graders from 16 feeder schools. I'd been involved in smaller initiatives like Engineers Week and IBM's IGNITE camps, though typically at arm's length. Little did I know that this summer camp would be my first involvement many such programs, and that my leadership role would increase.
In my new article for Corporate Responsibility Magazine, I discuss the strategy and cultural orientation behind how IBM's Corporate Service Corps solves problems, grows leaders, and builds markets. Of course, discussions of business "strategy" are nothing new. But what differentiates IBM is the extent to which we integrate corporate citizenship into business strategy. As you'll read in the article, our innovative approach to corporate citizenship has its roots in a culture of service that stretches back to our beginnings more than a century ago. Now in the 21st Century – as governments, nonprofits and corporations struggle with global challenges that are too big for any single sector to manage alone – we are helping to evolve corporate citizenship into a set of replicable practices that create real and sustainable value.
Please read and share this article, and share your thoughts on how all of us can work together to make our planet smarter.
Stanley S. Litow is IBM's Vice President of Corporate Citizenship & Corporate Affairs and President of the IBM International Foundation.
Related Resources:
IBM Deploys Talent, Technology and Innovation for Global Social Progress
Corporate Responsibility Must Be Integral to Corporate Culture
In 2012, IBM Corporate Citizenship & Corporate Affairs (CCCA) received major citizenship awards in Australia, Brazil, India, Ireland, Spain and Russia. Below, CCCA Specialist Victoria Voronova details IBM's win of Russia's 2012 PEOPLE INVESTOR Award.
__________________________________________________
(Русская версия ниже)
IBM Russia and Corporate Citizenship & Corporate Affairs (CCCA) recently received the 2012 PEOPLE INVESTOR Award – one of the most prestigious awards for corporate social responsibility (CSR) initiatives in Russia. PEOPLE INVESTOR is a comprehensive business investment project that focuses on developing Russia's human capital potential. The project is supported by the Russian Managers Association – an independent, nationwide non-governmental organization (NGO) that focuses on the comprehensive promotion of Russia's integration into the world economy; establishing constructive dialogue between government and business; and sustaining a positive image of Russian business locally, nationally and internationally. The Association is widely supported by the Russian government.
| | | | |
| --- | --- | --- | --- |
| | | |  by Maria Jesús Pérez and Silvia Loro |
IBM Spain recently received the CODESPA Foundation Award for Corporate Volunteering in recognition of the On Demand Community program. CODESPA is a leading non-profit organization that helps economically disenfranchised individuals and communities in Africa, Asia and the Americas learn to help themselves. Among the most prestigious corporate social responsibility (CSR) awards in Spain, the CODESPA Foundation Award recognizes the contributions of the public and private sectors in the fight against poverty.
_______________________________________________
(Versión en español abajo)
In our 10 years of experience in CODESPA, we got the idea that Corporate Volunteering (CV) for Development provides an effective bridge between companies and different realities and can produce significant changes both in the company and in society. In Corporate Volunteering for Development, the company supports its employees to perform a volunteer activity that contributes to the eradication of poverty. (Note: The video below is in Spanish, but its message is globally accessible.)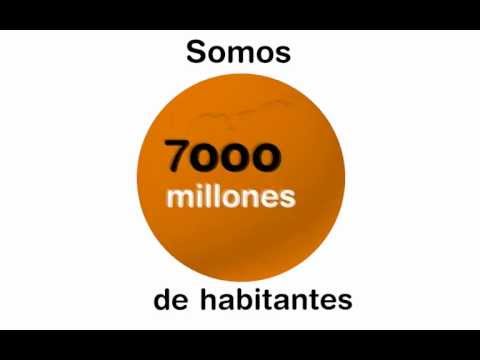 Given the nature of the CV for Development, in which many different actors interact to achieve the same goals, the benefits and the impacts coming from them can cover several areas that affect not only the company, but employees and non-governmental organizations (NGOs) as well.
You may have suspected that IBM was the nation's most community-minded company. Now you have proof. Last week, BloombergBusinessweek published the first-ever Civic 50, a groundbreaking national initiative to identify the 50 companies having the greatest community impact. IBM was ranked No. 1.
By identifying how companies are using their time, talent, and financial resources to improve their communities, The Civic 50 sets the standard for corporate civic engagement nationwide. Working with The National Conference on Citizenship, Points of Light developed The Civic 50 to inspire companies seeking to become better partners in their communities. This year's top five companies are:
IBM
Citi
AT&T
Aetna
Capital One Financial
The Civic 50 survey today named IBM America's Number 1 most community-minded company. The survey is conducted by the National Conference on Citizenship and
Points of Light in partnership with Bloomberg, LP. It is the first comprehensive ranking of the S&P 500 corporations that best use their time, talent, and resources to improve the quality of life in the communities where they do business.
A key factor in IBM's Number 1 ranking was the work we do through our Corporate Service Corps (CSC) , which delivers a triple benefit to our company and to the communities we serve:
Communities have their problems solved.
IBMers receive leadership training and development.
IBM develops new markets and global leaders.
Through CSC, our education initiatives, the Smarter Cities Challenge and other innovative programs, IBM interweaves citizenship and business strategy into an integrated approach to making the world a better place. We are honored to be recognized as the leader among companies that give of their time and expertise – not just their cash – in service to the greater good.
Related Resources:
BloombergBusinessweek: Volunteerism as a Core Competency
The Civic 50: Companies Making a Difference in Communities
IBM Tops Ranking of America's Top 50 Community-Minded Companies
Forbes: IBM Deploys Time, Talent and Innovation for Global Social Progress
Harvard Business Review: IBM "Enriches the Ecosystem"