IBM Leadership
Over the last several years, corporate citizenship programs have begun to refocus their efforts from "responsibility" to "opportunity." In other words, companies now realize that they can affect positive societal results by applying time, talent and technology to the common (and uncommon) challenges faced by people around the world. By intertwining corporate citizenship with business strategy, companies can advance their business goals while bringing about real, sustainable change.
WomenCorporateDirectors (WCD) recently bestowed their "Visionary Award for Shared Value" on IBM in recognition of our "outstanding corporate governance and corporate citizenship" efforts. IBM Director and Rensselaer Polytechnic Institute President Shirley Ann Jackson accepted the award on our behalf.
The ever-growing pace of urbanization brings many challenges to government organizations, including increased demands for services with reduced sources of revenue, and calls for more accountability, openness and transparency. Forward thinking public sector leaders know that they can – and must – convene the right people, technologies and strategies to support growth and prosperity. Simultaneously, they also must ensure a safe and healthy environment in which their citizens may enjoy a high quality of life.
Enabling growth and prosperity requires collaboration – across boundaries and among organizations and departments – in ways that might have been previously unthinkable. Technological improvements are enabling governments to share not only big machines
like backhoes and emergency vehicles, but also services, big data analytics and
computing capabilities.
In my new article for Corporate Responsibility Magazine, I discuss the strategy and cultural orientation behind how IBM's Corporate Service Corps solves problems, grows leaders, and builds markets. Of course, discussions of business "strategy" are nothing new. But what differentiates IBM is the extent to which we integrate corporate citizenship into business strategy. As you'll read in the article, our innovative approach to corporate citizenship has its roots in a culture of service that stretches back to our beginnings more than a century ago. Now in the 21st Century – as governments, nonprofits and corporations struggle with global challenges that are too big for any single sector to manage alone – we are helping to evolve corporate citizenship into a set of replicable practices that create real and sustainable value.
Please read and share this article, and share your thoughts on how all of us can work together to make our planet smarter.
Stanley S. Litow is IBM's Vice President of Corporate Citizenship & Corporate Affairs and President of the IBM International Foundation.
Related Resources:
IBM Deploys Talent, Technology and Innovation for Global Social Progress
Corporate Responsibility Must Be Integral to Corporate Culture
Perhaps the most exciting aspect of innovation is its potential to enable positive societal change. Citizens around the world will reap the benefits of this change as the cost of computing power decreases while the performance we get from these systems increases. Couple this with the fact that we create 2.5 quintillion bytes of data everyday, and governments have an optimal opportunity to develop "data for the public good."
The path forward for using data to improve citizens' lives and the public good requires new ways of managing and accessing that data. Governments need to start thinking about their data as a natural resource that can have a profound impact on how they address societal challenges such as energy conservation, health care, and transportation. The most open and cost-effective way of doing this is by managing data with cloud computing systems.
When CUNY Chancellor Matthew Goldstein and I began working with the New York City Department of Education on creating the Pathways in Technology Early College High School (P-TECH), our top priority was connect education to jobs.
Why?
The U.S. economy will create 14 million "middle skill" jobs over the next 10 years, but we don't have the people to fill them.
Right now in New York City, more than 300,000 jobs – most requiring the types of STEM (Science, Technology, Engineering, Mathematics) and workplace skills training that P-TECH students receive – remain unfilled, even in the midst of high unemployment rates.
The undeniable fact is that a high school education is not enough to enable our young people to obtain (and maintain) middle-class careers.
What are we doing about it?
Read what Matt and I have to say in CRAIN'S New York Business about the critical connection between education and jobs, about P-TECH's breakout success, and about why President Obama called for schools across the nation to "equip graduates for the demands of a high-tech economy" in his February State of the Union address.
Stanley S. Litow is IBM's Vice President of Corporate Citizenship & Corporate Affairs and President of the IBM International Foundation. Mr. Litow is a former Deputy Chancellor of the New York City Public Schools.
Related Resources:
President Praises P-TECH in State of the Union Address
Governor Cuomo and IBM Announce Public-Private Partnership to Prepare NYS Students for High-Skills Jobs of the Future
REPLAY: Stanley Litow Discusses Connecting Education to Jobs on NPR's "On Point"
On International Corporate Philanthropy Day, CECP is excited to recognize IBM as a recipient of the 13th Annual Excellence Awards. CECP's independent cross-sector Selection Committee chose IBM's Smarter Cities Challenge (SCC) from among a competitive pool as the winner of the coveted Chairman's Award for companies with revenues of $20 billion and more. IBM becomes CECP's first ever two-time prize winner, as they were previously recognized in 2001. The Excellence Awards, which have been presented every year since 2000, provide CECP with case studies of impactful corporate engagement in society. The four criteria on which the CECP Excellence Awards are evaluated are: CEO leadership, innovation, partnership, and measurement. Award-winners such as IBM excel in all four categories and thus make a positive impact in their communities. The payoff is global business leadership.
IBM's SCC hit it out of the park on CECP's four standards of excellence:
BREAKING NEWS:
GOVERNOR CUOMO AND IBM ANNOUNCE PUBLIC-PRIVATE PARTNERSHIP
TO PREPARE NYS STUDENTS FOR HIGH-SKILLS JOBS OF THE FUTURE 
In his February 12 State of the Union address, President Obama gave a lengthy mention to Brooklyn's Pathways in Technology Early College High School (P-TECH), and the need to replicate the P-TECH model to connect American education to jobs more effectively.
"Let's also make sure that a high school diploma puts our kids on a path to a good job. Right now, countries like Germany focus on graduating their high school students with the equivalent of a technical degree from one of our community colleges…. At schools like P-Tech in Brooklyn, a collaboration between New York Public Schools, The City University of New York, and IBM, students will graduate with a high school diploma and an associate's degree in computers or engineering….

We need to give every American student opportunities like this. Four years ago, we started Race to the Top – a competition that convinced almost every state to develop smarter curricula and higher standards, all for about 1 percent of what we spend on education each year.  Tonight, I'm announcing a new challenge to redesign America's high schools so they better equip graduates for the demands of a high-tech economy. We'll reward schools that develop new partnerships with colleges and employers, and create classes that focus on science, technology, engineering, and math – the skills today's employers are looking for to fill jobs that are there right now and will be there in the future."
– President Barack Obama
The President's call to action signals widespread recognition of our opportunity to make American education more academically rigorous and economically relevant as we close the skills gap and position the U.S. for long-term economic growth.
At the December 7th "Educating Tomorrow's Workforce: Preparing Students to Compete in the 21st Century Economy" forum in Albany, New York, State Commissioner of Education John King, Pathways in Technology Early College High School (P-TECH) Founding Principal Rashid Ferrod Davis, the President and CEO of the Business Council of New York State, and many other education and industry leaders got down to brass tacks about what New York – and by extension, the nation – needs to do to:
Make education more academically rigorous and economically viable so that graduates have a clear pathway from school to careers,
Replicate the P-TECH success story statewide and nationwide so that all students – not just a handpicked few – have access to opportunity, and finally
Ensure that the 14 million new jobs that the U.S. will create over the next 10 years can be filled with homegrown talent.
I address these issues in A Pathway to Prosperity for New York State, my new article on The New York Business Council's Capital Business Blog, and Citizen IBM will continue to cover the latest thinking from educators, employers and policy makers on this critical issue.
Related Resources:
WEBCAST REPLAY: Educating Tomorrow's Workforce:
Preparing Students to Compete in the 21st Century Economy
VIDEO: New York State Commissioner of Education John King:
Replicating the P-TECH Model
New York Times: At Technology High School, Goal Isn't to Finish in 4 Years
Citizen IBM: P-TECH: Where We Are Now
DOWNLOAD: STEM Pathways to College and Careers Schools: A Development Guide
DOWNLOAD: Enterprising Pathways: Toward a National Plan of Action for Career and Technical Education
Taking that first step will often enable new opportunities and give life direction. That's what I've learned as an IBMer, and it's given me a community focus that has shaped my career.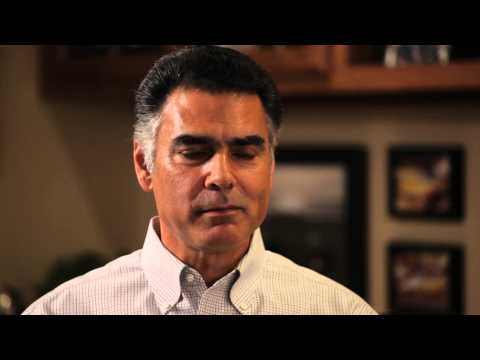 Early in my career, IBM gave me a great opportunity to volunteer for Junior Achievement of Southern California, teaching business skills to high school students. Although I had done some volunteering in the community, the thought of teaching a high school class was rather intimidating. I wouldn't have done it without the support of IBM and my colleagues who had participated, but I'm glad I did. Seeing how the students responded to someone from the business world was a real surprise to me. They all wanted to know what it takes to get a job at a company like IBM, and what it's like to work here. It was a very rewarding experience that has had a lasting impact on me.