P-TECH
Over the last several years, corporate citizenship programs have begun to refocus their efforts from "responsibility" to "opportunity." In other words, companies now realize that they can affect positive societal results by applying time, talent and technology to the common (and uncommon) challenges faced by people around the world. By intertwining corporate citizenship with business strategy, companies can advance their business goals while bringing about real, sustainable change.
WomenCorporateDirectors (WCD) recently bestowed their "Visionary Award for Shared Value" on IBM in recognition of our "outstanding corporate governance and corporate citizenship" efforts. IBM Director and Rensselaer Polytechnic Institute President Shirley Ann Jackson accepted the award on our behalf.
When President Obama says that "science holds the key to our survival as a planet
and prosperity as a nation," it became our call, as educators, to rise to the challenge
of developing future innovators. Today, more than ever, we need innovators that will
shape our world with their creativity, critical thinking, and commitment to improving the
lives of humankind. We need innovators who will use their imagination to see what
has yet to be seen, create what has yet to be created, and dream what has yet to be dreamt. And that is exactly what we are doing each day at Chicago Public Schools'
Sarah E. Goode STEM Academy.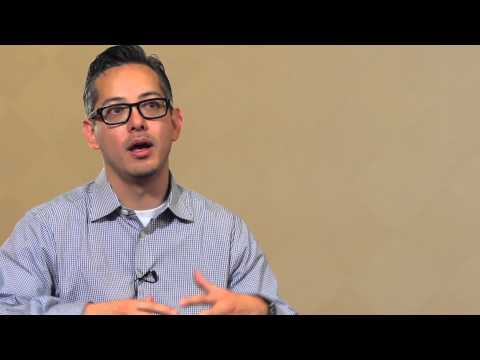 This year, I was blessed with the opportunity to cultivate an educational community focused on innovation through science, technology, engineering and mathematics as the founding principal of Goode STEM Academy. I left the corporate world to become an educator because I wanted to spark the imagination of young innovators and inspire young students to use education as the gateway to a better future. At Goode STEM Academy, I've made it our mission to strive each day to spark innovation and technological advancement, as well as to better prepare our student innovators with the skills necessary to succeed in higher education and the workplace.
In referring to Brooklyn, New York's Pathways in Technology Early College High School
(P-TECH) in the February 12 State of the Union address, President Obama said "We need to give every American student opportunities like this." The "opportunity" the President spoke of was the chance for motivated public school students to earn both a high school diploma and an associate degree as part of a program designed to connect their training directly to employment upon graduation.
The first P-TECH-model school is halfway through its second year in Brooklyn, was replicated across five schools in Chicago last fall, and is in the planning stages in other U.S. cities. All eyes are on New York City as one of the nation's largest public education systems forges new alliances to strengthen the connections between educators and employers to help ensure successful and productive futures for our young people.
I am privileged to serve as Chairman of Governor Andrew Cuomo's New NY Education Reform Commission, which is finalizing recommendations to incorporate three major themes across New York's education system: alignment, access, and quality.
When CUNY Chancellor Matthew Goldstein and I began working with the New York City Department of Education on creating the Pathways in Technology Early College High School (P-TECH), our top priority was connect education to jobs.
Why?
The U.S. economy will create 14 million "middle skill" jobs over the next 10 years, but we don't have the people to fill them.
Right now in New York City, more than 300,000 jobs – most requiring the types of STEM (Science, Technology, Engineering, Mathematics) and workplace skills training that P-TECH students receive – remain unfilled, even in the midst of high unemployment rates.
The undeniable fact is that a high school education is not enough to enable our young people to obtain (and maintain) middle-class careers.
What are we doing about it?
Read what Matt and I have to say in CRAIN'S New York Business about the critical connection between education and jobs, about P-TECH's breakout success, and about why President Obama called for schools across the nation to "equip graduates for the demands of a high-tech economy" in his February State of the Union address.
Stanley S. Litow is IBM's Vice President of Corporate Citizenship & Corporate Affairs and President of the IBM International Foundation. Mr. Litow is a former Deputy Chancellor of the New York City Public Schools.
Related Resources:
President Praises P-TECH in State of the Union Address
Governor Cuomo and IBM Announce Public-Private Partnership to Prepare NYS Students for High-Skills Jobs of the Future
REPLAY: Stanley Litow Discusses Connecting Education to Jobs on NPR's "On Point"
BREAKING NEWS:
GOVERNOR CUOMO AND IBM ANNOUNCE PUBLIC-PRIVATE PARTNERSHIP
TO PREPARE NYS STUDENTS FOR HIGH-SKILLS JOBS OF THE FUTURE 
In his February 12 State of the Union address, President Obama gave a lengthy mention to Brooklyn's Pathways in Technology Early College High School (P-TECH), and the need to replicate the P-TECH model to connect American education to jobs more effectively.
"Let's also make sure that a high school diploma puts our kids on a path to a good job. Right now, countries like Germany focus on graduating their high school students with the equivalent of a technical degree from one of our community colleges…. At schools like P-Tech in Brooklyn, a collaboration between New York Public Schools, The City University of New York, and IBM, students will graduate with a high school diploma and an associate's degree in computers or engineering….

We need to give every American student opportunities like this. Four years ago, we started Race to the Top – a competition that convinced almost every state to develop smarter curricula and higher standards, all for about 1 percent of what we spend on education each year.  Tonight, I'm announcing a new challenge to redesign America's high schools so they better equip graduates for the demands of a high-tech economy. We'll reward schools that develop new partnerships with colleges and employers, and create classes that focus on science, technology, engineering, and math – the skills today's employers are looking for to fill jobs that are there right now and will be there in the future."
– President Barack Obama
The President's call to action signals widespread recognition of our opportunity to make American education more academically rigorous and economically relevant as we close the skills gap and position the U.S. for long-term economic growth.
Now in its second year, New York's Pathways in Technology Early College High School
(P-TECH) recently hosted a Mentor Day to better connect the school's ninth and 10th graders with the IBM volunteers who are helping them navigate their academic and workplace learning programs. Each student, faculty and staff member at P-TECH is
paired with an IBM mentor as part of the partnership that is preparing P-TECH graduates
for college and career success – building in-demand skills for future needs in the areas
of Big Data, Cloud Computing, Mobile Computing and Social Business. Below, IBMer
Karen R.Thompson writes about why she mentors at P-TECH.
________________________________________
As a child growing up in Alabama, there was nothing off limits to me. I had major support from my parents, school and church. I grew up with an excellent view of the world and of the goals I wanted to accomplish. Now that I have migrated north, I have noticed that many children in the inner city don't have the same opportunities or support that I had to help me succeed. I became a mentor at P-TECH to do my part to bridge that gap.
As a P-TECH mentor, I have the privilege of imparting knowledge and pledging my support to help one young person reach his educational and life goals. I want my protégé Oliver to know that nothing in life is impossible – that education creates access, which opens doors to his heart's desires. The education Oliver is receiving at P-TECH is giving him a head start on college courses in the 10th grade. How awesome is that!
At the recent "Educating Tomorrow's Workforce: Preparing Students to Compete in the 21st Century Economy" forum in Albany, New York, State Commissioner of Education John King joined education and industry leaders to discuss what New York and the nation need to do to connect education more directly to jobs. Below, Commissioner King speaks with Citizen IBM about his vision for education reform.
__________________________
Citizen IBM: The November 2011 Center for an Urban Future Mobility Makers study indicated that only 28 percent of New York's community college students complete their two-year associate's degrees within six years. Meanwhile, 80 percent of students in The City University of New York (CUNY) require remedial work – courses that cost college tuition to catch them up on learning they should have received in high school. What guidance can the New York State Education Department offer to districts around the state to help their schools improve their graduates' preparation for college and career?
Commissioner King: It has never been more critical for students to be college and career ready when they graduate high school. To secure the long-term success of New York and the country, we need to better ensure that students are provided a world class education to compete in the 21st Century global economy. Far too many students require remediation once they get to college, and we know that the more remedial courses a student takes, the less likely it is that the student will stay in college and finish his or her degree.
Citizen IBM blogged live from the Classroom to Career conference at the Roosevelt House Public Policy Institute at Hunter College in New York City.
This forum gathered thought leaders and experts in K-12 and post-secondary education and training, government, and business for a discussion of how to address America's skills gap. The forum was designed to promote a dialogue on the future of education, and on the role of public-private partnerships in driving U.S. economic competitiveness.
Please comment on the discussion below to keep the conversation going.
_____________________________________________________
All Times Eastern Daylight Time (EDT)
Remarks by U.S. Secretary of Education Arne Duncan
You can't have great schools without great leadership, and P-TECH is doing a great job.
I am more and more convinced that the skills crisis is a huge wake-up call for those of us in education to do more. Students need to know that what they're doing is relevant and will lead to good jobs. P-TECH students understand that. By contrast, some students drop out of school because it's too easy, not too hard. They're not engaged.
My plea to the business community here is that we need you to do more. Educators can't do it by themselves. If you want the next generation of consumers to buy your products or work in your firms, you have to help prepare them.
When you see companies like IBM stepping up, it's amazing what can happen. Mentorships, internships and more help motivate students who often have to overcome a wide variety of obstacles from challenging home lives to lengthy commutes just to get to school.
We also need you to help break down the barriers of social isolation. We also need to establish and maintain high standards. We can't reduce standards to make politicians look good. The business community has to demand high standards, both for achievement and for graduation rates. They have to walk the walk, not just talk the talk.
Finally, the business community needs to get its employees involved. We need to pressure ourselves to speed up, not slow down. The education system has not kept up with changes in the global marketplace. The middle class, skilled labor jobs that once were available to high school dropouts are gone and they're not coming back.
In my op-ed in today's U.S. News & World Report, I write about the critical relationship between education and jobs, and why it is essential for the U.S. to commit to both supporting and innovating education. With unemployment stubbornly high while tens of thousands of good jobs are waiting to be filled, we need to ensure that our young people receive educations that are academically rigorous and economically relevant.