P-TECH
I was born in Trinidad and began my life in America at the age of two. Like many families, my parents came to New York seeking the American Dream and a better future for me and my sisters. After our arrival, my family moved around a bit until we finally settled in a part of Brooklyn we could afford.
After briefly attending a neighborhood public school, my parents transferred me to
St. Rita, a Catholic middle school, hoping to get me away from the violence and disarray of my surroundings.
Growing up in a religious household, the strict atmosphere of St. Rita was nothing new. Back home in Trinidad, discipline and religion went hand in hand, and my parents made sure to bring along those principles with them, to raise me with respect, determination and will—which I applied to every aspect of my life and for which I will forever be thankful.
Janiel Richards, 18, is the oldest of four siblings and recently graduated from P-Tech in Crown Heights, Brooklyn, where she earned both her high school diploma and her Associate in Applied Science degree in computer information systems from the New York City College of Technology. There are now 60 P-TECH schools and 200 industry partners. A version of this article originally appeared on GradNation.org.
Related Resources:
At this week's Milken Institute Global Conference, I joined an exciting and important discussion about closing the disconnect between education and college and career readiness. Watch and share the video of this discussion to learn how public-private partnerships – not finger pointing or assessing blame – are essential to ensuring that today's and tomorrow's high school graduates have the academic and workplace skills
they need to succeed.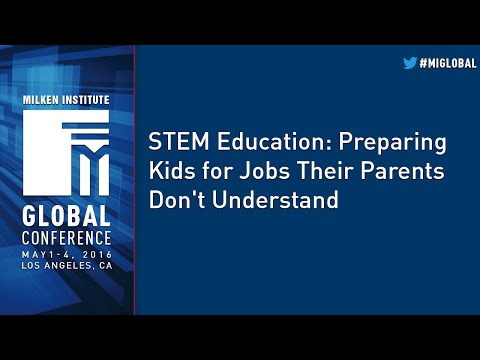 A former Deputy Chancellor of the New York City Schools, Stanley S. Litow is
IBM's Vice President of Corporate Responsibility & Corporate Affairs and an architect
of the IBM P-TECH grade 9 to 14 program.
Related Resources:
Why America Needs P-TECH to Succeed
by Rashid Ferrod Davis and Stanley S. Litow
However successful, innovative models in education can become subject to critiques – especially if the model has received national and international acclaim. IBM P-TECH
was launched with ambitious goals in 2011. At stake was the future of an underserved generation of young people, the yawning gap between the needs of industry and our schools' ability to meet those needs, and America's viability in an increasingly competitive global economy. P-TECH offered a common-sense, affordable solution to these challenges. And while the model is still evolving and growing, it's already delivering on that promise.
We designed P-TECH as a grade 9 to 14 program to address America's disappointingly low college completion rates – rates that are even lower for low-income students of color. The indisputable fact is that the college completion rate for low-income 24-year olds increased from only 6 percent to only 9 percent between 1970 and 2013. When 91 percent of low-income 24-year olds fails to complete college, our education system – and our nation – has a problem of significant proportion.
Each wave of human innovation has required new skills. From the Industrial Revolution to the post-industrial digital age, economic growth and positive societal transformation have been driven by education and skills. Innovations have enabled entirely new industries, new ways of doing things and even new ways of conceptualizing our world. And as the pace of innovation continues to increase, access to education has never been more important.
Read the rest of this article on The Huffington Post.
Related Resources:
VIDEO: Creating Pathways to STEM Careers
Randi Weingarten and Stanley Litow: On the Path to the Middle Class
Randi Weingarten: Reclaiming the Promise of Career and Technical Education
Ernest Logan: Reauthorized Perkins Act Will Strengthen Education-to-Employment Connection
A huge part of growing is calculating risks and making decisions. It is true in business; taking calculated risks is vital to a company's success. Big or small, startup or a 104-year-old global business, companies that take risks continue to innovate, grow their business and better the world. And for personal growth, risk-taking is also beneficial. I'm a strong believer in leaving your comfort zone to follow your dreams and perhaps achieve more than what you first imagined. This is one reason why my conversation with Maria hit close to home for me; I could relate to her sentiments. Who better to learn from than the CMO of IBM Commerce and Social. One key trait she mentioned is being passionate about your job so that you can unlock innovation. The conversation was inspiring and made me realize what it takes to be an incredible thought leader.
"I'm a huge believer in calculated risk-taking – taking smart chances, looking at the data, and making a decision. I think it's also important as leaders to make a decision and not flee from it."
– Maria Winans, CMO, IBM Commerce and Social
On November 23rd, Maryland Governor Larry Hogan, Baltimore Mayor Stephanie Rawlings-Blake, Baltimore City Public Schools CEO Dr. Gregory Thornton, Johns Hopkins University President Ronald Daniels and IBM Corporate Citizenship & Corporate Affairs Vice President Stanley Litow announced Maryland's commitment to open as many as four IBM P-TECH grade 9 – 14 schools in the City of Baltimore and across the state. These new schools will join the network of innovative IBM P-TECH model schools in Colorado, Connecticut, Illinois, New York, Rhode Island and Australia in connecting high school to college and 21st
century careers.
Below, the Founding Principal of the inaugural IBM P-TECH school in Brooklyn, New York reflects on his school's integrated approach to preparing graduates for college, career
and beyond.
______________________________
IBM P-TECH model schools are engaging diverse groups of young adults across five U.S. states and Australia in rigorous and relevant academic programs that are breaking down barriers to college and middle-class careers. All six students who graduated from Brooklyn P-TECH and education partner the New York City College of Technology with the Associate in Applied Science (AAS) degree received job offers from IBM. Half joined the company in positions paying more than $50,000 per year. The rest opted to continue their educations at four-year colleges and universities – on full scholarships. But is P-TECH all work and
no play?
Educators and parents know that's a bit of a trick question, as the arts and athletics offer important approaches to learning en route to developing well-rounded individuals who typically perform better in academics and the workplace. In addition, sports – along with strong academic preparation – can be a ticket out of poverty for many who otherwise would be unable to afford a college education. That's why it's so exciting that P-TECH's focus on personal success is producing graduates who excel academically, in the workplace and on the field.
The New-York Historical Society's latest exhibition, Silicon City: Computer History Made in New York begins with an event that was an unforgettable part of my life – the 1964 New York World's Fair. Taking my first excursion on public transportation without parents or older siblings, I ventured with my friends to the Fair grounds in Flushing Meadows Park, where we were thrilled to enter the majestic, ovoid building known as "The Egg," that architect Eero Saarinen had designed as the IBM Pavilion. And there, in a crowd that had flocked to the Fair from around the United States and the world, we first glimpsed the possibility that a Computer Age was coming and would affect how we all lived. Back then, of course, it
never occurred to us that the Fair would be history. If anything, we thought it was revealing the future.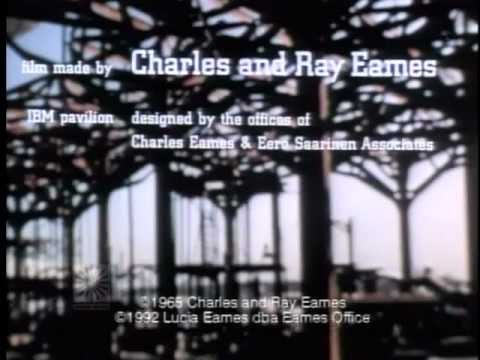 Well, the Fair is history now. Still, though much has changed since 1964, the spirit of innovation that visitors saw inside the IBM Pavilion continues to resonate today. Indeed, as my colleagues and I learned while collaborating with IBM in the development of our exhibition, the very same qualities that, 50 years ago set IBM as a gold standard – creativity, team work, civic engagement – continue to drive its success.
See how the P-TECH 9-14 school model is transforming high school through the eyes of two students, ShuDon and Xzavyen. This video, created for Ted@IBM, demonstrates how this promising model is changing the life trajectories of some of our nation's most underserved young people – putting them on the path to college and meaningful careers.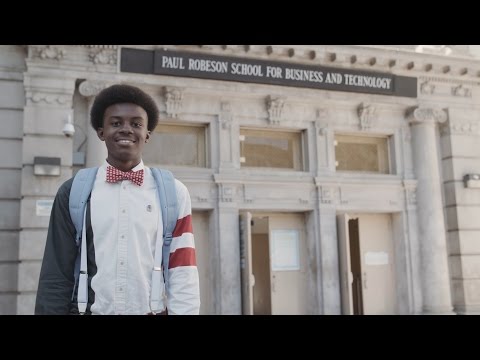 With a network of 40 schools and growing, P-TECH is preparing the diverse and skilled talent needed to fill 21st century jobs.
Grace Suh is Senior Manager for Education with IBM Corporate Citizenship &
Corporate Affairs.
Related Resources:
Learn About the P-TECH 9-14 School Model at P-TECH.org
Metro Focus: Creating Pathways to STEM Careers
NY Education Commissioner MaryEllen Elia Supports NYS P-TECH

IBM P-TECH in Brooklyn and Norwalk
Chigozie Okorie, P-TECH student and intern at the IBM Center for Applied Insights, is conducting a series of executive interviews exploring topics such as the skills necessary for business today and how to prepare students for a very dynamic future.
____________________________
As a kid, I had very colorful and vivid imagination. Whether it was my many Power Rangers drawings or the plate of food I played with, I thought everything I did and ate was a form of innovation. But my kind of innovation at the time wasn't life altering; it wasn't until I was much older that I realized innovation could prove to make a difference in the world. The items we consume and the technology that we use daily are examples of breakthroughs that were once ideas and turned into actual commodities that help improve our lives. At IBM Research, there are projects that do just that and on a global scale, impacting the world. Arvind Krishna, the Senior Vice President and Director of IBM Research, is helping lead the force that strives to use creativity and collaboration to make a technological difference in the world. The interview with Arvind was imaginative, compelling, included awesome mental math, and gave me detailed insight on the creative process of IBM Research; all combined, it made up an amazing learning experience for me.