Public-Private Partnership
Some people may think of our cultural and historical sites as permanent, but we in the preservation field remain very much aware of the delicacy of our cultural heritage. Natural disasters, human aggression and the passage of time all can jeopardize the cultural and historical sites that many of us take for granted. That's why the California-based nonprofit CyArk has operated internationally since 2003 to create a free, 3D digital online library of the world's cultural heritage sites. In 2011, IBM joined forces with CyArk to preserve and share some of California's cultural heritage.
The recent 6.0 magnitude earthquake that rumbled through Northern California focused attention on the need to preserve and protect the State's cultural sites, including Wolf House – the family estate of author Jack London, and a designated California and National Historic Landmark. To help preserve the legacy of the site, CyArk, the California Department of Parks and Recreation and local engineering firm Locus Construction Services initiated the digital archiving process. Assisting them were students from Technology High School in Rohnert Park, California, who volunteered their time as part of an IBM Teachers TryScience project.
On International Volunteer Day 2014, we reflect on the interdependence of service and leadership.
__________________________
The word "volunteer" has lost some of its luster in recent years, and that's unfortunate. In a world where nearly every culture celebrates selflessness and caring for others, it seems only fitting that influential organizations should incorporate service into leadership development. IBM takes this commitment several steps further – not only by integrating citizenship and service into the company's overall business strategy, but by enabling other companies to participate in IBM's Culture of Service, and standing as a global example of how a values-driven organization can affect meaningful and sustainable change.
Read "Why IBM Gives Top Employees a Month to Do Service Abroad"
on the Harvard Business Review Blog
To volunteer is to contribute value by giving of one's self. And when what one gives – time, talent, innovative technologies – has the power to transform its recipient, one does more than simply serve. Deploying cloud and mobile technologies to coordinate disaster relief & recovery or enable management of essential public health issues saves lives. Developing data analytics solutions that make timely transportation possible amid the crushing populations of growing cities moves economies from second-rate to world class. Connecting people – to information, to their governments and to each other – allows us to aggregate our intelligence to preserve our humanity. A culture of service inspires the desire to serve, and provides the opportunities and tools that make service possible.
After launching its first P-TECH school (the Norwalk Early College Academy) this fall, the State of Connecticut plans to open two additional schools in time for the next academic year. Why the rush? Because Connecticut Governor Dannel P. Malloy understands the urgent need to provide a navigable pathway from high school to college and career for his state's young people. P-TECH already is doing that in New York City, across New York State and in Chicago, and now communities in New London and Windham, Connecticut will benefit from IBM's innovative reinvention of American education.
Click here to view full size graphic
Connecticut's announcement of two new Early College Opportunity programs based on the IBM P-TECH model comes on the heels of IBM's release of an updated P-TECH Playbook designed to guide the development of these and future P-TECH schools. The Playbook offers case studies, "best practices" and other resources to help school districts, higher education institutions and corporate sponsors form the public-private partnerships that are essential to connecting education to jobs. By following the Playbook, such cross-sector partnerships will be able to develop the academically rigorous and economically relevant workplace skills curricula that characterize P-TECH schools. These open-admissions schools work within existing budgets to close the gap between college and employment preparedness and the real-world, global demands of the 21st Century.
The Urban Affairs Coalition (UAC) of Philadelphia recently hosted its annual fundraising event, and I was reminded of the valuable partnerships that are helping us transform the quality of life for our city's young adults. The UAC's mission is to "unite government, business, neighborhoods, and individual initiatives to improve the quality of life in the region, build wealth in urban communities, and solve emerging issues." Our partner
IBM Corporate Citizenship & Corporate Affairs has played a critical role in helping us meet our goals. The fundraising event attracted more than $500,000 in donations, and brought together over 900 community and business leaders to help us fulfill our mission.
As the fiscal sponsor for more than 55 partner organizations, UAC provides back-end financial and human resources support that frees non-profit organizations to dedicate
their time, talent and treasure to providing crucial services for more 150,000 adults,
youth and children. UAC aspires to become a high-tech, high-touch, high-quality resource for our partner organizations, and IBM is helping us on this journey. With the help of an
IBM Technology Road Map Impact Grant, we developed a scalable technology strategy that will enable us to meet our partners' needs today and into the future.
IBM created the P-TECH grades 9 through 14 schools model because we recognized a serious societal problem, and had the skill and desire to address it. In short, too many of America's young people were being trapped in unending cycles of poverty (whether or not they could find full-time or part-time work), while American industry – starved for skilled workers – needed to re-sharpen its competitive edge. The solution was not to write checks, but to get involved. Only by fostering a community of stakeholders including educators, employers, governments, parents, teachers and students would we solve a problem together that no single sector could solve alone.
Click here to view full size graphic
Each P-TECH school is a partnership that unites school districts, community colleges
and corporate sponsors in service to a singular goal – to help our young people succeed.
P-TECH schools help students succeed by focusing their education on academic rigor and workplace readiness, by providing each young scholar with a mentor, and by making each graduate first in line for employment consideration with the school's corporate partner. What began in 2011 with one school in Brooklyn, New York is spreading to nearly 40 schools around the nation, and could reach 100 schools by 2016.
What's P-TECH's "secret sauce"? We're sharing the recipe through a new website which houses our updated digital playbook. Together, these resources deliver the tools, case studies, research and guidance that school districts, higher education institutions and businesses can use to establish new P-TECH schools. Whether you are an employer, an educator, a government or community leader, a parent or several of the above, we invite you to examine and share these materials.
Get involved. Speak up. Take action to provide our children with the 21st century education they need and deserve.
Related Resources:
IBM Unveils New Playbook to Expand Innovative P-TECH Schools Across the Nation
New York Governor Cuomo Announces Second Round Winners of P-TECH Awards
Download the New P-TECH Playbook
VIDEO: Why Six Years of High School Is Catching On (PBS NewsHour)
VIDEO: The School That Is Changing American Education (TIME Magazine)
VIDEO: High Schools "made with IBM"
"The School That Will Get You a Job" (TIME Magazine; subscription required)
In business and in education, much of one's success can be traced to fruitful relationships and partnerships. At a recent event in Newburgh, New York, the 50 students of Excelsior Academy – the new P-TECH model school housed at the North campus of Newburgh Free Academy – were introduced to the IBM mentors who will help guide them through their innovative program. Excelsior Academy is one of 16 new P-TECH schools that has opened across New York State this year. Each new school leverages public-private partnerships among school districts, community colleges and corporate sponsors.
The mentor-protégé relationship is essentially important to Excelsior students, who over time will turn to their mentors for guidance, advice, support and encouragement. Similarly, the partnership between the Newburgh Enlarged City School District, IBM and SUNY Orange will create seamless pathways for students to move from the halls of Newburgh Free Academy to the classrooms at SUNY Orange and ultimately, into a productive job with IBM or another of the many employers within the Hudson Valley.
On Veterans Day – and every day – it's time both to celebrate and honor those who have served in our Armed Forces and to consider how we, as individuals and businesses, can play a role in helping our veterans transition back to civilian life. Through new programs and partnerships with nonprofits and other corporations, IBM is working to help veterans – including those who have served in the National Guard – develop and capitalize on their unique skill sets to address the evolving needs of industry.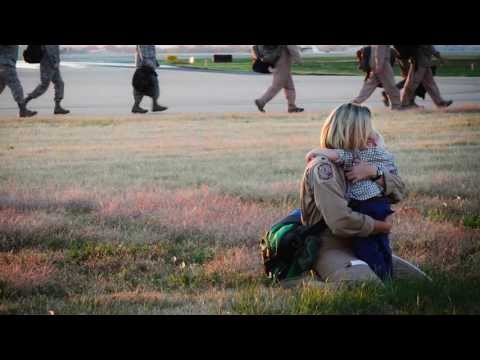 Among the fastest-growing needs across all industry sectors is transforming data into useful and actionable information. Data is the next natural resource, and industry experts predict that businesses will need to hire nearly 200,000 data analysts by the year 2018. With qualified candidates in short supply, and many experienced military veterans seeking to align their skills with civilian markets, IBM saw a natural opportunity to help. Through our Veterans Employment Accelerator program, we're reaching out to qualified veterans with free certification training for IBM's i2 Analyst's Notebook software. Then, after these veterans are certified, IBM and our partners will provide them with special assistance in obtaining employment as data analysts.
The term "Boot Camp" typically conjures visions of green recruits being drilled in the basics of their chosen discipline. But the group of college students that assembled at the Intrepid Sea, Air & Space Museum for the City University of New York-IBM Watson Case Competition on October 24 and 25, 2014 looked more like a class from Top Gun. More than 300 students from 18 of CUNY's 24 colleges and professional schools registered for the competition that had begun more than a month earlier. And by the time the Intrepid Boot Camp rolled around, the 44 teams that had submitted preliminary business cases had been winnowed to 33.
The CUNY-IBM Watson Case Competition offers teams of young innovators the chance to explore how to use IBM Watson cognitive technology to improve the quality and effectiveness of public undergraduate education and/or help better deliver public services such as public safety, health or transportation. The student teams are competing for a total of $10,000 in prize money made possible by a private foundation. Participants also will be able to apply for Summer 2015 internships, are eligible to apply to CUNY's student entrepreneurial incubator program and participate in the CUNY Entrepreneurship Boot Camp, and have access to the CUNY Entrepreneurship Network in real and virtual space. The goal is to encourage CUNY student entrepreneurs to develop the next generation of jobs and businesses for New York City.
Since the latest outbreak of Ebola in sub-Saharan Africa, thousands of people have died from the disease by official count, and the true death toll may be much higher. While Ebola is difficult to contract unless one is exposed to the bodily fluids of a person in the latter stages of the illness, poverty and lack of proper facilities and equipment throughout Africa have made the disease difficult to contain. Add to that the visceral aspects of the affliction, and you have a formula for panic and the spread of misinformation in addition to the real and serious dangers posed by the disease.
That's why IBM has stepped up to combat the Ebola crisis where it lives – deploying our expertise in disaster relief & recovery, data analysis, mobile technology and cloud computing to help governments, health care workers and others on the ground get the tools and information they need to stop Ebola in its tracks.
The IBM Research Lab in Nairobi, Kenya – the continent's first technology research lab – is collaborating with Sierra Leone's Open Government Initiative, Cambridge University, Airtel and Kenya's Echo Mobile on an SMS/toll-free communications channel to collect and share information, and track the disease.
IBMers around the world are taking a leading role in the creation of an Ebola Open Data Repository which will use IBM's SoftLayer cloud technology to provide governments, aid agencies and researchers with free and open access to globally-contributed data related to Ebola.
After deploying best practices in the fight against Ebola, Nigeria has recently
been declared free of the disease. An IBM donation of Connections technology to Nigeria's Lagos State Government will support the country's preparedness against future outbreaks.
Read more about IBM's full portfolio of responses to the Ebola crisis at the links below.
Stanley S. Litow is IBM's Vice President of Corporate Citizenship & Corporate Affairs and President of the IBM International Foundation.
More Information About IBM's Responses to the Ebola Crisis:
IBM Launches Humanitarian Initiatives to Help Contain Ebola Outbreak in Africa
IBM Research – Africa Uses Technology in Ebola Humanitarian Efforts
How Big Data Can Help Beat Ebola