Public-Private Partnership
Over the last several years, corporate citizenship programs have begun to refocus their efforts from "responsibility" to "opportunity." In other words, companies now realize that they can affect positive societal results by applying time, talent and technology to the common (and uncommon) challenges faced by people around the world. By intertwining corporate citizenship with business strategy, companies can advance their business goals while bringing about real, sustainable change.
WomenCorporateDirectors (WCD) recently bestowed their "Visionary Award for Shared Value" on IBM in recognition of our "outstanding corporate governance and corporate citizenship" efforts. IBM Director and Rensselaer Polytechnic Institute President Shirley Ann Jackson accepted the award on our behalf.
When President Obama says that "science holds the key to our survival as a planet
and prosperity as a nation," it became our call, as educators, to rise to the challenge
of developing future innovators. Today, more than ever, we need innovators that will
shape our world with their creativity, critical thinking, and commitment to improving the
lives of humankind. We need innovators who will use their imagination to see what
has yet to be seen, create what has yet to be created, and dream what has yet to be dreamt. And that is exactly what we are doing each day at Chicago Public Schools'
Sarah E. Goode STEM Academy.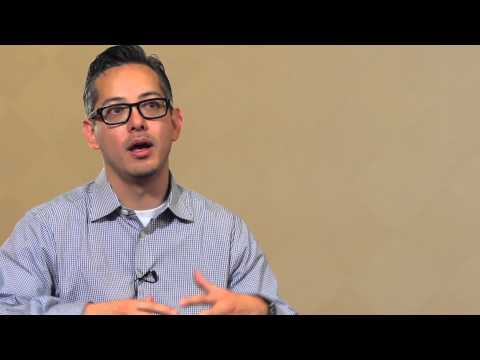 This year, I was blessed with the opportunity to cultivate an educational community focused on innovation through science, technology, engineering and mathematics as the founding principal of Goode STEM Academy. I left the corporate world to become an educator because I wanted to spark the imagination of young innovators and inspire young students to use education as the gateway to a better future. At Goode STEM Academy, I've made it our mission to strive each day to spark innovation and technological advancement, as well as to better prepare our student innovators with the skills necessary to succeed in higher education and the workplace.
The ever-growing pace of urbanization brings many challenges to government organizations, including increased demands for services with reduced sources of revenue, and calls for more accountability, openness and transparency. Forward thinking public sector leaders know that they can – and must – convene the right people, technologies and strategies to support growth and prosperity. Simultaneously, they also must ensure a safe and healthy environment in which their citizens may enjoy a high quality of life.
Enabling growth and prosperity requires collaboration – across boundaries and among organizations and departments – in ways that might have been previously unthinkable. Technological improvements are enabling governments to share not only big machines
like backhoes and emergency vehicles, but also services, big data analytics and
computing capabilities.
In my new article for Corporate Responsibility Magazine, I discuss the strategy and cultural orientation behind how IBM's Corporate Service Corps solves problems, grows leaders, and builds markets. Of course, discussions of business "strategy" are nothing new. But what differentiates IBM is the extent to which we integrate corporate citizenship into business strategy. As you'll read in the article, our innovative approach to corporate citizenship has its roots in a culture of service that stretches back to our beginnings more than a century ago. Now in the 21st Century – as governments, nonprofits and corporations struggle with global challenges that are too big for any single sector to manage alone – we are helping to evolve corporate citizenship into a set of replicable practices that create real and sustainable value.
Please read and share this article, and share your thoughts on how all of us can work together to make our planet smarter.
Stanley S. Litow is IBM's Vice President of Corporate Citizenship & Corporate Affairs and President of the IBM International Foundation.
Related Resources:
IBM Deploys Talent, Technology and Innovation for Global Social Progress
Corporate Responsibility Must Be Integral to Corporate Culture
The year 2007 was a watershed year for the engineering and computer science academic community – marking the end of a long decline in computer science enrollments that had plagued the industry since 1999. While the United States and many industries slipped into a major recession, it was as if American students finally opened their eyes to see that engineering and computer science disciplines held the keys to building stable, sustainable and successful careers. As unemployment rates climbed, state budgets faltered, public funding for higher education declined and college tuition rose, engineering and computer science college enrollments skyrocketed.
While it's true that a student's pragmatic side may direct his or her attention to explore engineering and computer science, starting salaries alone usually do not "close the deal." Students must envision a rewarding and challenging career ahead, and in the past were inspired by – and wanted to be part of – grand challenges such as the Apollo program to land a person on the moon.
Perhaps the most exciting aspect of innovation is its potential to enable positive societal change. Citizens around the world will reap the benefits of this change as the cost of computing power decreases while the performance we get from these systems increases. Couple this with the fact that we create 2.5 quintillion bytes of data everyday, and governments have an optimal opportunity to develop "data for the public good."
The path forward for using data to improve citizens' lives and the public good requires new ways of managing and accessing that data. Governments need to start thinking about their data as a natural resource that can have a profound impact on how they address societal challenges such as energy conservation, health care, and transportation. The most open and cost-effective way of doing this is by managing data with cloud computing systems.
Caterpillar is bringing jobs and manufacturing back from Japan. Ford is investing in and adding hundreds of jobs at an engine factory in Ohio. And, as the President said in his State of the Union address, Apple will start making Macs in America again. These decisions build on the momentum we are seeing in American manufacturing, which has added over half a million U.S. jobs in the last 37 months, the most of any such period since 1986. According to the Boston Consulting Group, on-shoring of U.S. manufacturing is likely to continue as companies recognize higher U.S. worker productivity, increasing labor costs abroad, and other logistical advantages of U.S.-based production.
So what can government and the private sector do to further fuel this trend? And how can we strengthen what Gary Pisano and Willy Shih, of Harvard Business School, refer to as "the commons" – the local business environments where manufacturers draw their resources, their workforce and where they connect to local suppliers?
Strengthen America's Supply Chains
Harvard Business School's Michael Porter and Jan Rivkin noted in FORTUNE that "companies find huge advantages with excellent, nearby suppliers – low logistical costs, rapid problem solving and easier joint innovation." To strengthen America's supply chains, the U.S. Small Business Administration (SBA) has launched an Administration-wide initiative called the American Supplier Initiative.
Today, there are approximately 250,000 to 750,000 small U.S.-based suppliers. The goal of the American Supplier Initiative is to increase market access for these small suppliers, to offer counseling and mentoring services, and to provide ready sources of working capital to support increasing sales. A key part of this initiative is a public-private partnership between the SBA and IBM called Supplier Connection, which is a free portal that makes it easier for large corporations to connect with a wide range of small business suppliers. Suppliers can qualify and sign up here.
In referring to Brooklyn, New York's Pathways in Technology Early College High School
(P-TECH) in the February 12 State of the Union address, President Obama said "We need to give every American student opportunities like this." The "opportunity" the President spoke of was the chance for motivated public school students to earn both a high school diploma and an associate degree as part of a program designed to connect their training directly to employment upon graduation.
The first P-TECH-model school is halfway through its second year in Brooklyn, was replicated across five schools in Chicago last fall, and is in the planning stages in other U.S. cities. All eyes are on New York City as one of the nation's largest public education systems forges new alliances to strengthen the connections between educators and employers to help ensure successful and productive futures for our young people.
I am privileged to serve as Chairman of Governor Andrew Cuomo's New NY Education Reform Commission, which is finalizing recommendations to incorporate three major themes across New York's education system: alignment, access, and quality.
The IBM Smarter Cities Challenge (SCC) is helping 100 cities around the world address some of the critical challenges facing all urban areas. The idea is for some of the company's top talent to collaborate with civic and community leaders to identify pressing issues, and then transform data into actionable information to manage them. Among the results are cities that are safer, more efficient, more sustainable and more livable ("smarter" cities), and which by their example inform and inspire other cities to
become smarter.
One of the critical roles on any Smarter Cities Challenge team is that of the software architect. Unlike traditional architects who design buildings, software architects "design" software solutions. Some of these solution focus on data – evaluating its prevalence across a city's agencies, for example, and structuring its use to help advance the city's goals. Below, software architect and SCC team member Don Dejewski details his role in a
recent engagement.
______________________________
I don't build buildings or plan cities. I'm a software architect, which means that I gather requirements and create solutions from the components of IBM's (and sometimes others') software portfolios. In 2010, I was a member of one of the first IBM Smarter Cities Challenge (SCC) teams in North America. This was my first foray into an SCC engagement, so I didn't know what to expect. All I knew was that SCC teams were assembled to address specific challenges. Each SCC team needs someone to facilitate relationships, someone to build presentations, someone to draft executive overviews, subject-matter experts (of course) and…an architect. But why an architect?
When CUNY Chancellor Matthew Goldstein and I began working with the New York City Department of Education on creating the Pathways in Technology Early College High School (P-TECH), our top priority was connect education to jobs.
Why?
The U.S. economy will create 14 million "middle skill" jobs over the next 10 years, but we don't have the people to fill them.
Right now in New York City, more than 300,000 jobs – most requiring the types of STEM (Science, Technology, Engineering, Mathematics) and workplace skills training that P-TECH students receive – remain unfilled, even in the midst of high unemployment rates.
The undeniable fact is that a high school education is not enough to enable our young people to obtain (and maintain) middle-class careers.
What are we doing about it?
Read what Matt and I have to say in CRAIN'S New York Business about the critical connection between education and jobs, about P-TECH's breakout success, and about why President Obama called for schools across the nation to "equip graduates for the demands of a high-tech economy" in his February State of the Union address.
Stanley S. Litow is IBM's Vice President of Corporate Citizenship & Corporate Affairs and President of the IBM International Foundation. Mr. Litow is a former Deputy Chancellor of the New York City Public Schools.
Related Resources:
President Praises P-TECH in State of the Union Address
Governor Cuomo and IBM Announce Public-Private Partnership to Prepare NYS Students for High-Skills Jobs of the Future
REPLAY: Stanley Litow Discusses Connecting Education to Jobs on NPR's "On Point"