Public-Private Partnership
The Jet-Net Youth and Technology Network, was founded 10 years ago in response to increasing demand for a more highly-skilled workforce in the Netherlands. The network is a joint venture among Dutch companies and pre-college schools in the Netherlands. Jet-Net companies help schools enhance the appeal of their STEM curricula (Science, Technology, Engineering, Mathematics) by using a great variety of activities which help students to gain a better understanding of their future career prospects in industry and technology.
IBM has been a member of Jet-Net nearly since its founding. Over the years, hundreds of IBMers have volunteered to develop and run workshops on such diverse topics as website development, robotics and workplace readiness for Jet-Net member schools. IBM also develops science workshops with other Jet-Net member companies, and participates in
Jet-Net's annual career days, which typically attract between 2,000 and 3,000 students.
Below, Jet-Net Project Leader Sebastiaan Smit talks with Director Gerard Jacobs about
the program's successes, and how it came into being.
_________________________________
Sebastiaan Smit: Where did the idea of Jet-Net come from?
Gerard Jacobs: About 10 years ago, the CEOs of Akzo Nobel, DSM, Philips, Shell and Unilever saw that the growth of well-trained technicians in the Netherlands was going in the wrong direction. These companies wanted and want to stay in the Netherlands. But to be able to maintain a strong presence, the conditions for a well-differentiated labor market needed to be present. You can also say that without knowledge workers there can be no full-knowledge economy, and that is certainly true for the Netherlands.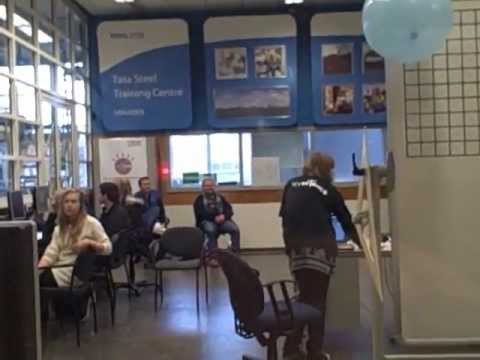 Smit: The core of the Jet-Net concept is the connection between Dutch companies with Secondary Education and Government. In an increasingly global economy, doesn't that limit the concept?
Jacobs: We think that the concept is strong enough and flexible enough to keep us going, even in a globalised economy. During 10 years of operation, we've seen more and more knowledge sharing with a number of European countries – many of which are actually looking at our concept because of its added value. For example, Jet-Net launched in Denmark last autumn, and the President of the European Commission – José Manuel Barroso – supports our initiative. According to Sr. Barroso, by connecting the worlds of education and industry, Jet-Net is providing a powerful example of how Europe can make the most of its potential to turn innovation into growth and jobs for the future.
BREAKING NEWS:
GOVERNOR CUOMO AND IBM ANNOUNCE PUBLIC-PRIVATE PARTNERSHIP
TO PREPARE NYS STUDENTS FOR HIGH-SKILLS JOBS OF THE FUTURE 
In his February 12 State of the Union address, President Obama gave a lengthy mention to Brooklyn's Pathways in Technology Early College High School (P-TECH), and the need to replicate the P-TECH model to connect American education to jobs more effectively.
"Let's also make sure that a high school diploma puts our kids on a path to a good job. Right now, countries like Germany focus on graduating their high school students with the equivalent of a technical degree from one of our community colleges…. At schools like P-Tech in Brooklyn, a collaboration between New York Public Schools, The City University of New York, and IBM, students will graduate with a high school diploma and an associate's degree in computers or engineering….

We need to give every American student opportunities like this. Four years ago, we started Race to the Top – a competition that convinced almost every state to develop smarter curricula and higher standards, all for about 1 percent of what we spend on education each year.  Tonight, I'm announcing a new challenge to redesign America's high schools so they better equip graduates for the demands of a high-tech economy. We'll reward schools that develop new partnerships with colleges and employers, and create classes that focus on science, technology, engineering, and math – the skills today's employers are looking for to fill jobs that are there right now and will be there in the future."
– President Barack Obama
The President's call to action signals widespread recognition of our opportunity to make American education more academically rigorous and economically relevant as we close the skills gap and position the U.S. for long-term economic growth.
IBM is helping North Carolina reach its Race To The Top Grant goals in collaboration with Communities In Schools of North Carolina (CIS) in school districts across the northeastern part of the state. Although the state dropout rate continues to decline, this collaborative public-private partnership among CIS, IBM and the State Department of Public Instruction will help some of our state's most challenged school districts provide resources and training to enhance their ability to provide a better education for their students.
The IBM/CIS partnership brings new resources to support both leadership and early learning in counties in northeastern North Carolina. Earlier in the fall, the collaboration resulted in IBM's contributing 50 Young Explorer™ computer learning centers to five counties. As part of the Race to The Top Early Learning Challenge, thousands of young children are having fun and learning STEM (Science, Technology, Engineering and Mathematics) concepts thanks to the bilingual (English and Spanish) software that's part of IBM's Young Explorer™ donation. Each Young Explorer™ is a computer housed in brightly-colored, child-friendly Little Tikes™ furniture, and is equipped with award-winning educational software. Teachers also have access to IBM's KidSmart Early Learning website. In addition, IBM is providing Reading Companion training to teachers in several school districts, to promote literacy using IBM's innovative voice-recognition technology that helps children and adults learn how to read in English.
Supplier Connection has been recognized with the 2012 Distinction Award for Best Collaboration by the Supply Chain Distinction Awards North America – an organization that celebrates excellence across the most important disciplines in supply chain management. Specifically, the award recognized IBM and Supplier Connection for improving business performance based upon a mutually beneficial collaborative effort between many buying corporations and U.S.-based small business suppliers.
The Connection to Corporate Citizenship
Supplier Connection is a Supply Chain and Corporate Social Responsibility initiative spearheaded by IBM Corporate Citizenship & Corporate Affairs (CCCA), with the leadership of the IBM Global Procurement and CIO Transformation teams to evolve processes at IBM and across member companies. Supplier Connection removes barriers that small businesses face in trying to enter large-company supply chains, creating a "common supplier application" and social business ecosystem. It also gives large companies exposure to a more diverse array of suppliers so they can find the best, most innovative and appropriate suppliers to meet their needs. The program involves the coordinated efforts of many large corporations and small businesses to help drive job growth in the United States.
Now in its second year, New York's Pathways in Technology Early College High School
(P-TECH) recently hosted a Mentor Day to better connect the school's ninth and 10th graders with the IBM volunteers who are helping them navigate their academic and workplace learning programs. Each student, faculty and staff member at P-TECH is
paired with an IBM mentor as part of the partnership that is preparing P-TECH graduates
for college and career success – building in-demand skills for future needs in the areas
of Big Data, Cloud Computing, Mobile Computing and Social Business. Below, IBMer
Karen R.Thompson writes about why she mentors at P-TECH.
________________________________________
As a child growing up in Alabama, there was nothing off limits to me. I had major support from my parents, school and church. I grew up with an excellent view of the world and of the goals I wanted to accomplish. Now that I have migrated north, I have noticed that many children in the inner city don't have the same opportunities or support that I had to help me succeed. I became a mentor at P-TECH to do my part to bridge that gap.
As a P-TECH mentor, I have the privilege of imparting knowledge and pledging my support to help one young person reach his educational and life goals. I want my protégé Oliver to know that nothing in life is impossible – that education creates access, which opens doors to his heart's desires. The education Oliver is receiving at P-TECH is giving him a head start on college courses in the 10th grade. How awesome is that!
In the aftermath of the global financial crisis and the recovery from the worst American recession since the Great Depression, government leaders have learned that they need to do more, like make improvements to infrastructure, basic services and governmental programs, but with shrinking resources.
Municipal governments have the greatest direct impact on the lives of their constituents and no matter how tight the budget, citizens expect – and deserve – action. So mayors have to think innovatively to accomplish goals, deliver services more efficiently and effectively, and stimulate economic development.
Philadelphia Mayor Michael A. Nutter has not pared back his ambitious agenda despite reduced funding. One major focus: access to a quality education, which he refers to as "the new civil rights fight." Mayor Nutter supports a number of creative initiatives designed to provide Philadelphians with educational opportunities and job skills to prepare them for the 21st century workforce.
Philadelphia is one of more than 60 cities worldwide that have participated in IBM's Smarter Cities Challenge program. IBM sends teams of six executives to participating cities to help them come up with solutions to difficult problems. Nutter and other mayors have provided insights in to what it takes to transform cities. The lessons they learned are captured in this white paper, How to Reinvent a City.
| | | | |
| --- | --- | --- | --- |
| | | |  by Maria Jesús Pérez and Silvia Loro |
IBM Spain recently received the CODESPA Foundation Award for Corporate Volunteering in recognition of the On Demand Community program. CODESPA is a leading non-profit organization that helps economically disenfranchised individuals and communities in Africa, Asia and the Americas learn to help themselves. Among the most prestigious corporate social responsibility (CSR) awards in Spain, the CODESPA Foundation Award recognizes the contributions of the public and private sectors in the fight against poverty.
_______________________________________________
(Versión en español abajo)
In our 10 years of experience in CODESPA, we got the idea that Corporate Volunteering (CV) for Development provides an effective bridge between companies and different realities and can produce significant changes both in the company and in society. In Corporate Volunteering for Development, the company supports its employees to perform a volunteer activity that contributes to the eradication of poverty. (Note: The video below is in Spanish, but its message is globally accessible.)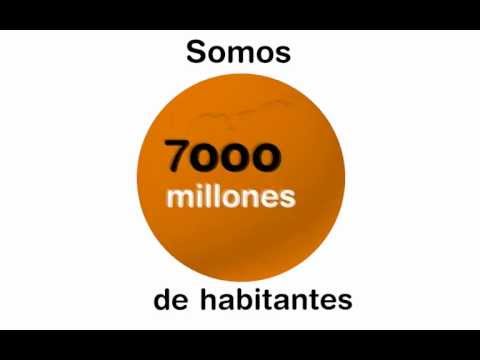 Given the nature of the CV for Development, in which many different actors interact to achieve the same goals, the benefits and the impacts coming from them can cover several areas that affect not only the company, but employees and non-governmental organizations (NGOs) as well.
At the recent "Educating Tomorrow's Workforce: Preparing Students to Compete in the 21st Century Economy" forum in Albany, New York, State Commissioner of Education John King joined education and industry leaders to discuss what New York and the nation need to do to connect education more directly to jobs. Below, Commissioner King speaks with Citizen IBM about his vision for education reform.
__________________________
Citizen IBM: The November 2011 Center for an Urban Future Mobility Makers study indicated that only 28 percent of New York's community college students complete their two-year associate's degrees within six years. Meanwhile, 80 percent of students in The City University of New York (CUNY) require remedial work – courses that cost college tuition to catch them up on learning they should have received in high school. What guidance can the New York State Education Department offer to districts around the state to help their schools improve their graduates' preparation for college and career?
Commissioner King: It has never been more critical for students to be college and career ready when they graduate high school. To secure the long-term success of New York and the country, we need to better ensure that students are provided a world class education to compete in the 21st Century global economy. Far too many students require remediation once they get to college, and we know that the more remedial courses a student takes, the less likely it is that the student will stay in college and finish his or her degree.