Public-Private Partnership
In business and in education, much of one's success can be traced to fruitful relationships and partnerships. At a recent event in Newburgh, New York, the 50 students of Excelsior Academy – the new P-TECH model school housed at the North campus of Newburgh Free Academy – were introduced to the IBM mentors who will help guide them through their innovative program. Excelsior Academy is one of 16 new P-TECH schools that has opened across New York State this year. Each new school leverages public-private partnerships among school districts, community colleges and corporate sponsors.
The mentor-protégé relationship is essentially important to Excelsior students, who over time will turn to their mentors for guidance, advice, support and encouragement. Similarly, the partnership between the Newburgh Enlarged City School District, IBM and SUNY Orange will create seamless pathways for students to move from the halls of Newburgh Free Academy to the classrooms at SUNY Orange and ultimately, into a productive job with IBM or another of the many employers within the Hudson Valley.
On Veterans Day – and every day – it's time both to celebrate and honor those who have served in our Armed Forces and to consider how we, as individuals and businesses, can play a role in helping our veterans transition back to civilian life. Through new programs and partnerships with nonprofits and other corporations, IBM is working to help veterans – including those who have served in the National Guard – develop and capitalize on their unique skill sets to address the evolving needs of industry.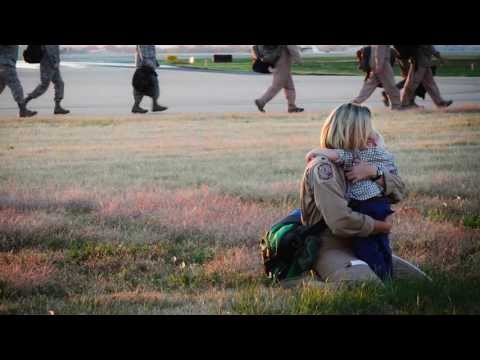 Among the fastest-growing needs across all industry sectors is transforming data into useful and actionable information. Data is the next natural resource, and industry experts predict that businesses will need to hire nearly 200,000 data analysts by the year 2018. With qualified candidates in short supply, and many experienced military veterans seeking to align their skills with civilian markets, IBM saw a natural opportunity to help. Through our Veterans Employment Accelerator program, we're reaching out to qualified veterans with free certification training for IBM's i2 Analyst's Notebook software. Then, after these veterans are certified, IBM and our partners will provide them with special assistance in obtaining employment as data analysts.
The term "Boot Camp" typically conjures visions of green recruits being drilled in the basics of their chosen discipline. But the group of college students that assembled at the Intrepid Sea, Air & Space Museum for the City University of New York-IBM Watson Case Competition on October 24 and 25, 2014 looked more like a class from Top Gun. More than 300 students from 18 of CUNY's 24 colleges and professional schools registered for the competition that had begun more than a month earlier. And by the time the Intrepid Boot Camp rolled around, the 44 teams that had submitted preliminary business cases had been winnowed to 33.
The CUNY-IBM Watson Case Competition offers teams of young innovators the chance to explore how to use IBM Watson cognitive technology to improve the quality and effectiveness of public undergraduate education and/or help better deliver public services such as public safety, health or transportation. The student teams are competing for a total of $10,000 in prize money made possible by a private foundation. Participants also will be able to apply for Summer 2015 internships, are eligible to apply to CUNY's student entrepreneurial incubator program and participate in the CUNY Entrepreneurship Boot Camp, and have access to the CUNY Entrepreneurship Network in real and virtual space. The goal is to encourage CUNY student entrepreneurs to develop the next generation of jobs and businesses for New York City.
Since the latest outbreak of Ebola in sub-Saharan Africa, thousands of people have died from the disease by official count, and the true death toll may be much higher. While Ebola is difficult to contract unless one is exposed to the bodily fluids of a person in the latter stages of the illness, poverty and lack of proper facilities and equipment throughout Africa have made the disease difficult to contain. Add to that the visceral aspects of the affliction, and you have a formula for panic and the spread of misinformation in addition to the real and serious dangers posed by the disease.
That's why IBM has stepped up to combat the Ebola crisis where it lives – deploying our expertise in disaster relief & recovery, data analysis, mobile technology and cloud computing to help governments, health care workers and others on the ground get the tools and information they need to stop Ebola in its tracks.
The IBM Research Lab in Nairobi, Kenya – the continent's first technology research lab – is collaborating with Sierra Leone's Open Government Initiative, Cambridge University, Airtel and Kenya's Echo Mobile on an SMS/toll-free communications channel to collect and share information, and track the disease.
IBMers around the world are taking a leading role in the creation of an Ebola Open Data Repository which will use IBM's SoftLayer cloud technology to provide governments, aid agencies and researchers with free and open access to globally-contributed data related to Ebola.
After deploying best practices in the fight against Ebola, Nigeria has recently
been declared free of the disease. An IBM donation of Connections technology to Nigeria's Lagos State Government will support the country's preparedness against future outbreaks.
Read more about IBM's full portfolio of responses to the Ebola crisis at the links below.
Stanley S. Litow is IBM's Vice President of Corporate Citizenship & Corporate Affairs and President of the IBM International Foundation.
More Information About IBM's Responses to the Ebola Crisis:
IBM Launches Humanitarian Initiatives to Help Contain Ebola Outbreak in Africa
IBM Research – Africa Uses Technology in Ebola Humanitarian Efforts
How Big Data Can Help Beat Ebola
Mayors are using data and analytics as the basis of collaboration with nonprofits, local agencies and others to improve the quality of life for city residents. Addressing such essential issues as health care delivery and public safety in an era of diminishing resources requires a smarter approach to identifying and making use of actionable information.
At this week's IBM THINK Forum in New York City, leaders from around the world will gather to discuss the transformational convergence of government services and big data. Tune in to the IBM THINK Forum on October 8 and 9 to discover how big data is helping decision makers engage with the people they serve.
Read "Cities at Forefront of Using Technology and Data to Solve Problems"
Myung J. Lee is Executive Director of Cities of Service, a coalition of nearly 200 cities whose mayors are committed to using volunteer service to solve local pressing challenges.
(La versión española más adelante)
IBM's breakthrough technologies in cloud, analytics, mobile computing, social computing and data security are transforming the way companies do business and governments serve their constituents. That's why IBM Corporate Citizenship & Corporate Affairs was so excited to work with the government of Córdoba Province, Argentina to improve the teaching of English in more than 100 public schools across the province.
I recently had the chance to discuss IBM's new technologies with more than 100 educators and members of the general public during Córdoba's second annual IT Education Week – the largest technology event in a city with global aspirations to become a hub for innovative technologies. IT Education Week is hosted by education and technology specialists with the goal of raising technology awareness among the general public and decision makers in the public and private sectors.
As IBM announces Watson Analytics – developed to make sophisticated data analysis more accessible to non-technical users – more than 40 IBM Watson employees are collaborating with students at The City University of New York (CUNY) to focus Watson's cognitive computing powers on improving higher education and the delivery of city services. Today's IBM Watson Employee Day of Service at CUNY will complement IBM Watson Case Competitions held at colleges and universities across the U.S. to increase awareness of the transformative power of cognitive computing.
The Watson Case Competitions also will inspire students to advance their skills related to cognitive computing, and help them differentiate themselves in the marketplace as they prepare for 21st century careers. The case competitions are part of IBM's global commitment to advancing the academic rigor and economic relevance of education, and providing graduates clear pathways to good jobs.
It can be challenging for a small country like the Czech Republic to compete in the global economy. As a country of just 10 million inhabitants, it's important for our educational system to prepare graduates for 21st century jobs. In the same way that many trends and measures of liberal capitalism have developed here since the fall of the communist regime 25 years ago, it is now time to evolve our educational system to keep pace with the times.
To help make this happen, IBM joined parent groups and nonprofit organizations to launch Czech Talks About Education in 2012. The program was part of a national campaign to redesign the country's educational system, and IBM has been instrumental in attracting broader stakeholder engagement and driving the discussion of how to modernize our approaches to teaching and learning.
I am a member of IBM's Academic Initiative team, and recently volunteered to run a team-building activity at the Norwalk Early College Academy (NECA) Summer Academy in Connecticut. NECA is a partnership among the Norwalk Public Schools, Norwalk Community College and IBM, and will officially open this fall as Connecticut's first P-TECH model school. As with all P-TECH schools, NECA will capitalize on a public-private partnership between an employer (IBM) and educators to provide an academically rigorous and economically relevant grades 9 through 14 education that will launch graduates into meaningful, middle-class careers. NECA graduates will receive both a high school diploma and a no-cost associate degree in technology, and will be first in line for consideration for jobs with IBM.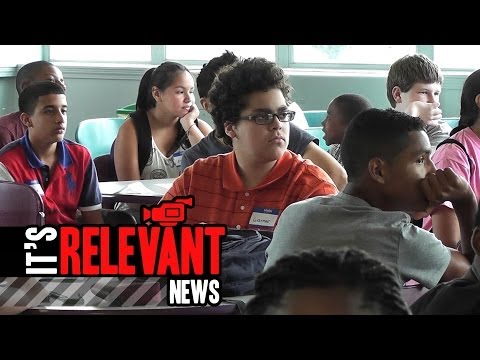 The NECA Summer Academy was attended by local dignitaries and media, school faculty, IBM volunteers and 50 bright young students anxious to get a head start on the school year. My role was to introduce attendees to the type of workplace learning and skills-building exercises that are part of every P-TECH school curriculum. Our project – to build a bridge out of marshmallows and dried spaghetti – was designed to get students to think and act like engineers…as a team. The students in my group ended up doing a great job on two separate bridge concepts.