Public-Private Partnership
In his recent State of the State address, New York Governor Andrew Cuomo said that New York State "is in the midst of an education reinvention" that is part of an overall strategy for "Rebuilding New York." A critical part of that reinvention will be New York's expansion of the P-TECH grades 9 – 14 schools model to include 10 additional schools – one in each of the state's Regional Economic Development Council areas. These 10 new P-TECH schools will join the 16 schools that already are in development across the state.
(Click here for full-size map.)
Through rigorous academics and career-relevant curricula, P-TECH-model schools in
New York City and Chicago are showing results even before their first classes graduate. President Obama's October 2013 visit to Brooklyn P-TECH – and the White House's earmarking $100 million for national expansion of the model– underscored the importance of the P-TECH movement and the need to close America's skills gap by connecting education to jobs nationwide.
I recently had the privilege of visiting the Sarah E. Goode STEM Academy on the south side of Chicago. Sarah Goode is a grades 9 through 14 P-TECH-model school that prepares students with the academic background and workplace skills they'll need to enter industry or continue their educations. One of the most popular sayings at the school is "We Are Innovators!" I couldn't agree more. But while innovation is pervasive at Goode, there also are invigorating doses of optimism and excitement among the students, staff and community. Educators and employers working together to connect training more directly to jobs is an idea whose time has come, and we should all be proud of what IBM, the Chicago Public Schools and Richard J. Daley College of the City Colleges of Chicago have accomplished – as well as the opportunities that lie ahead for Goode's students.
I'd like to thank the dedicated IBMers who helped with my visit and who are critical to the success of Sarah Goode. These subject matter experts – along with the Chicago area IBMers who volunteer their time to mentor every student at the school – work tirelessly to serve the community through this program. They are wonderful representatives of the IBM company, and personify our company's longstanding culture of service. IBM's P-TECH-model schools in Chicago and New York are deservedly getting lots of good press, but it's those who volunteer their time and expertise who help translate visions and ideas into positive outcomes that make our world a better place.
Greenville Technical College was established in 1962 as a workforce development tool, and since that time, we have supplied well-trained workers for a wide variety of companies. Greenville Tech and the state's other two-year colleges are a prime reason that South Carolina attracts employers from around the world such as BMW, Michelin, and other household names, along with less well-known but equally successful companies.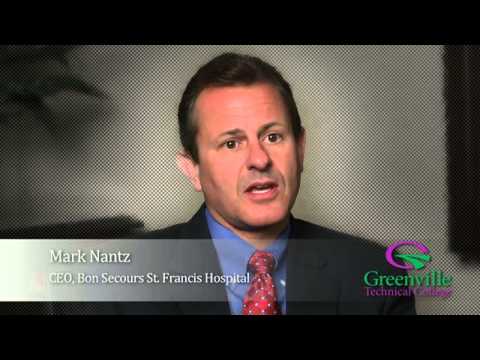 Partnerships with employers, equipment manufacturers, and others are the foundation for Greenville Tech's success. When a company expresses a need for employees with specific credentials, we work together to create a program or to fine tune our curriculum so that students exit with relevant job skills and companies find the pipeline of qualified people they need to succeed.
(Versão em Português do Brasil abaixo)
Corporations and governments aren't the only entities that need to operate with transparency and focus their strategies on delivering results. Nonprofit organizations
also must pursue their missions with professionalism, openness and a commitment to affecting meaningful (and measurable) change. According to the Brazilian Institute of Geography and Statistics (IBGE), the country's 290,000 NGOs account for five percent of GDP – about $USD 14 billion. While that figure may sound significant, NGOs in Brazil and around the world operate in an environment of increasing needs and diminishing resources. To continue to be effective, nonprofits must be every bit as competent and efficient as their for-profit counterparts.
Over the last 16 years, NGO Volunteer Partners has worked with corporations and national and international nonprofits to provide development expertise and management training for organizations focused on social welfare. Among our most recent initiatives is a partnership with Inter-American Development Bank (IDB), to develop the methodology "Educating for Transparency," and with IBM Brazil, to make the training course for Brazil's NGOs possible.
I was raised by a single mother whose basketball dreams were cut short when she got pregnant with me at age 16 and dropped out of high school. As a senior attending Jasper County High School in Ridgeland, South Carolina 27 years ago, I entered and won an essay writing contest responding to the question, "Is the United States Ready for a Black President?" I wrote that essay while living in the area called, Wagon Branch that you will not even find on a South Carolina map. My life is an incredible journey enhanced by the foundations of public Head Start and public schools from pre-K through grade 12, and is proof that the zip code where you reside as a secondary student does not have to ultimately predict your place in the world.
It's impossible to overstate how thrilled we were to have President Obama visit P-TECH. Of course, the students, faculty and I had been delighted when the President called us out in his State of the Union address – saying that our country needed to give every student the types of opportunities found at P-TECH – but to visit us in person…Wow!
What really moved me was the effect Mr. Obama had on my students. These are young people from all over New York City who have come to P-TECH in search of a better education and a better life. Our school is open admissions; we don't "cherry pick" our students. All that's required of them is interest, drive and the willingness to work hard to achieve their goals. For many of them, that means breaking free of generations of poverty, walking away from the patterns of failure that plague their contemporaries, and becoming the first members of their families to obtain a postsecondary degree.
President Barack Obama addressed the students and faculty of the Pathways in Technology Early College High School (P-TECH) in Brooklyn, New York on Friday,
October 25, 2013.
Replay of President Obama's P-TECH Speech (via New York Times)

In his February State of the Union address, the President praised the academic rigor and job-force relevance of P-TECH, saying "We need to give every American student opportunities like this." To help make that happen, Mr. Obama's 2014 budget includes a $300 million investment to help America regain the lead in college attainment and ensure the creation of a productive pathway from high school to college and career.
Opened in September 2011, P-TECH is a collaboration among the New York City Public Schools, The City University of New York and IBM. An open-admissions, grades 9 – 14 institution, P-TECH provides a rigorous academic and workplace skills curriculum leading to a no-cost associate degree in technology and preferential consideration for jobs at IBM. The P-TECH model has been so successful that five similar schools have opened in Chicago, four more are planned for New York City, and New York State will rollout 16 new P-TECH-model schools in 2014.
Stanley S. Litow is IBM's Vice President of Corporate Citizenship & Corporate Affairs and President of the IBM International Foundation. Mr. Litow is a former Deputy Chancellor of the New York City Public Schools.
Related Resources:
Watch President Obama's Speech (replay via New York Times)
Transcript: Remarks by the President on Investing in America's Future
The promise of American education has always been one of economic opportunity and democratic citizenship. We tell all students that if they work hard, achieve academically and complete their education, they will be able to find good jobs, lead productive lives and participate fully in our democracy, where the people are the ultimate rulers.
For most of the twentieth century, unfortunately, American schools fell far short of that promise. Our system of education was tracked, often counter-productively, with one class of students recruited into rigorous academic programs which led to post-secondary education and white-collar, professional employment, and another class of students pushed into vocational programs which led directly to blue-collar and pink-collar employment. The first class of students were taught to use their minds well, so they could be molders of the world; the second class of students were taught to use their hands, as they were believed to be destined to a life of manual labor. The first class of students were prepared to be active citizens, helping to shape our common purposes as a people and a nation; the second class of students were expected to work in factories, where they could potentially command middle class wages, but more importantly never expected to be empowered as policymakers, as the movers and shakers of our democracy.