STEM Education
Over the last several years, corporate citizenship programs have begun to refocus their efforts from "responsibility" to "opportunity." In other words, companies now realize that they can affect positive societal results by applying time, talent and technology to the common (and uncommon) challenges faced by people around the world. By intertwining corporate citizenship with business strategy, companies can advance their business goals while bringing about real, sustainable change.
WomenCorporateDirectors (WCD) recently bestowed their "Visionary Award for Shared Value" on IBM in recognition of our "outstanding corporate governance and corporate citizenship" efforts. IBM Director and Rensselaer Polytechnic Institute President Shirley Ann Jackson accepted the award on our behalf.
When President Obama says that "science holds the key to our survival as a planet
and prosperity as a nation," it became our call, as educators, to rise to the challenge
of developing future innovators. Today, more than ever, we need innovators that will
shape our world with their creativity, critical thinking, and commitment to improving the
lives of humankind. We need innovators who will use their imagination to see what
has yet to be seen, create what has yet to be created, and dream what has yet to be dreamt. And that is exactly what we are doing each day at Chicago Public Schools'
Sarah E. Goode STEM Academy.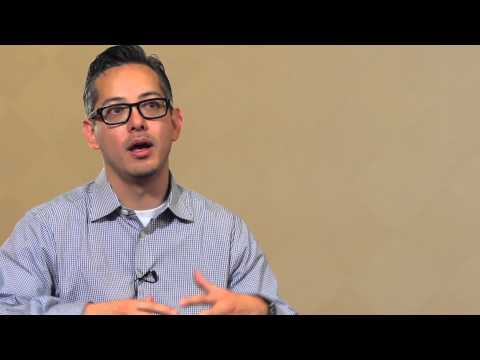 This year, I was blessed with the opportunity to cultivate an educational community focused on innovation through science, technology, engineering and mathematics as the founding principal of Goode STEM Academy. I left the corporate world to become an educator because I wanted to spark the imagination of young innovators and inspire young students to use education as the gateway to a better future. At Goode STEM Academy, I've made it our mission to strive each day to spark innovation and technological advancement, as well as to better prepare our student innovators with the skills necessary to succeed in higher education and the workplace.
IBM's corporate citizenship strategy is global. We identify and act upon opportunities to apply our technology and expertise to societal problems, and scale existing programs to achieve maximum benefit. We empower employees and others to serve their communities. And we integrate corporate citizenship and social responsibility into every aspect of
our company.
I recently was in Taiwan, where our employees are very keen on helping students maximise their potential through training for STEM careers (Science Technology, Engineering and Math). More than 300 IBM Taiwan employees have worked with more than 3,000 Taiwanese students since 2008, and this work continues today. In 2012, IBM Taiwan partnered with our client China Steel Corporation to grow volunteer participation and reach an even larger number of students. And in 2013, we will partner with China Steel Corporation and Tatung Company to provide a total of 400 volunteers to participate in nine high schools in Taipei
and Kaohsiung.
I have to admit, community volunteering was not on my to-do-list or a focus for me. But that changed as my career and networks broadened, and I became aware of all of the different groups wanting to give back to my community – especially the school boards on the east side of Ontario's Greater Toronto area.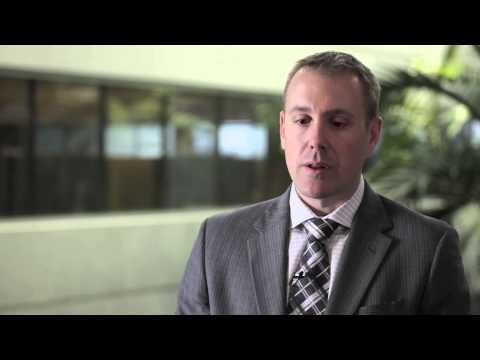 My first real brush with community volunteer work was in 2010 when fellow IBMer Judy Wityszyn approached me with an offer to run a five-day summer camp in the Durham, Ontario region. The camp was hosted at a large secondary school, and drew seventh and eighth graders from 16 feeder schools. I'd been involved in smaller initiatives like Engineers Week and IBM's IGNITE camps, though typically at arm's length. Little did I know that this summer camp would be my first involvement many such programs, and that my leadership role would increase.
Last fall, I had my second graders study three-dimensional shapes and examine 3-D wooden solid figures to determine how food boxes were constructed. Then – based on what they learned – I gave them the task of building a box to hold a fragile item. While the students could easily identify the various types of 3-D figures, several of them had trouble identifying the specific components of the figures. I needed a way to make their learning more relevant, to bring everyday living to the classroom.
I am a National Board Certified Teacher (NBCT) and had planned project-based learning units in the past, but felt my students needed a more effective approach to learning STEM (Science, Technology, Engineering, Mathematics) concepts. As part of a collaborative project between the National Board organization and IBM, I was introduced to the Teachers TryScience website. The lessons on the site intrigued me, even though they were not written for use in the primary grades. But it was easy for me to visualize how I could make use of the lessons for students yearning to explore the practical applications of their
STEM knowledge.
The year 2007 was a watershed year for the engineering and computer science academic community – marking the end of a long decline in computer science enrollments that had plagued the industry since 1999. While the United States and many industries slipped into a major recession, it was as if American students finally opened their eyes to see that engineering and computer science disciplines held the keys to building stable, sustainable and successful careers. As unemployment rates climbed, state budgets faltered, public funding for higher education declined and college tuition rose, engineering and computer science college enrollments skyrocketed.
While it's true that a student's pragmatic side may direct his or her attention to explore engineering and computer science, starting salaries alone usually do not "close the deal." Students must envision a rewarding and challenging career ahead, and in the past were inspired by – and wanted to be part of – grand challenges such as the Apollo program to land a person on the moon.
As the Industrial Revolution of our time, the Internet's rise has caused a sweeping disruption within our culture, our society and how we do business. It has ousted the traditional career path, opened endless doors for entrepreneurs, and catalyzed a profound change around jobs – determining which are in highest demand, and the skills needed for them.
If you had predicted this in 1992, you likely would have been deemed insane. Before the World Wide Web took hold in the mid 1990's, proprietary providers like Prodigy, CompuServe and AOL dominated, allowing users to sign on within their contained web and interact in limited ways. But despite skepticism and efforts to thwart it, the open-architecture Internet prevailed – revolutionizing itself, its possibilities, and our world.
When the Internet reached this tipping point, our education systems and workforce were far from prepared. And we're still catching up. According to IBM's 2012 Tech Trends report,
1 in 10 organizations feel they don't have the IT skills they need. And our slow response to the Internet Revolution is poised to widen this void. Nearly half of educators and students surveyed felt there were major gaps in their institution's ability to meet IT skill needs.
 "According to IDC, almost 1.7 million cloud-related jobs went unfilled in 2012 due to lack of training….Depending on how we react, this is either a tech industry crisis, or a tremendous economic opportunity."
Cloud computing is now teetering on the edge of this same precipice. As the innovation poised to instrument our world, an open-architecture cloud is predicted to be more transformational and pervasive than the Internet. We can't let our education system, and our future workforce, miss this opportunity again.
In referring to Brooklyn, New York's Pathways in Technology Early College High School
(P-TECH) in the February 12 State of the Union address, President Obama said "We need to give every American student opportunities like this." The "opportunity" the President spoke of was the chance for motivated public school students to earn both a high school diploma and an associate degree as part of a program designed to connect their training directly to employment upon graduation.
The first P-TECH-model school is halfway through its second year in Brooklyn, was replicated across five schools in Chicago last fall, and is in the planning stages in other U.S. cities. All eyes are on New York City as one of the nation's largest public education systems forges new alliances to strengthen the connections between educators and employers to help ensure successful and productive futures for our young people.
I am privileged to serve as Chairman of Governor Andrew Cuomo's New NY Education Reform Commission, which is finalizing recommendations to incorporate three major themes across New York's education system: alignment, access, and quality.
When CUNY Chancellor Matthew Goldstein and I began working with the New York City Department of Education on creating the Pathways in Technology Early College High School (P-TECH), our top priority was connect education to jobs.
Why?
The U.S. economy will create 14 million "middle skill" jobs over the next 10 years, but we don't have the people to fill them.
Right now in New York City, more than 300,000 jobs – most requiring the types of STEM (Science, Technology, Engineering, Mathematics) and workplace skills training that P-TECH students receive – remain unfilled, even in the midst of high unemployment rates.
The undeniable fact is that a high school education is not enough to enable our young people to obtain (and maintain) middle-class careers.
What are we doing about it?
Read what Matt and I have to say in CRAIN'S New York Business about the critical connection between education and jobs, about P-TECH's breakout success, and about why President Obama called for schools across the nation to "equip graduates for the demands of a high-tech economy" in his February State of the Union address.
Stanley S. Litow is IBM's Vice President of Corporate Citizenship & Corporate Affairs and President of the IBM International Foundation. Mr. Litow is a former Deputy Chancellor of the New York City Public Schools.
Related Resources:
President Praises P-TECH in State of the Union Address
Governor Cuomo and IBM Announce Public-Private Partnership to Prepare NYS Students for High-Skills Jobs of the Future
REPLAY: Stanley Litow Discusses Connecting Education to Jobs on NPR's "On Point"
"You didn't teach us that!" If you work in a classroom, you've heard this refrain before. It's what my biology students say when they do poorly on tests, and my colleagues who teach other subjects report similar interactions. When I point out to my students that the material they were tested on was right in front of them in their study guides, they often reply:
"Why didn't you just ask us that?"
When students attend class and do their homework, but still can't connect the dots, it's a problem – both for them and for the community. The problem is that kids aren't learning to think critically. And the challenge for teachers is to find useful tools for helping that happen.
I'm always searching for techniques to help my students make connections between classroom concepts and standardized test questions. So I was excited about the opportunity to attend IBM's THINK Workshop at Epcot. The event was organized by IBM and the New York Hall of Science to introduce and explore new, free lessons developed for IBM's THINK app on Teachers TryScience. The idea behind the THINK app (free for iPad and 10-inch Android tablets) is to enable students to explore how progress is shaped through a common and systematic approach that follows a five-step process of Seeing, Mapping, Understanding, Believing and Acting – or SMUBA for short. The THINK lessons on Teachers TryScience allow students to explore the process of innovation and participate in hands-on lessons that help them become innovators in their own right.