Sustainability
As you can tell in the photo below, I was extremely proud to accept the Smart Infrastructure Award we took home with IBM from Infrastructure Partnerships Australia 2013 National Infrastructure Awards in late March. For the Townsville City Council in North Queensland, Australia, this award is recognition of a great project that's only been possible through our partnership with IBM and the application of smart thinking and technology.
The pilot is breaking new ground in the way data is collected and analysed in near real-time. At its core, the program will help identify and enable ways for the people of Townsville to drive water conservation by empowering residents with smart technology to assist with positive behavioural change.
For thousands of years, people living in the Sonoran Desert Valley have valued water. In the last century, as the Tucson region population has grown to nearly one million, the City of Tucson and our Tucson Water Department have continually championed innovation, public education and conservation to ensure that we use our water wisely.
Now we face a new century full of numerous uncertainties. At what rate will Tucson continue to grow? How will political forces, climate change, the economics of energy and other dynamics affect Tucson's water supply? And how can we make more cost-effective investments in public education and infrastructure to increase conservation, reduce water loss and ensure that future generations of Tucsonans enjoy a more secure water future?
What's the first thing that comes to mind when you think of Geraldton, Australia? Our city of 40,000 is located 400 kilometres (249 miles) from Perth, itself regarded as "the most isolated city in the world." We may be "far away," but Geraldton is rich with natural resources and strategically placed to become an emerging centre for sustainable and renewable energy. Working with an IBM Smarter Cities Challenge team, Geraldton is building its eminence in technology and clean energy to attract partners and investors and become a global Smarter City.
For starters, Geraldton is optimally placed to provide support and services for the Australian part of the Square Kilometre Array – a global mega-science and engineering project to build the world's largest and most sensitive radio telescope across Karoo Desert in South Africa and the Murchison Radio-Astronomy Observatory in Western Australia. Geraldton also benefits from the Australian Government's National Broadband Network (NBN) which aims to connect all households in businesses in Australia to high speed broadband through the largest fibre optic rollout in human history. We will be the first city in Australia to have every home and every business connected to the new network.
Perhaps the most exciting aspect of innovation is its potential to enable positive societal change. Citizens around the world will reap the benefits of this change as the cost of computing power decreases while the performance we get from these systems increases. Couple this with the fact that we create 2.5 quintillion bytes of data everyday, and governments have an optimal opportunity to develop "data for the public good."
The path forward for using data to improve citizens' lives and the public good requires new ways of managing and accessing that data. Governments need to start thinking about their data as a natural resource that can have a profound impact on how they address societal challenges such as energy conservation, health care, and transportation. The most open and cost-effective way of doing this is by managing data with cloud computing systems.
(Versão em Português / pt-BR abaixo)
AmCham Brasil (the American Chamber of Commerce) – a nonprofit organization that represents around 5,000 small, medium and large companies in Brazil and throughout the Americas – recently awarded its 2012 ECO Award for "Strategy, Leadership, Innovation and Sustainability" to IBM. The award recognized IBM's efforts instilling a systemic and integrated "Smarter Planet" vision in its business leadership, as well as the company's investments to support the development of organizations and regions around the world. IBM was selected in addition to other important players such as Elektro, Schneider, Embraer, Santander and BDF Nivea at the São Paulo award ceremony on December 11th.
AmCham created the ECO Awards in 1982 as a pioneering initiative to recognize companies with socially responsible practices – fostering an in-depth debate about the sustainable development of businesses in Brazil. The name ECO – created from the words "empresa" (company) and "comunidade" (community) – represents its creators' goal to encourage corporate commitment to social development.
When the Singapore Green Building Council (SGBC) was formed, one key priority was
the education of the next generation. In order to pursue this goal, SGBC worked with
IBM and the Ministry of Education to establish Project Green Insights last year. Supported by an IBM Centennial Grant throughout 2012, this pilot program has developed strategies and activities to raise awareness around energy efficiency in 20 academic institutions in Singapore.
Participating schools (19 secondary schools and one technical institute, the Institute of Technical Education College East) installed SMART meters to monitor live energy usage, and either created or strengthened their green clubs and developed "green ambassadors" among their student population to develop insights and actions based on the data from the meters. The program included multiple elements:
Today, World Community Grid celebrates eight years of bringing together volunteers from around the world to support humanitarian research. World Community Grid taps the spare computational power of computers volunteered by the general public and provides it – free of charge – to scientists who might not otherwise have access to the intensive computing power they require for timely, humanitarian research.
In eight years, our volunteers have provided research scientists with the equivalent of more than 600,000 years of computing power to seek cures and new treatments for many diseases, identify clean sources of energy and seek to improve water quality. These projects have yielded more than 30 peer-reviewed scientific papers – industry recognition of scientific research being advanced by World Community Grid.
We all now know the reality of climate change and its devastating impact on the planet. We are beginning to see it in our daily lives through the dramatic, disturbing, confusing weather we are having throughout the world. Apart from the damage caused by CO2 and other greenhouse gases we have another significant challenge – the exploding global consumer class.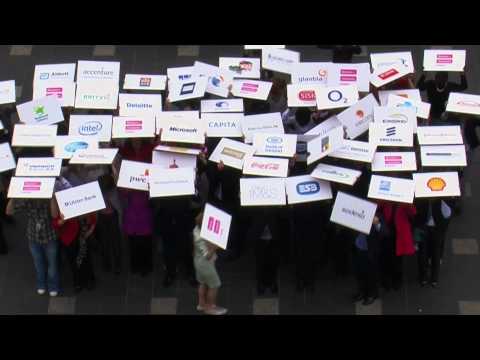 In 1962, our global population was 3.1 billion. Today, that population is 6.9 billion, and it is expected to swell to 9.1 billion by 2050. With each passing year, 100 – 150 million people will join the middle classes and will want a higher standard of living than heretofore. But the issue of our cities' being open-ended systems where the massive resources consumed by a growing middle class go in – and nothing but waste comes out – is totally unsustainable. The challenge to become sustainable is immense. So what are we to do about it? Government responses are not comforting. We have never had to work together on a global scale to achieve such a colossal goal.
Contrary to the conventional wisdom that Washington can't find common ground on anything, there is at least one issue on which we can all agree: Using less energy is a
good thing. It's simply common sense. Investments in energy efficiency save families and businesses money, reduce our reliance on foreign energy sources, and improve our environment. They also create good manufacturing jobs at American companies making energy efficient products like windows, siding, smart meters, and insulation.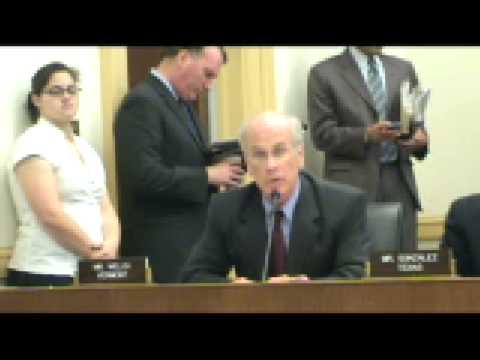 Today marks the launch of a new IBM Research facility in Nairobi, Kenya. In Kenya alone, IBM has deployed seven Corporate/Executive Service Corps and Smarter Cities Challenge teams to help improve critical infrastructure, spur economic growth, and strengthen the country's ability to develop and retain top talent in technology.
In the article below, Smarter Cities Challenge alumnus Curtis Clark writes about how his team interviewed more than 80 Kenyan stakeholders en route to developing solutions to Nairobi's traffic congestion and economic development issues.
___________________________________________________________
Already an East African economic force, Nairobi, Kenya is on a mission. The city of more than three million residents aspires to become one of the world's leading urban areas, but to do that, it'll have to get a handle on critical operational issues – including transportation. Nairobi has some of the world's worst traffic congestion – a problem that costs Kenya's capital approximately $500,000 per day in lost productivity and excess fuel consumption.
I was part of a select group of six IBM global executives deployed to Nairobi for a three-week Smarter Cities Challenge assignment. Our task was to evaluate the city's severe transportation challenges. We interviewed more than 80 Kenyan stakeholders and reviewed in excess of 40 reports, studies and planning documents. We then analyzed the data and developed a comprehensive solution roadmap to improve transportation throughout the region, assure sound investments in the transportation infrastructure, and accelerate the execution of existing plans.